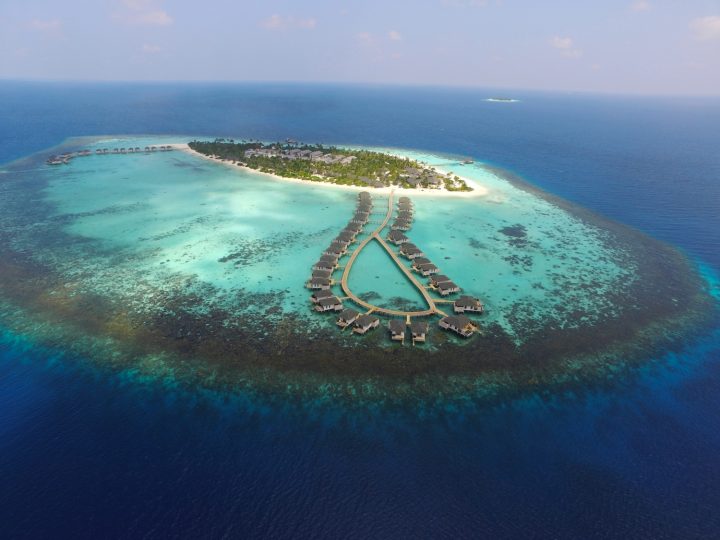 Maldives tourism sector shining amidst global real estate headwinds
The Asia Pacific hotel sector is emerging from the shadows of the COVID-19 pandemic and navigating through the turbulence of global real estate markets. With borders reopening and the gradual resumption of airlift, the industry has been on a steady ascent. Hotel performance, measured by Revenue per Available Room (RevPAR), has surged and now stands at an impressive 95 percent of 2019 levels for the region. However, certain markets have exceeded this benchmark, achieving new all-time highs in RevPAR. Despite this positive momentum, the sector faces headwinds in the form of rising interest rates, cost inflation, and macroeconomic uncertainties. Nonetheless, the hotel industry stands out as one of the most resilient segments, thanks to its strong fundamentals.
Investment dynamics in the Asia Pacific hotel sector have become more diverse than ever before. While Japan enjoys liquidity, excellent performance, and a positive outlook, China is grappling with a period of uncertainty. Core markets like Singapore and Australia continue to attract investor interest. Value-added opportunities are highly sought after as they allow investors to counteract negative financial leveraging and meet their investment goals.
Debt-reliant private equity funds are predominantly grounded outside of Japan, while cash-rich high-net-worth individuals and corporates are the dominant buyers. Despite the challenges posed by the debt market, transaction volumes have experienced a 40 percent decline compared to the same period in 2022. However, the year-end is expected to see a resurgence in momentum, with total transaction volumes anticipated to reach US$10.1 billion, resulting in a full-year decrease of 14 percent compared to 2022.
Maldives Propelled: A Shining Star Amidst Uncertainty
The Maldives, known for its breathtaking seaplane experiences and panoramic views of its stunning islands, has witnessed a remarkable resurgence. International tourists are propelling this tropical paradise back into the skies, with visits reaching 1.2 million by August 2023, marking a 14 percent year-on-year increase.
The Maldivian hotel sector managed to reach and even exceed pre-COVID levels in October 2021, a feat that was beyond the reach of most other destinations in the Asia Pacific. Furthermore, developments in North and South Male' Atoll, including plans for Rosewood, Mandarin Oriental, and Bulgari properties, are in the works. With a track record of over USD 2 billion in hotel sales over the past decade, the Maldives has emerged as a global hotspot for resort investments, attracting a wide range of investors, including high-net-worth individuals, owner-operators, and private equity funds. Despite the turbulent macroeconomic landscape, investor sentiment and pricing expectations have remained steady, with an estimated deal volume of about US$100 million in 2023, expected to double in 2024. Several major transactions are already in progress, indicating a positive outlook for liquidity in 2024.
Cleared for Take-off: Overcoming Challenges and Looking Ahead
Despite ongoing macroeconomic volatility affecting short-term hotel investment volumes, the fundamentals of the hotel sector are showing signs of acceleration. Looking ahead to the balance of 2023 and 2024, there are more tailwinds than headwinds. While regional macroeconomic conditions and geopolitics remain uncertain, the outlook for hotel performance is positive. Airlift is recovering, and rates are reaching all-time highs in many markets. Cost pressures are easing, and debt markets are becoming more predictable, making hotel investments more manageable.
Other factors, such as an impending wave of debt maturities, substantial available capital, increasing capital expenditure needs, and closed-end funds reaching the end of their investment lifespans in the next four years, are promising for a boost in transactions. Well-capitalized buyers who rely less on leverage will have a competitive edge.
The winds of social change are also opening new growth opportunities in the hospitality sector. As the boundaries between work, life, and travel blur, traditional hotel brands and investors are expanding their offerings into non-traditional hotel verticals, including branded residential properties, short-term rentals, co-living spaces, private membership clubs, and other niches. Investors, particularly private equity firms and family offices, are becoming more active in acquiring operating platforms and brands.
As the hotel sector prepares for take-off into clearer skies, a commitment to sustainability is paramount. Environmental, Social, and Governance (ESG) principles are a growing priority for hotel investors, driven by international and institutional capital and increasing government regulations. This momentum is expected to gain significant traction in the coming years, rewarding hotel owners who are ahead of the curve in implementing ESG principles.
With strong hotel trading performance, the hotel investment market is back on the runway toward full recovery. The outlook remains clear for a smooth flight ahead, guided by an estimated 3 percent growth in transaction volume for the Asia Pacific in 2024, reaching US$10.4 billion.
Editor's Note: The information presented in this article is sourced from Hotel Investment Highlights Asia Pacific, a publication by JLL, a renowned global commercial real estate and investment management firm. JLL boasts an illustrious history of supporting clients in the acquisition, development, management, and investment in a wide spectrum of commercial, industrial, hotel, residential, and retail properties. As a Fortune 500® company, JLL occupies an esteemed position within the real estate and investment industry.