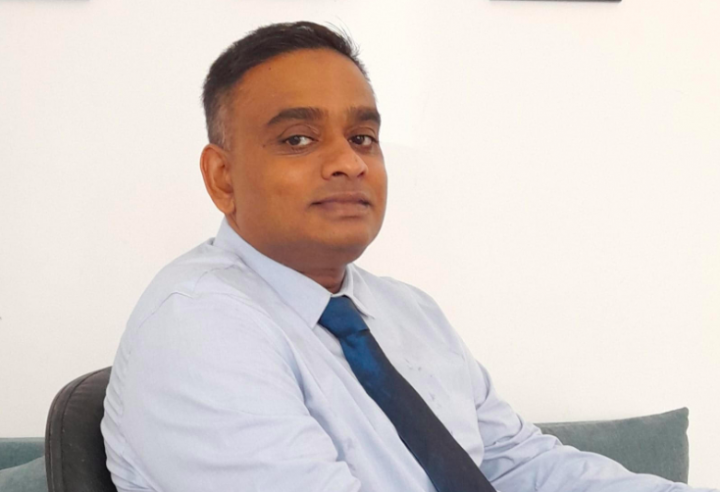 Behind the Scenes of FHAM with Imran Hassan, MD of CDC Events and Travels
In an exclusive interview with Imran Hassan, Managing Director of CDC Events and Travels Pvt Ltd, Hotelier Maldives gets a behind the scenes look into Food and Hospitality Asia Maldives' (FHAM) history, operational challenges and what to look forward to at this years exhibition.
HM: Tell us a little bit about your background?
IH: I am originally from Colombo in Sri Lanka and have been based in and around that area all my life. My career began in sales and marketing, which led me into the exhibition industry in 1998, so I have been involved in organising trade fairs for 25 years. I have organised over 250 international trade fairs in Sri Lanka, Maldives, India and Seychelles. I am the president of the Sri Lanka Association of Professional Conference Exhibition and Event Organisers and a board member of The Sri Lanka Convention Bureau.
HM: What took you into the field of events and joining CDC?
IH: I joined CDC conventions in 1998. One of the first events I was involved in was the inception of the Hotel Show, something I am still involved with today. With CDC, in 2000, I headed the team that organised the first international trade fair in the Maldives. It was held at Dharubaaruge. I remember drawing up all the floor plans for the exhibition space and spearheading the marketing of it. I was with CDC until 2003, when I formed Lanka Exhibition Services and Maldives Exhibition Services.
Organising and conceptualising events is an immersive and creative process that requires the right people and support. In 2013, I created CDC Events and Travels Pvt Ltd which has grown to become one of the most experienced MICE Tourism specialists in South Asia.
HM: You have been instrumental in FHAM since its inception. How did it start and how has it evolved?
IH: In creating CDC Events and Travels Pvt Ltd we effectively broke away from the other well-established exhibition. Thus, we created Food and Hospitality Asia Maldives (FHAM) with Dhivehi Expo Services, who are the actual owning company of FHAM.
The first few years were difficult as we carved out our own identity within the market. However, we had great support from Lily International and Nestle, who have been our main sponsors since the beginning in 2014.
FHAM also provided a catalyst for several positive developments in the Maldives culinary industry. In October 2014, we were involved with the formation of the Chefs Guild of Maldives under the leadership of Mariyam Noordeen. Together, we prepared the Chefs Guild to join the World Association of Chefs Societies. This is something we are extremely proud to have been part of and it helped establish the culinary competition at FHAM. Over the last few years, FHAM has found its niche and is now well known amongst the Hospitality Industry in the Maldives.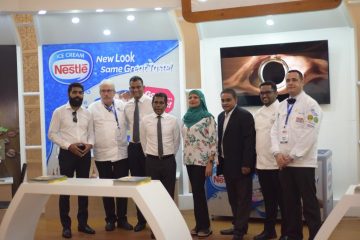 Featured Image: Imran Hassan at FHAM with key stakeholders 
HM: What makes the FHAM unique?
IH: FHAM is unique in a number of ways:
It focuses on the whole hospitality industry as opposed to just the F&B segment.
It is the only event supported by two National Chefs Guilds, the Chefs Guild of Maldives and the Chefs Guild of Sri Lanka.
It was the first World Chefs endorsed event in the Maldives.
This year we have teams from nine national Chef Guilds, taking part in the Global Culinary Competition, making it the only International event in the South Asian Region.
HM: FHAM is in central park again this year, as opposed to Dharubaaruge. What made you decide to use the park?
IH: Several reasons, even though it would actually be cheaper to do it at Dharubaaruge! Last year was the first time in the park and the ease of access meant we attracted a lot of visitors, especially from resorts as they could get a taxi or bus directly from the airport or come directly by ferry and not need to navigate the congested streets of Malé. Over the years, Dharubaaruge has become run down. In addition, it wasn't available with the upcoming elections.
HM: The park has limitations in terms of facilities such as water, toilet, ect. How have you overcome the limitations?
IH: It certainly presents challenges! We must build everything from scratch, which is a mammoth undertaking and costly. This year we have extended the size of the marquee area and are bringing more air conditioning units, including some mobile toilets. We are importing the toilets, so we will leave them as a gift to HDC to be used at future events.
HM: A key attraction of the exhibition is the culinary, barrister and housekeeping competitions. Can you tell us a little about each of them and the inspiration behind their inclusion?
IH: The culinary competition has been part of the event since the beginning and something Nestle was keen to include as they are active in culinary competitions globally. This year we are going global as we have teams participating from Saudi Arabia, India, UAE, Bahrain, Pakistan, Uzbekistan, Sri Lanka, Malaysia, Maldives and Vietnam.
The Barista Competition was introduced in 2017 to provide a platform for F&B to showcase their talents. In 2012, we added it to the Sri Lanka Hotel Show. Due to the competition's popularity and Maldives' booming coffee culture, it was natural to include it in FHAM too. The competition targets both coffee house and resort baristas. It follows the international barista championship standards, so it is judged by both Sensory and Technical internationally certified Judges.
The Mocktail Competition was introduced in 2019. It targets the F&B department of Hotels and Guest houses, although independent cafes and restaurants can participate too. It is officiated by intentionally qualified Judges and IBA
The Housekeeping Competition was introduced in 2017 in collaboration with the Maldives Housekeepers association to highlight the importance of the housekeeping segment within the industry. The competition has evolved to become a bed decoration competition where teams of two can showcase their artistic talents.
HM: How many classes will be held across the three-day event?
IH: We have a busy schedule and over 450 entries from over 40 resorts, plus the entries from those representing the international Chefs Guilds. There is:
21 Classes in the Global Culinary Competition which will run throughout each day from 9am
1 Mocktail Competition and 1 Barista Competition, which will be held over consecutive days
1 Housekeeping Competition
1 kid's Culinary Competition
HM: How have you provided competition style kitchens in a tent?
IH: This year we have a separate marquee as the competition area, which is split into sections, allowing a dedicated AC area to dress the cake and fruit carving. There is a separate hot kitchen area with space for 20 competition work stations. We have also increased the number of ovens available.
HM: The culinary competition is endorsed by WACS, so how do you select the right calibre of judges to comply with the criteria?
IH: To conduct a continental World Chefs competition, you need to have a minimum of two "A" grade judges. This year we have four. The Chief Judge will be the Vice President of World Association of Chefs Societies, Chef Uwe (Michel Uwe). We have over 15 international Judges, including presidents from eight Chef Guilds. These judges will be supported by Maldivian World Chefs certified judges. This year, we appointed Ishag Solih as the Culinary Director. Chef Ishag is a World Chefs certified judge, a key member of the Chefs Guild and a well-renowned chef who has always been actively involved with FHAM culinary competition.
HM: Is the FHAM offering anything new this year?
IH: Having entries from multiple national Chefs Guilds is new this year. We have also included a kid's competition and have a dedicated pavilion of exhibitors from India.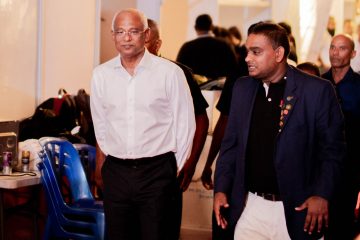 Featured Image: Imran Hassan giving President Ibrahim Solih a tour of FHAM 2022
HM: Who should visit the FHAM and what can they expect?
IH: FHAM is for everyone in the hospitality industry. Owners, management and staff of hotels, resorts, guest houses, and restaurants will find something of interest. It is a great networking opportunity for anyone who is interested in setting up or getting into the hospitality industry. The competitions are an opportunity to connect and learn from others within their field.
HM: Any final comments?
IH: FHAM and other exhibitions bring a lot of business into the central Malé area. The exhibition is expected to bring in at least 500 bed nights from the exhibition team judges, international exhibitors, teams and supporters. In my opinion, it is time the Maldives invested in a dedicated conference and exhibition space as it would attract the ever-growing MICE industry (Meetings, Incentives, Conferences & Exhibitions) and provide another market for tourism providers.