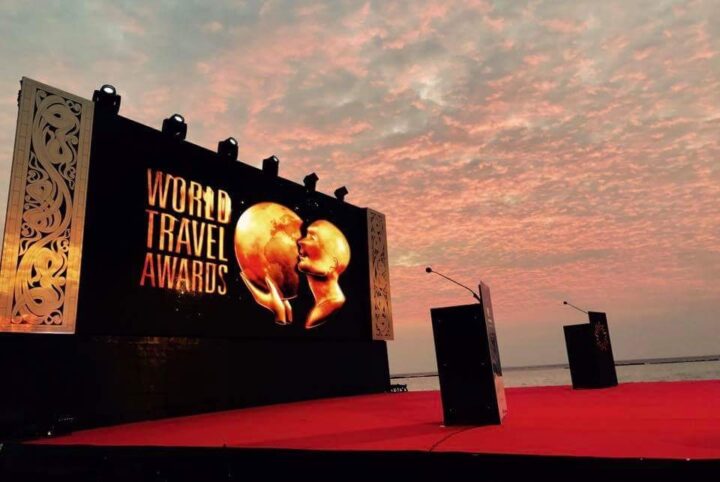 Maldives wins big at World Travel Awards 2016
The Maldives scooped up several prestigious awards at the World Travel Awards Grand Final 2016.
Global hospitality champions were crowned at a gala ceremony held at the Sun Siyam iru Fushi last evening, 2 December.
The Maldives won awards in three categories, including World's Leading Dive Destination, Leading Spa Destination and Leading Beach Destination.
Celebrating its 23rd anniversary this year, the awards' gala ceremony was attended by over 250 hospitality leaders from around the world.
Speaking at the ceremony, World Travel Awards President Graham Cooke said: "It has been a real honour to return here to the Maldives, and in particular to bring the Grand Final to Sun Siyam Iru Fushi for the first time. We have seen the best of international tourism recognised here at the resort tonight.
"More than 1.1 million votes were cast during our Grand Tour 2016, both from members of the public and from within the hospitality industry, and these voices have been heard.
"My congratulations to all of our winners this evening and I look forward to greeting many of you next year as we begin our search anew."
Hotels and resorts in the Maldives won awards in 9 categories:
World's Leading Airport Resort – Hulhule Island Hotel
World's Leading Boutique Cruise – Four Seasons Explorer
World's Leading Boutique Villa Resort – Anantara Veli Maldives Resort
World' leading Dive Resort – Constance Moofushi
World's Leading New Resort – aaaVeee Nature's Paradise
World' Leading Private Island Resort – COMO Cocoa Island
World' leading Underwater Hotel Restaurant – Sea at Anantara Kihavah Maldives Villas
World' Leading Water Villa Resort – Sun Aqua Vilu Reef
World' Most Romantic Resort – Baros Maldives
Partners for the Grand Final 2016 included the Sun Siyam Group, Trans Maldivian Airways, SriLankan Airlines, Ooredoo, and St. Petersburg Committee for Tourism Development.TV5 Monde acted as the World Travel Awards' Intentional Broadcast Partner.
World Travel Awards was established in 1993 to acknowledge, reward and celebrate excellence across all sectors of the tourism industry.
Today, the World Travel Awards brand is recognised globally as the ultimate hallmark of quality, with winners setting the benchmark to which all others aspire.
Each year World Travel Awards covers the globe with a series of regional gala ceremonies staged to recognise and celebrate individual and collective successes within each key geographical region.
World Travel Awards Gala Ceremonies are widely regarded as the best networking opportunities in the travel industry, attended by government and industry leaders, luminaries, and international print and broadcast media.
Click here for the complete list of Grand Final 2016 winners.