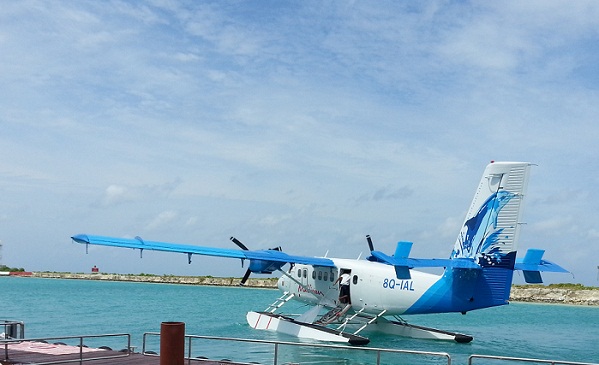 Maldivian Airlines' sixth seaplane arrives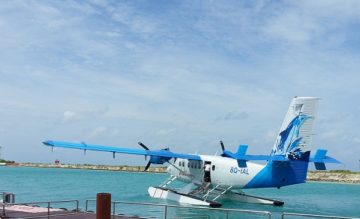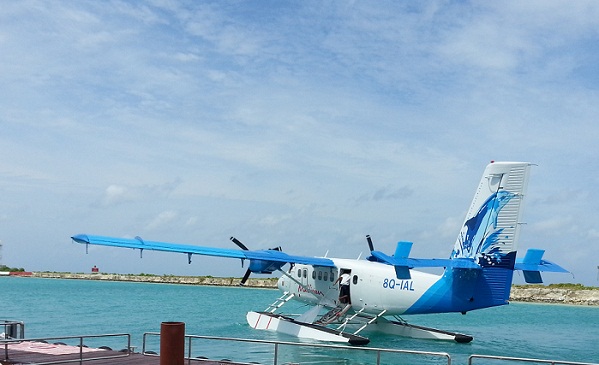 National carrier Maldivian Airlines' sixth seaplane arrived at the Ibrahim Nasir International Airport (INIA) at 10pm on March 9.
 The newest addition to the Maldivian fleet is a DHC-6 Twin Otter aircraft (8Q IAE).
 Maldivian seaplanes currently operate domestic scheduled flights to Baa atoll, Thaa atoll, and Dhaal atoll in addition to chartered flights to Haa Dhaal atoll as well as other atolls.
 The seaplanes are used mainly to transport tourists.  Maldivian also operates photo flights on request.
 All six of the company's seaplanes are DHC-6 Twin Otter aircrafts imported from Canada.
 Maldivian is owned and operated by Island Aviation Pvt Ltd, a 100% government-owned limited liability company.
 Maldivian's first seaplane arrived in April 2014. Based at INIA, the company launched seaplane operations in June 2014.
 On its maiden voyage, Maldivian's first seaplane flew to Thaa Maalifushi with Captain David Kurivita and First Officer Gareth Morgan.
 At the outset, Maldivian offered thrice-weekly flights to Thaa atoll.
 In addition to Maldivian, Trans Maldivian Airways and Villa Air's Flyme currently offer seaplane services – crucial for the local tourism industry.
 Flyme launched seaplane operations on January 15 at the Maamigili Airport in Alif Dhaal atoll.
 "We are hoping to expand our fleet to be the number one domestic seaplane operator in the Maldives," said Ali Nashath Hameed, Head of Administration at Island Aviation, following the arrival of the fourth seaplane in December.
 "We have a lot in store for next year. We plan to upgrade our bases and develop a state-of-the-art terminal as well."