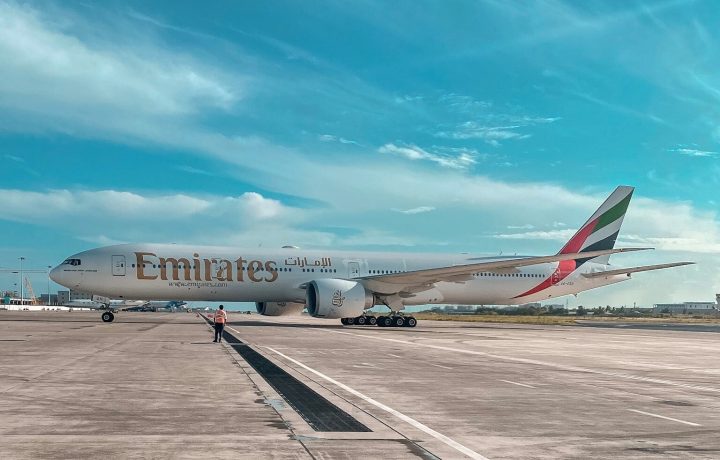 Maldivian Partners with Emirates Airlines
Emirates has signed a Memorandum of Understanding (MoU) with Maldivian, the national airline of Maldives, to explore codeshare, interline, and joint holiday package opportunities.
The two carriers are reviewing a codeshare agreement that will enable Emirates' customers to conveniently book and connect from Male' to more than fifteen domestic destinations and the international destinations served by Maldivian.
Adnan Kazim, Emirates' Chief Commercial Officer, stated that the agreement will immensely benefit both carriers. "For Emirates customers, its enhanced connectivity to and from the Maldivian archipelago. For Maldivian travellers, it'll ease access to our extensive network of more than 120 destinations, via Dubai. We look forward to continue strengthening our partnership and to offering customers a seamless travel experience."
Ibrahim Ameer, Minister of Finance of the Republic of Maldives, said: "Emirates' impact to the Maldives' tourism industry is significant, with the airline ranking first in terms of international passenger traffic. The possible partnership between the two airlines will benefit the Maldivian economy and strengthen economic ties between the Maldives and the United Arab Emirates."
Mohamed Mihad, Maldivian's Managing Director, said: "The opportunity to explore a partnership with the largest airline in the world brings about endless opportunities for Maldivian. The growth prospects that could follow such a partnership is key when we look to expand our operations and develop partnerships that will allow us to position ourselves in the post Covid aviation industry. The interline and codeshare arrangement being explored would enable both Maldivian as well as Emirates to enhance the connectivity and expand on the service offerings."
Emirates and Maldivian will also explore opportunities to cooperate on their respective tour operating arms, to offer customers tailor-made packages including hotel stays at world class resorts and exclusive tours.
Emirates currently operates 28 weekly flights to Maldives, playing a vital role in supporting the country's trade and tourism recovery. The airline was recently crowned as top carrier in the Maldives, connecting 265,000 passengers to the island-nation from top markets including, UAE, UK, US, Russia, and Germany.
Featured Image: Velana International Airport