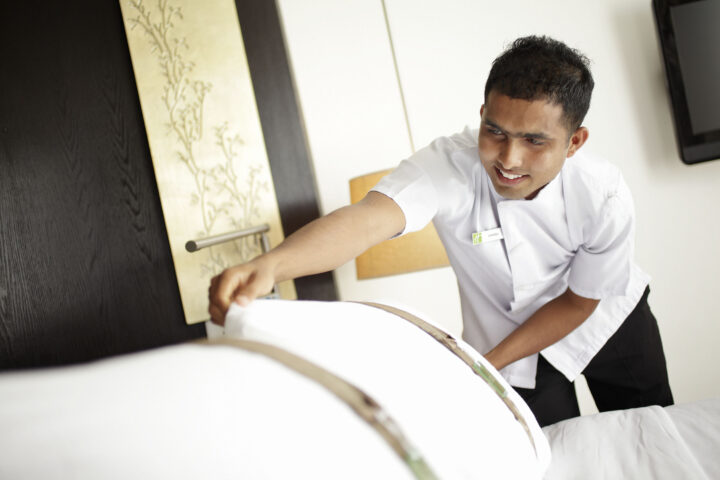 Maldives Housekeepers Forum to host the first housekeepers' conference in Maldives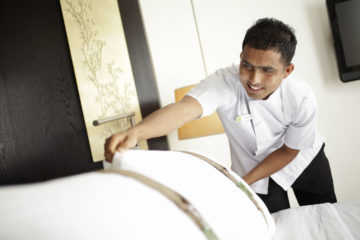 The Maldives Housekeepers Forum (MHF) is planning to host the first ever housekeepers' conference in Maldives. The two-day event scheduled for mid-May is to take place at Hotel Jen Male'.
According to Ahmed Siaar, member of MHF's Executive Committee and Executive Housekeeper at Hotel Jen Male', the conference would bring together a large number of professional housekeepers to one place. "We are thinking of inviting speakers to the event and are also thinking of inviting suppliers to participate", he says. "We would also be officially inaugurating our website at the event," he adds. Other activities planned to take place at the conference include the reconstitution of the association's Executive Board, producing of an activities calendar, discussions on ways to regulate the association, and making of relevant policies.
MHF, formed in January 2011, is the official executive housekeepers association of Maldives, and the first of its kind in the country. "Our first goal is networking. To build a common platform for professional housekeepers working in Maldives", says Siaar while explaining the objectives of MHF. "Our second goal is to increase public awareness regarding both housekeeping and laundry services," he says. According to Siaar, MHF also functions as a link between suppliers and housekeepers and is also affiliated with similar housekeeping associations around the world. "We think about what we can bring to the industry by associating with these bodies, and mostly that is knowledge and skills", he says. MHF also provides housekeeping consultations and housekeeping audits.
"We've established a fully-fledged network, we've got 75 to 80 members, and we can now communicate very easily," says Siaar while speaking of the association's achievements. "We've established our website on which there are best practices, tips and articles. It's going well. Additionally we are proud to be the first such association in our field in Maldives," he says.