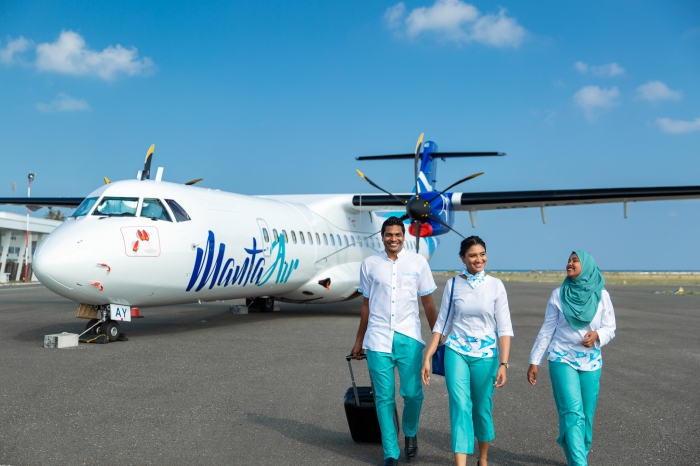 Manta Air Launches Manta Wings Apprenticeship Program
Manta Air has opened applications for its first batch of the Manta Wings Apprenticeship Program.  The program is applicable for locals between the age of 18 and 25 who have completed GCE O' Level Examination.
During the six months of the program, apprentices will receive paid on-the-job training, dedicated mentorship as well as four classroom training sessions regarding Leadership in the information age -how to be a leader in digital age, Service Culture, digital tools for modern day workspace and Excel in Presentations skills. Opportunities are made available in the areas of Ground Operations, Flight operations and Scheduling and Reservations departments.
The first batch will commence in December 2021 and second batch in June 2022. The program will be held twice a year, opening applications for ten apprentices every six months.
Ahmed Maumoon, Deputy CEO, Manta Air said: "The purpose of the Manta Wings apprenticeship program is to create an opportunity for the young local talent in Maldives to gain much needed job experience. Manta Wings program will give the Apprentices a platform for them to learn and develop their skills to get ready for their future careers. We believe this is a golden opportunity for the locals completing the O'Levels to be paid and get essential job experience at same time to kick start their dream career."
On completion of the program, apprentices will be awarded a certificate and have the freedom of choosing their field of work and the company.
For more details and application visit https://mantaair.mv/careers/mantawings