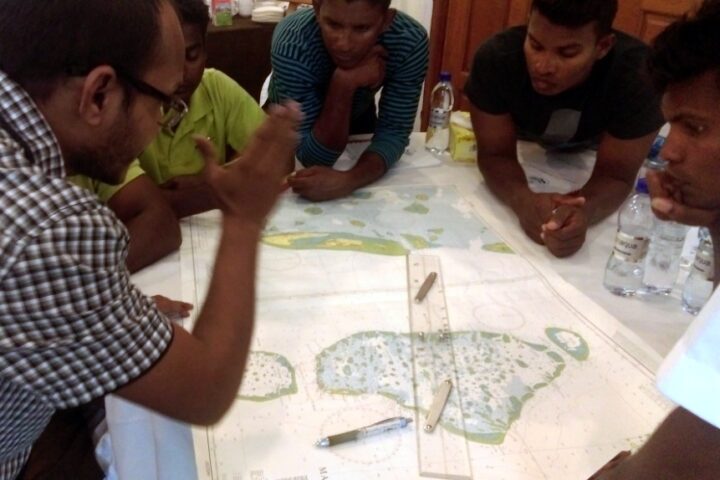 Maritime Academy of Maldives conducts training courses in Kurumba and Kandooma resorts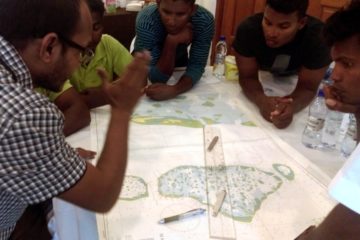 Throughout the month of April, the Maritime Academy of Maldives is running their Captain and Crew Awareness course in both Kurumba and Kandooma resorts. This training is the result of a partnership with the host resorts and is part of the resorts' continuing education initiatives. The course that they are currently running aims to minimise collisions and is divided into five modules; Rules of the Road (which is based on local and international collision avoidance regulations), Navigation, Boat Handling, Emergency Management & Basic First Aid and Resort Standards. For the last of these modules, the academy works closely with the resort partner to cover the working practices that are currently in place. The course takes places over several weeks and upon completion students receive a joint certificate from the academy and the resort.
Participants are currently all Maldivian. "We deliver the programmes in Dhivehi, as per requested by the resorts," says Mohamed Zaid, curriculum manager at the academy. "Some of the captains' English is not so confident, so we wanted to make sure they understood everything." By delivering the training in Dhivehi, the academy is able to provide education to those who sometimes would otherwise miss out. The feedback from participants at Kurumba and Kandooma has been overwhelmingly positive.
"These resort workers often feel that they don't have as much value as other members of staff. Whilst other front-of-house employees (such as front office staff) receive training on a regular basis, often the boat crew is left out," explains Zaid. "Our training shows participants that there is always more to learn and that if they work hard, they can continue their maritime education."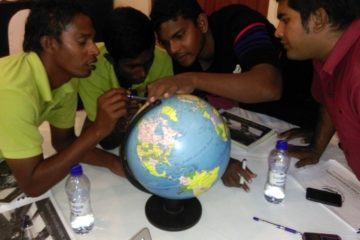 Indeed, Zaid points out that participants who show great promise and commitment to learning are then singled out as potential candidates for further courses, which offer international certification. Since 2014, the Maritime Academy of the Maldives has partnered with International Yacht Training Worldwide Canada and is now licensed to teach their Yacht Master courses. These courses are taught in English and can run for 1 to 3 weeks. These courses are particularly useful to those who wish to work outside of the Maldives in the future, or on chartered super yachts more locally.
The academy itself is the brainchild of several seafaring captains, amongst whom is Captain Mohamed Naeem who is now the Academy's principal. These seasoned shipmasters have decades of seafaring experience between them, predominantly upon large cargo and shipping vessels. These captains noticed that whilst Maldivians have always been children of the sea, there was a distinct lack of maritime training opportunities in the Maldives. Their shared vision is to change that by providing high quality training to seafarers. Originally their intention was to target those on larger vessels. However, with the decline in international seafaring and the increase in outboard speedboats for hotel transfers, the academy turned their attention towards resorts.
The Maritime Academy is passionate about delivering training to all boat crews and are looking forward to partnering with liveaboard and safari boats over the coming months, especially during their dry-docking season in May and June, when the crews have a chance to come to Male'.
For further information about the Maritime Academy of Maldives and the courses they run, visit www.mamaldives.com