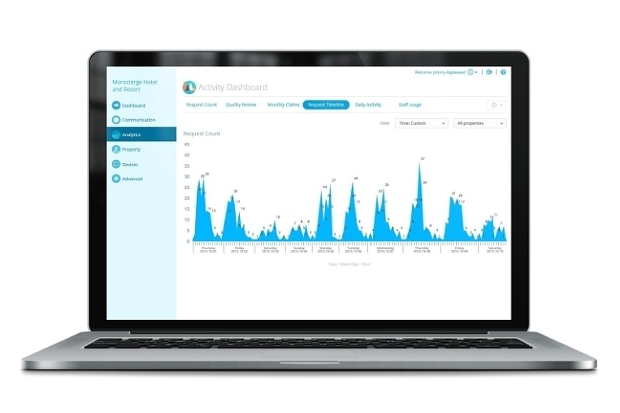 New Monscierge software allows hoteliers to track guest behaviour, preferences and staff efficiency
Hospitality brands now have the option to access thorough, detailed data about their guests' behaviour and the efficiency of property staff and operations. The technology group Monscierge has released real-time analytics to hotel brands and corporations demonstrating the abundant reporting capabilities available for a single property, collection or region.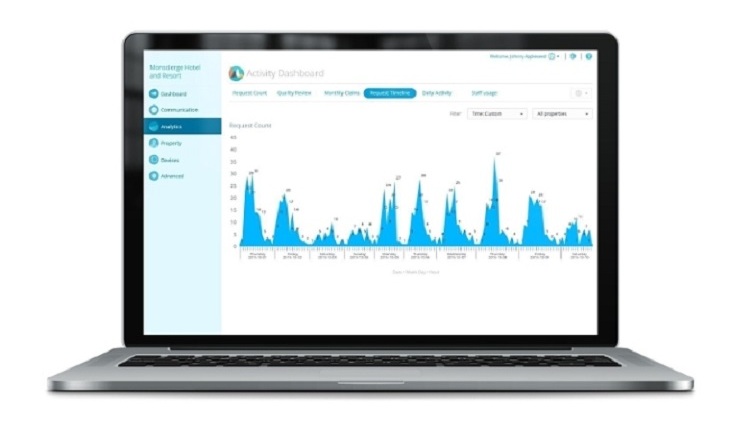 As part of the business intelligence program at Monscierge, Lead Data Strategist, John Weis, oversees the creation and implementation of brand-wide reporting structures."Our goal is to provide hoteliers with data-driven tools to confront next generation hospitality providers like AirBNB. Our solutions enable hotels and resorts to monitor operations and mitigate issues in real-time and thus focus their efforts on increasing operational efficiency and guest satisfaction," he says.
Accessing a content management system, users navigate from a dashboard that displays real-time feedback on various aspects of a hotel's operations. Looking further into the analytics, you could find a summary of specific data sets, such as the amount of broken television remote controls reported daily per property or even as a collective region. Having the ability to find the most requested menu item during a season or the fastest property to deliver room service, corporations and parent companies can now quickly find comparisons of their global data and use this to make more accurate calculations, such as yearly budgets, staff hires and better vendor partnerships.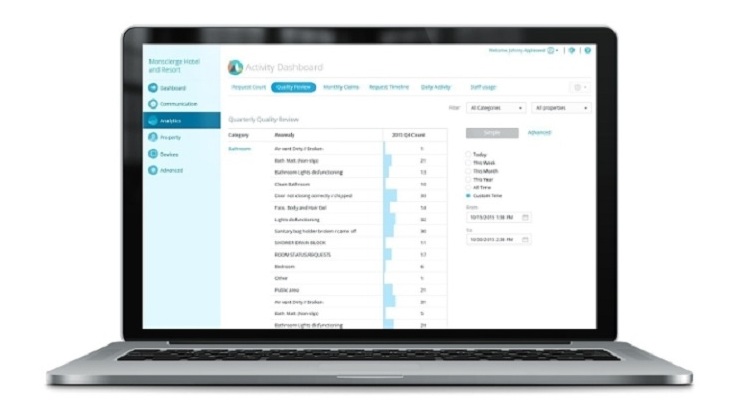 In order to capture real-time analytics, Monscierge offers hospitality individuals a Connect Staff application.  Once downloaded, it immediately provides a look into an employee's job performance. Brands and owners can then review each staff member individually or all staff per property, and within an entire brand or group.Chief Experience Officer for Monscierge, Marcus Robinson commented: "We have some of the most sought after data experts working around the clock, innovating intelligent recommendations and industry analytics to be easy to use yet highly informative.  Insight into guest-to-staff communication as well as staff-to-staff interactions, top requests from guests and instant reviews of property-level operations for brands, owners and operators are changing hospitality."
Monscierge is a global software company specializing in innovative hospitality solutions for properties, owners and brands. With installations in almost 80 countries and multilingual capabilities, Monscierge is dedicated to improving guest experiences and hotel staff efficiency around the world.