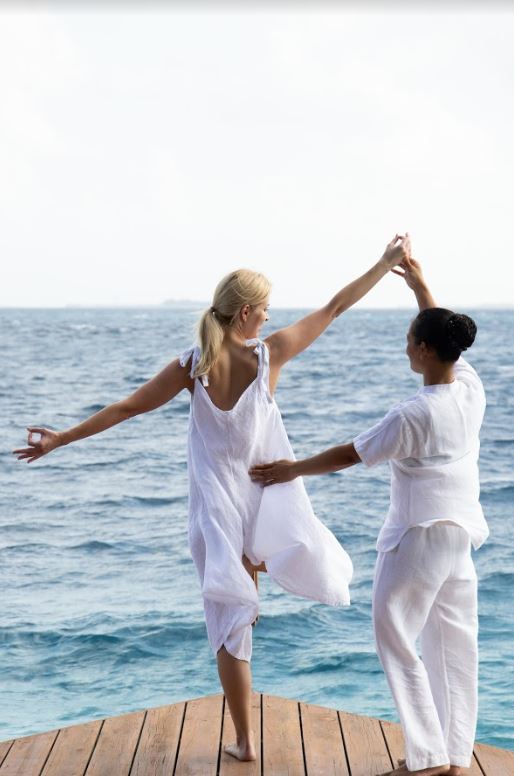 MATI holds 27th AGM; elects Executive Board
The Maldives Association of Tourism Industry (MATI) has elected members to its Executive Board. The appointments were made at the association's 27th Annual General Meeting, held at Dharubaaruge.
MATI Chairman Mohamed Umar Manik and Secretary General Ahmed Nazeer addressed the meeting, attended by members of the organization, prominent business personalities and industry stakeholders.
"Mega development projects that are currently underway are a very positive sign to the tourism sector; such projects are a boom to the industry," Mohamed Umar Manik said. He further highlighted on the importance of destination marketing, which he said: "is a vital part of tourism promotion."
"MATI will continue to work closely with the Government, relevant authorities and industry stakeholders to further develop the industry, and promote the Maldives as a tourism destination," Manik added.
Speaking at the meeting Ahmed Nazeer highlighted on the joint efforts carried out by the Ministry of Tourism, Maldives Marketing and Public Relations Corporation (MMPRC) and other relevant bodies. "These efforts have been pivotal in promoting the destination; it is especially important to note our joint efforts to secure funds to further promote the market," Nazeer said.
The meeting also saw the publication of MATI's Annual Report for 2016. Some of the highlights of the organization's work for the previous year include; role in shaping the Remittance Tax regulation issued by Maldives Inland Revenue Authority (MIRA), role in Maldives Immigration's decision to defer implementation of the Employment Agency Regulation following technicalities raised by MATI, and role in the review of the Ministry of Tourism's Resort Safety Regulation and revisions to the Ministry's Dive Regulation.
Other notable work also include its participation in reviewing the draft Foreign Currency Exchange Regulation drawn up by Maldives Monetary Authority (MMA), and its recommendations to Parliament and Ministry of Housing and Infrastructure on the draft Bill on Building Construction. It also held a Seminar on Counter Terrorism and Violent Extremism jointly with the National Counter Terrorism Center (NCTC) and Maldives National Defense Force (MNDF).
The MATI Executive Board comprises of Chairman Mohamed Umar Manik, Vice Chairman Qasim Ibrahim, Vice Chairman Hussain Afeef (Champa), Secretary General Ahmed Nazeer, Deputy Secretary General Asad Ali and Financial Controller Ahmed Hafeez.
Other Executive Board members include Ahmed Siyam Mohamed, Iyaz Waheed, Ibrahim Noordeen, Visha Mahir, Ismail Siyan Qasim, Salah Shihab, Dr. Abdulla Mausoom, Mujthaba Latheef and Aishath Neena Ahmed.
MATI – formed 1982 – is a non-governmental, non-profit organization working on promoting Maldives' tourism sector. Its mandate includes development and tourism planning through collaboration with the Tourism Ministry and other industry stakeholders, maintaining quality and standards by increasing awareness, education and training to improve member's skills, and promoting sustainable tourism through the preservation of the environment and culture.
The association liaises and lobbies with the government and policy-making bodies to raise industry concerns on behalf of its members. In addition to providing research and consultation, MATI also represents the Maldivian tourism industry at international seminars and events.