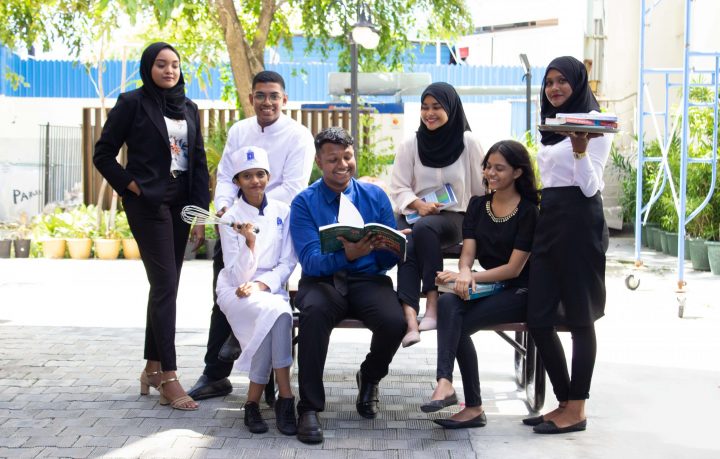 MDP commits to establishing foreign hospitality school, convention island
MDP and its allied parties have unveiled a comprehensive manifesto for President Ibrahim Mohamed Solih's potential second term, featuring ambitious goals like the creation of a convention island and a renowned foreign hospitality school campus.
The culmination of this manifesto was introduced during the MDP's Zamaanakun Ai Zamaanekey campaign event at Male's Social Centre on Thursday evening. This crucial section, titled "Tourism for All," lays out strategies to invigorate tourism while focusing on empowering Maldivians in the industry.
A centrepiece of the initiative is the proposed development of a convention island in the Male region, designed to host top-tier international conferences. This endeavour envisions not only conference facilities but also an integrated entertainment complex.
Moreover, the manifesto outlines a commitment to prioritise Maldivians in the tourism sector. This involves the establishment of a distinguished foreign hospitality school campus to equip individuals with skills and knowledge needed for leadership roles.
Additional key points highlighted in the "Tourism for All" segment encompass:
Backing the growth of top-tier Maldivian hospitality management brands through technical and financial assistance.
Establishing an investment fund to boost local ownership in tourism, providing capital for smaller local enterprises, and supporting ventures like liveaboards and guesthouses.
Facilitating strategic investments in bed capacity expansion around key international airports.
Segmenting the country's north, south, and Male region as distinct tourism destinations, each with unique branding and offerings to attract tourists from new markets.
Fostering collaboration between island tourism operators and resorts, thereby creating more opportunities for small businesses and rural economic development.
Constructing a modern facility to exhibit the history, culture, and landmarks of the Maldives.
Erecting cruise terminals and service infrastructure across the north, south, and Male region to cater to major international cruise liners.
Identifying a specific area for expanding Meetings, Incentives, Conferences, and Exhibitions (MICE) tourism.
Implementing specialised housing initiatives for tourism industry workers, along with easy access to education and economic prospects.
Awarding 500 Maldivians tourism leadership scholarships over five years, with the objective of reserving 50% of top resort positions for locals.