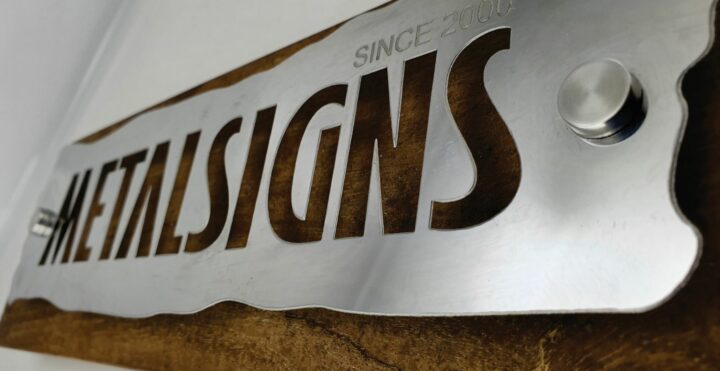 Metalsigns – Bound to make an impact on your business
For the past 19 years, Metalsigns has been a familiar and trusted name, seizing the Maldivian market in signage, trophies and premium gifts. The company offers expertise through its comprehensive range of unique and innovative solutions to a broad customer base. We sat down with Yameen Adam, founder and the Managing Director of Metalsigns – a registered trademark of Donad Investments Pvt Ltd.
In the year 2000, Yameen incorporated his innovative solutions as a subsidiary to his father's business operations. The beginning of his venture was simple. He started it by bringing in small gift items from neighbouring countries as he travelled with his father. This young, yet enthused school leaver had a lot of creative ideas. Thus, he wanted to put his strategies into action. He was determined to present his potential customers with unique solutions. With this inspiration, Yameen began to introduce one creative solution each year. As his operation persistently started to grow, he had to diversify his operations as an independent entity. Hence, this led to the establishment of Metalsigns.
As a market leader, Metalsigns currently dominates approximately 80% of the industry's market share. The company is renowned for sign making, manufacturing, trading, warehousing and distributing souvenirs, premium gifts, corporate gifts, awards and trophies. The company offers its solutions for a wide range of customers, in the industrial, commercial and residential segment. In addition, Metalsigns' solutions also benefit government entities, statutory bodies, large corporations both locally and internationally.
With his creativity and dedication, Yameen has branded Metalsigns as the industry trendsetter. This one-stop solution offers in-house printing facilities, engraving, embroidery services, routing and cutting, to name some. To stay ahead of its competitors and to lead the market, Metalsigns puts constant efforts on being innovative. This has resulted in the company being able to offer a more efficient and refined quality of work to its customers in comparison with not only the local competitors but also vendors from the major neighbouring countries. Yameen shared with us this great accomplishment with pride.
Metalsigns ensure that it is able to cater to the needs of all its customers, despite the size of the customer and order. Thus, products and services are customised and tailor-made to client satisfaction prior to delivery. Yameen was joyful while mentioning that each of its jobs is unique. He quoted that it does not provide a solution just out of the box but the solutions are unique to customer taste in every aspect.
Yameen expressed that it is his privilege that the company carries a wide range of the most prestigious brands available in the industry. Furthermore, he described that they are also the proud distributors of a selected range of products which are uncompromised in quality and price.
Metalsigns have an extensive portfolio of well-distinguished resorts as its retaining clients. The company is delighted to note that it is the provider of the main signage of most of these resorts, along with the theme and designs as per client requirement. Providing daily solutions and alternatives, with every job being unique; Metalsigns is pleased to classify itself as a provider of 360° solutions.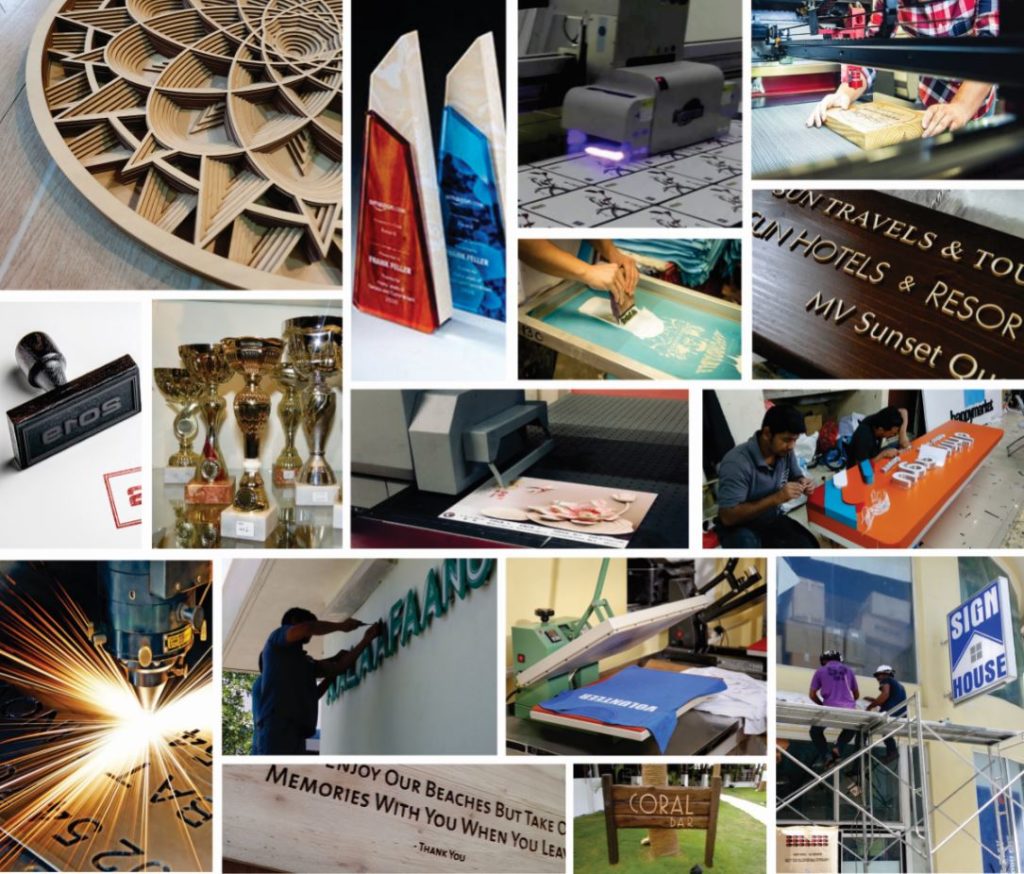 With its well-established reputation, Metalsigns today has become the most preferred partner in the industry when it comes to the total solution in household and corporate signages and premium gifts. It gladly displays the samples from their previous and current projects at the comprehensive showroom located at its corporate headquarters.
Any business operation will face challenges despite its success. Likewise, Metalsigns also experiences several challenges. Yameen highlighted that sourcing out and selecting the relevant product is a bit of a challenge comparing the full scope of its operations. However, his positive outlook on every context he comes across has assisted in setting up a positive outcome on the business as a whole. He described that dealing with these outlined challenges efficiently have enabled them in the evolution of the business, and helped its growth.
In addition to being a successful entrepreneur, Yameen is also known for his contributions to the Junior Chamber International (JCI) Maldives. JCI is a non-profit international non-governmental organisation for developing youth and he had served as the National President for JCI Maldives in 2016. He also currently works with the Let's do it! foundation of Estonia, running its branch office Let's do it! Maldives. Let's do it! is a global team working to reduce waste and pollutants, especially plastics and creating awareness and finding solutions on recycling and waste control.
The true success of Yameen Adam and Metalsigns rely on the dedication of the highly experienced team, who perform each and every task with passion.