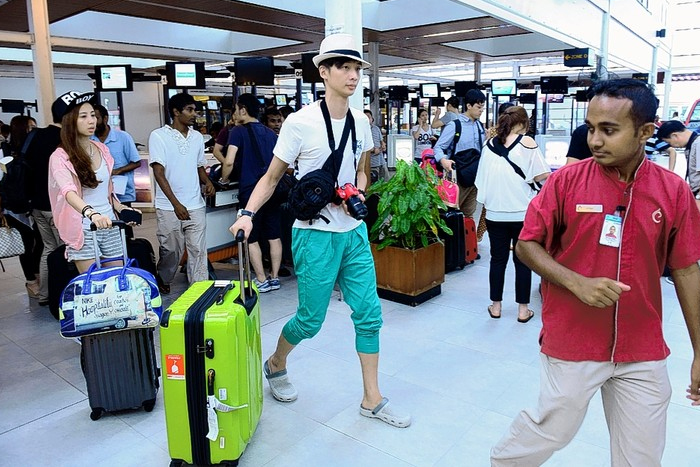 Ministry of Tourism reveals plans to build Chinese-friendly resorts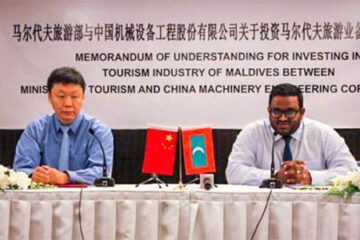 The Ministry of Tourism has announced their plans to build Chinese-friendly resorts and hotels in the Maldives, to cater to the growing number of Chinese tourists visiting the Maldives.
The island of Kalhufahalufushi located in Thaa atoll was recently leased to China Machinery Engineering Company (CMEC), the first and largest engineering and trade company in China. CMEC is the first Chinese company to invest in the Maldives tourism industry.
Minister of Tourism, Mr. Ahmed Adeeb said: "Maldivian resorts were designed to cater to European holiday makers, but with the new deal, Chinese tourists will see hotels that are designed for them. Tourists from other countries will also go there."
CMEC will proceed to undertake a feasibility study and propose the development concept to the Ministry of Tourism. The government is expected to sign a lease before the end of this year. Tourism minister Mr. Adeeb added that he expected CMEC to invest at least USD 200 million in the Maldives for the project.
According to China.org.cn, Chinese tourists count for more than one third of the tourist arrivals to the Maldives, with the numbers tripling from 100,000 Chinese tourists in 2010 to more than 300,000 last year.
The minister is also said to have stated that the islands leased by the government for future development will be open for business in 2016.