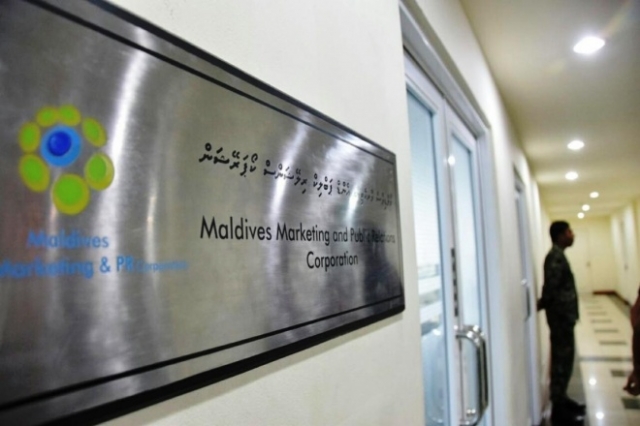 MMPRC to undergo rebranding
Ibrahim Faisal, the new tourism minister, revealed plans on Monday to rebrand the Maldives Marketing and PR Corporation (MMPRC), tied to one of the country's significant corruption scandals in recent times.
Following the inaugural cabinet meeting of the new government on Sunday, the establishment of the Visitor Economy Council was announced. President Dr. Mohamed Muizzu chairs this council, with economic minister Mohamed Saeed and tourism minister Ibrahim Faisal serving as vice-chairmen. The council also comprises ministers from various sectors including education, higher education, health, sports, transport, and heritage.
Addressing the media at the President's Office, Faisal confirmed that MMPRC would retain its responsibility for promoting the country as a tourist destination. However, instead of daily meetings, the council aims to devise policies to boost tourism.
"The primary marketing endeavours will continue under MMPRC," Faisal stated. He highlighted President Muizzu's strong intention to rebrand MMPRC, indicating that once a new managing director is appointed, the rebranding process will swiftly commence.
Faisal further outlined that post-rebranding, MMPRC will redirect efforts towards augmenting tourist arrivals by exploring new markets, moving beyond the sole focus on existing markets.
The MMPRC corruption scandal, associated with former President Abdulla Yameen's tenure, involved the misappropriation of over MVR 3.2 billion from island and lagoon leases through MMPRC. These funds were illicitly transferred to private accounts, used for political influence, and to enrich those involved.