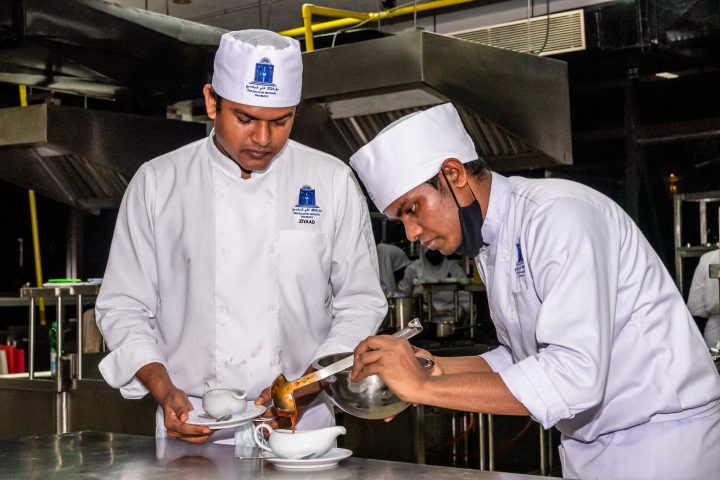 MNU's tourism faculty achieves EHL accreditation
The Faculty of Hospitality and Tourism Studies (FHTS) at Maldives National University (MNU) has achieved a significant milestone by securing accreditation as an associate member of Ecole Hotelie de Lausanne (EHL), a renowned institution for hospitality education on a global scale.
In a statement released on Monday, MNU underscored that the prestigious EHL accreditation was secured following a rigorous and comprehensive audit process. The assessment encompassed a comprehensive evaluation of key aspects:
Curriculum design
Faculty expertise
Available resources
Student support services
Established industry partnerships
Adherence to international hospitality education standards
MNU's successful attainment of EHL's accreditation stands as a testament to the exceptional quality of education provided by the Faculty of Hospitality and Tourism. Moreover, it reflects the faculty's dedication to meeting and exceeding international educational benchmarks.
With this coveted recognition from EHL, the Bachelor of International Hospitality Management program offered by FHTS will gain validation from the esteemed institution.
The EHL accreditation offers FHTS an array of opportunities, which includes:
Participation in an extensive network of globally renowned individuals and institutions within the hospitality sector
Collaborative research initiatives
Faculty exchange programmes
Involvement in international conferences and seminars
Enhanced prospects for foreign internships and employment opportunities for FHTS students
MNU highlighted FHTS's prominent strength—its team of experienced faculty members, who bring a wealth of practical experience in the hospitality industry directly to the classroom. The faculty's primary objectives are to nurture future hospitality leaders, cultivate a deep understanding of industry dynamics, foster relationships with industry leaders, and offer ample opportunities for internships and networking.
In conjunction with the EHL accreditation, FHTS also unveiled a novel programme's titled 'Professional Certificate in Hospitality and Tourism Leadership.' Developed in collaboration with EHL, this program has been meticulously crafted to address evolving trends within the Maldives' hospitality sector. It seeks to elevate the leadership acumen of industry professionals and equip them with the skills requisite for supervisory and managerial roles.
The programme's curriculum encompasses pivotal areas such as:
Strategic management
Financial analysis
Marketing strategies
Guest experience management
The programme's emphasises vital soft skills such as effective communication, problem-solving, and decision-making.
Upon completion of the programme's, participants will be awarded an EHL-recognized Professional Certificate in Hospitality and Tourism Leadership. This collaborative effort between FHTS and EHL reaffirms MNU's commitment to advancing the standards of hospitality education and empowering industry professionals in the Maldives.