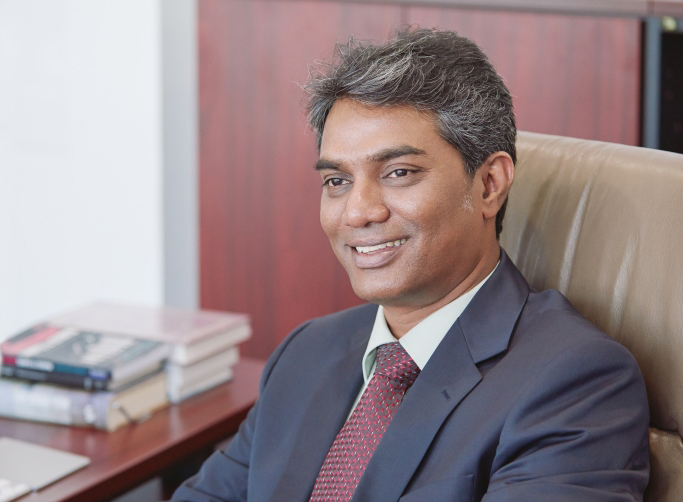 Exclusive: Mohamed Ali Janah, Chairman, Hotel and Resort Construction Pvt Ltd
Hotelier Maldives sits down with Mohamed Ali Janah, the chairman of Hotels and Resort Construction (HRC), a leading construction firm in the Maldives. We talk about HRC's history, what was instrumental to its growth, the company's key projects, the sustainability of tourism development and the role of banks in the progress and development of the construction industry.
Hotelier Maldives: Can we talk about the growth of HRC? What would you say was instrumental to the success of your business?
Mohamed Ali Janah: Personally, I've been involved in the resort construction industry for well over 25 years. The business was previously carried out under our family venture called Alysen Services. I brought it under my own portfolio and have managed that component under Hotels and Resort Construction (HRC) for the past ten years. Hotels and Resort Construction (HRC) was established in 2007.We started as a small repair and maintenance contractor and moved on in different stages from civil construction to total turnkey resort builders. All throughout my working life I have been building hotels and resorts, both within the country and overseas, and we have been very successful, completing over 52 resort projects over the past 10 years.Staying focused and faithful to one cause and believing in what I have been doing for myself. The cause is that I want to make sure my vision is brought to light. My vision has always been to take my business to international levels. I truly believe when you stay focused and when you are disciplined towards achieving it, any vision can come to light.
Today my vision has manifested and even in international standards, we have now become quite successful. I can now proudly say that we are the only local construction contractors who have successfully undertaken a project outside the country. We did Banana Island by Anantara in Doha and successfully completed the project by 2015.
HM: You have been involved in a number of top-tier resort projects. What properties really stand out for you and why?MAJ: I'd say Shangri-La Villingili, because it really is a unique resort. It's quite large and given the resort opened in 2009, we achieved something that was thought to be impossible at the time. Many people were sceptical about whether it would take off in that part of the Maldives.People were sceptical about the feasibility of building a resort in Addu atoll so far from the capital.We managed to prove that such a feat was possible even all the way out in Addu atoll with the limited resources available at the time. Ten years ago we didn't have the technology or machinery that we do today.
HM: We're witnessing a period where many new resorts are cropping up, and this will undoubtedly have an impact on the construction industry. What do you make of this? Do you feel that it is sustainable?
MAJ: We haven't seen such an aggressive period of tourism development in the Maldives as we are doing now. I believe that when you think of it in a holistic way, we can make it sustainable with the right infrastructure.We have about 24 lagoons under development around Male' atoll. A lot of revenue will be generated, and we have to make sure the right infrastructure is in place by the time these islands are in operation. I believe that the strength in this part of the country will spread to other parts.HM: What role do you see banks playing in the role of developing the construction industry?
MAJ: The Bank of Maldives and the Maldives Islamic bank have contributed greatly to the production of local infrastructure through their housing schemes. Some other banks have been supporting resort development projects but still at a rather small scale and the interest rates are currently a bit too high.Most of the funding provided for mega projects underway are coming from foreign countries, so it is sad to see that none of our banks have geared up to support the bigger projects taking place in the Maldives. I strongly believe we need a development bank in the Maldives that would support every project in some way.I would say that if the banks were more supportive, we would see a greater number of Maldivian investors and resort owners. I think this is something we missed in the development process. With the support of the banks, I think many more young entrepreneurs would face success and I would like to again reemphasize the importance of a bank focusing on tourism investment.