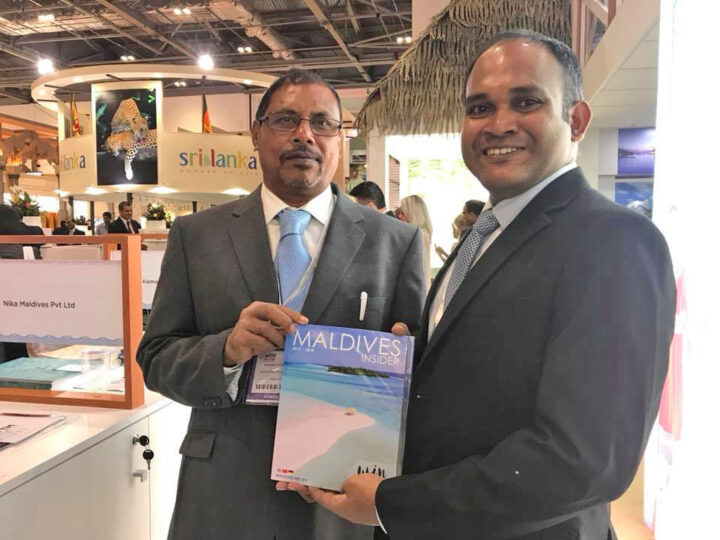 Exclusive: Mohamed Waheed; Back to southern roots
Mohamed Waheed was born on the island of Gan in Addu Atoll when it was still a British base. His mother gave birth to him at the hospital that was established by the British RAF. Like most children of his generation who could afford to do so, he came to Malé when he was seven-years-old for the purposes of obtaining a good education.
Arriving in the capital Malé, Waheed joined several schools including Aalia School, Hidhaya School and English Preparatory School and completed grade eight. In between, he was taken back to Feydhoo – also in Addu Atoll – by his family several times, due to the difficulties of staying in the capital. Schooling was not easily accessible if you were not from Malé at the time.While Waheed was back in Feydhoo, the British left the base in Gan, and Maldives became an independent nation, having been a British protectorate since 1889. Waheed's ambition of obtaining a sound education led him back to Malé again to enrol in a government-run teacher training course.The programme obligated him to a three year bond of service, which he chose to spend as a teacher and a volunteer back in a school in Feydhoo. Perhaps due to a need to stay close to home and family, he spent another two years volunteering at the school and also helping with the administration in addition to teaching.
Like many men of his generation in the southern atolls, the lack of economic opportunity coupled with a drive to advance oneself led him to consider a career in the then-booming tourism industry. He managed to get the position of a Trainee Receptionist at an island close to Malé – Villingili Beach Resort – at the time run by Universal Enterprises.
According to Waheed, one of the reasons he settled for a career in tourism and hospitality was also the opportunity to meet and interact with a number of people with diverse background."It helps one to see beyond the confines of one's upbringing, education and culture. While I was training to be a teacher, I realised there was much to learn about the world. And one of the good things about working in a resort those days was the ability to engage in conversations with travellers from different countries," says Waheed.From working as a Trainee Receptionist at Villingili Beach resort, Waheed progressed to Bathala Island (at the time, operated by Treasure Island Pvt Ltd) as a cashier where he worked for about a year before being promoted to Front Office Manager at Thari Village (now Cinnamon Dhonveli, and at the time also operated by Treasure Island Pvt Ltd).
Working for six years in this post, Waheed oversaw guest transfers, staff matters, accounts and management of the island shop. By the time he left the post in 1995, he was the manager overseeing all aspects of the property which at the time had 30 rooms.Waheed next moved to become an Assistant Manager at Ziyaaraiffushi Tourist Resort (now Summer Island Maldives). The property had 105 rooms at the time, and although the ownership was taken over by Kaimoo Travels the following year (from Phoenix Hotels and Resorts Pvt Ltd), Waheed stayed on.With the new ownership, he went through several changes in his designation before being made an Assistant Manager once again, in which post he remained until 2015 when the property was fully refurbished and Waheed was made Assistant Resort Manager.  He was transferred to a sister property also owned and managed by Kaimoo Travels the following year and took on the title of Resort Manager at Equator Village, Gan, Addu.
"It was a special moment for me to come back to work in Addu, especially as Gan is next Feydhoo, where I grew up," says Waheed commenting on his latest posting. One of his first assignments at Equator Village was to oversee a soft renovation as the property had been in operation since 1983 (initially as Gan Holiday Club and then as Ocean Reef Club. The resort was named Equator Village in 1997).The newly refurbished Equator Village has 99 rooms and Waheed thinks it has everything that a Maldivian holiday experience can offer. "It is unique because it can offer additional things like access to society," he says, as Gan is linked to other inhabited islands in the atoll by a causeway."It is also my sincere intention to make Addu a Maldivian tourism icon. And the key to this is memorable service that guests will remember," says Waheed. "My motivation to stay with the same company for so many years was primarily due to the generosity of the owners; Ahmed Ismail Manik, the founder of the company and Manih Ahmed, the managing director.
The other reason why I chose this career is that it afforded many opportunities to further my knowledge, not only in hotel operations but general knowledge." To aspiring hoteliers, Waheed says the key to professional success is to love your job and carry out your duties with diligence and sincerity.