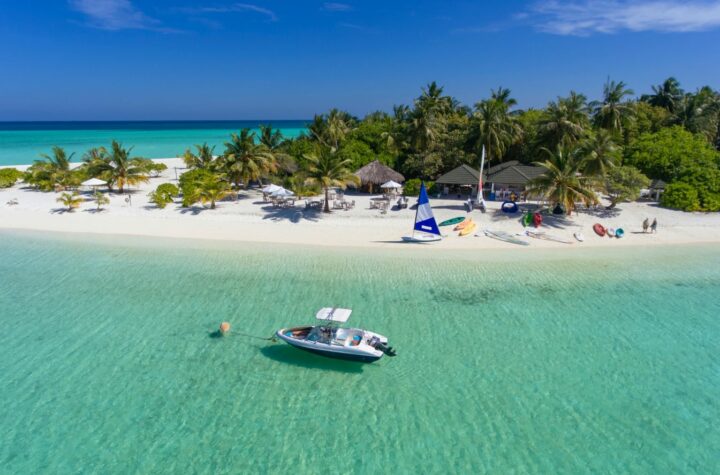 Morteza Capital Announces First Regulated Hotel Investment Fund in the Maldives
Morteza Capital Ltd has announced the launch of its debut hotel investment fund, Maldives Hospitality Income Fund I (MHIF I), the first investment fund of its kind offered in the Maldives.
MHIF I will focus primarily on mezzanine financing opportunities, such as expansion and refurbishment of operating hotels, last-mile financing for hotel developments, and distressed credit opportunities. The fund will provide an unprecedented opportunity for both individual and institutional investors to participate in hotel credit investments, which are considered lower risk than pure equity investments.
Ghaly Murthala, Managing Director of Morteza Capital Ltd, said: "Until now, investors have only had the opportunity to participate in the Maldivian hospitality sector through equity investments, which provide little to no protection against downside risk. We are now inviting investors to participate through credit investments, which offer a higher level of security, with the assurance that their investments will be overseen by an experienced local and international investment team. As a specialised investor, our investments will also benefit from our hospitality expertise, providing a more hands-on management approach to restructuring and enhancing value of the asset."
Maldives Hospitality Income Fund I is regulated by the Capital Market Development Authority in the Maldives, and will also be offered in selected overseas jurisdictions.
Investors can register their interest in MHIF 1 through Morteza Capital's website www.mortezacapital.com.
About Morteza Capital Limited
Morteza Capital Ltd, formed in the UK in 2015, is a boutique investment advisory and management firm specializing in hotel and leisure investments. Since inception, Morteza Capital has advised on hospitality projects worth over US$100M. Our scope of services includes; investment management and advisory services, development and project management services, asset management and investor representation.
Morteza Capital was awarded the Investment Adviser's License by the Capital Market Development Authority (CMDA) in May 2018, making it the second licensed investment manager in the Maldives and the first to specialise in hospitality and leisure related investments. Morteza Capital is led by a team of Maldivian and international investment professionals with backgrounds in hotel and real estate investment, banking and investment management.