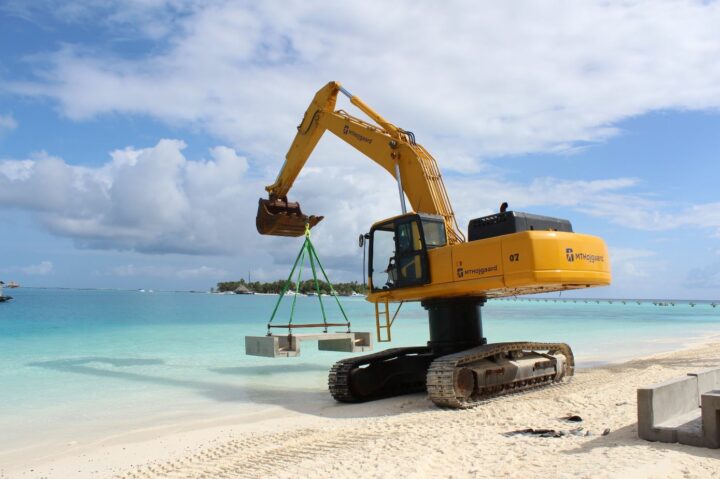 MT Højgaard, Gold Sponsor, GM Forum 2020
MT Hojgaard has partnered with Hotelier Maldives as a Gold Sponsor of GM Forum 2020. With a history dating back 100 years, MT Hojgaard is considered one of the Nordic region's leading construction and civil engineering companies. On 2nd May 2001 MT Hojgaard A/S was formed following a merger of the two listed companies, Monberg & Thorsen A/S and Hojgaard & Schultz A/S. MT Hojgaard has a turnover close to a billion USD and approximately 4000 employees.
MT Hojgaard's legacy is to be seen in well-known buildings and projects in Denmark, the Nordic region and the rest of the world. Some notable projects in Denmark include the Great Belt Tunnel, Moesgaard Museum and The Diamond (The Royal Library). Other remarkable projects include one of the largest stay bridges, Pont de Normandie in France and the Hardanger Bridge in Norway. MT Hojgaard is also in the forefront when it comes to sustainable construction and digitalization of the construction industry.
MT Hojgaard in the Maldives
MT Hojgaard has been present in the Maldives since 1999, offering a wide variety of services. More than 35 islands in the archipelago carry their footprint in the form of coastal protection, harbours, resorts, roads, or bridges. The many years of experience and the combined strengths of their services have earned MT Hojgaard a reputation for always delivering on time and on budget.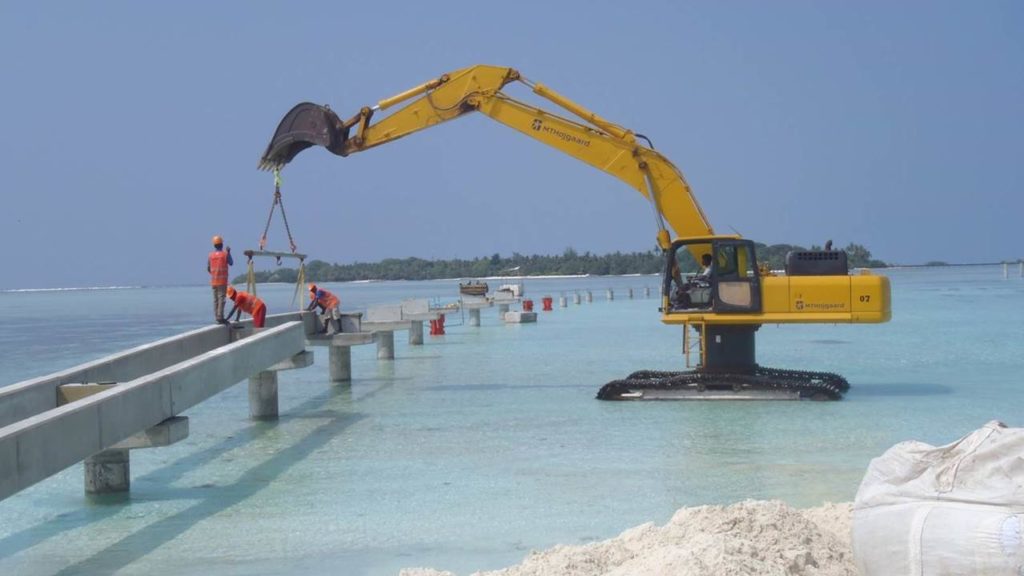 MT Hojgaard's core competencies in the Maldives include marine works and precast elements. With these combined strengths they have most recently forayed into resort development, with the latest completed projects being Hurawalhi and Kudadoo in Lhaviyani Atoll. At present MT Hojgaard is completing the construction of a resort on Kagi island in Male Atoll.
GM Forum
The GM Forum (short for General Managers' Forum) was launched by Hotelier Maldives in 2016 as a venue to exchange views on challenges and solutions to hotel operations in the Maldives.
With over 50 GM's in attendance, along with owners and developers, the one day event features keynote speeches from industry veterans and experts and panel discussions featuring senior GMs and corporate hoteliers. The Forum ends with a networking reception also attended by all delegates and sponsors. This year the GM Forum will take place at the event hall at The Marina, Crossroads Maldives and the networking reception will take place at Cafe Del Mar Maldives.
On partnering with Hotelier Maldives for the GM Forum, Strategy and Business Development Director John Sommer said, "We are very much looking forward to an inspiring event, during which we will have the opportunity to discuss with clients and operators about how we plan to collaborate in order to build the most attractive resorts for the future – that are sustainable, resilient, and profitable.
Sponsorship
Sponsorship for the GM Forum 2020 is open until 10th March 2020. You can download the media kit on this link. For inquiries, please call +960 7910858 or email cristina@perspective.mv