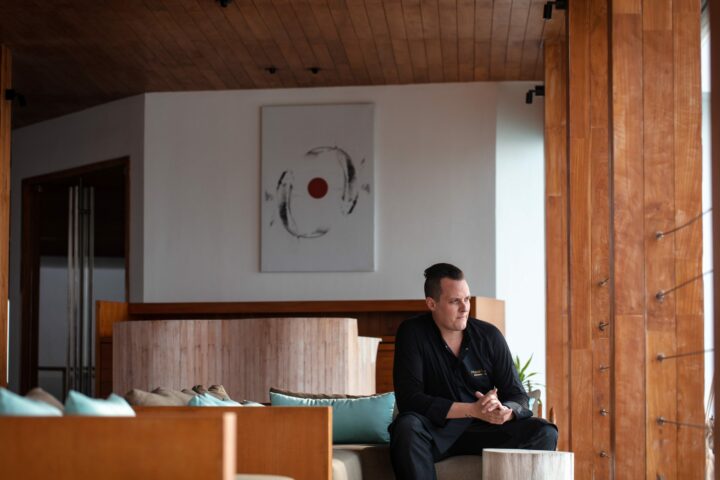 New Executive Chef Takes Maldives Gastronomy to New Levels at Amilla
Chef Mickaël Farina is back at Amilla Maldives Resort & Residences. One of the most talented and energetic young chefs globally, Mickaël from Provence, France. Following training at the Relais & Châteaux Michelin-star restaurant in Montargis, France, he felt the call of international adventures. Mickaël become one of the youngest Sous Chef in Sydney at just 20. Relishing an even bigger challenge, Mickaël then departed for first time to the Maldives to become resort Sous Chef at COMO Cocoa Island Maldives (where he helped the resort achieve a rating as 6th best hotel in the world on TripAdvisor). At 25, he transferred to Kandolhu Maldives to become Executive Chef, where he led a kitchen team of over 40 and created his first Maldives-inspired cookbook/photography book, HIHsaaKURUN.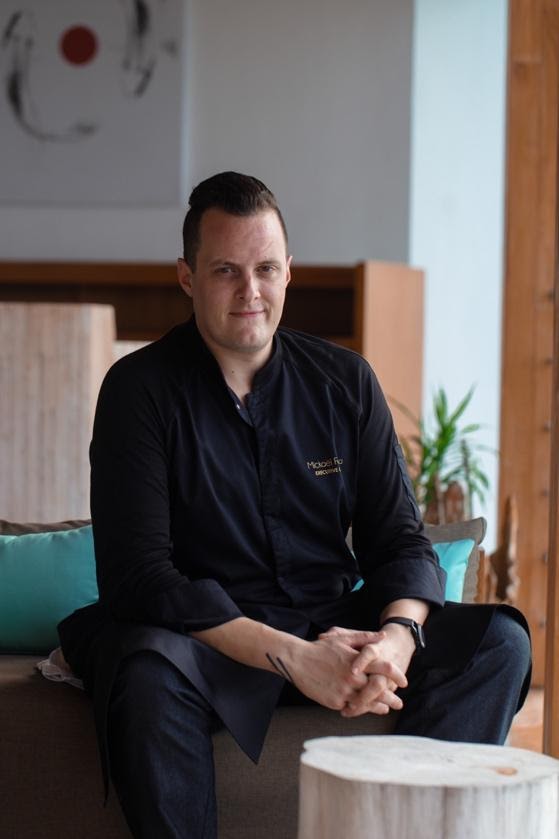 Mickaël, who describes himself as "born curious", has visited over 25 resorts in the Maldives and more than 50 countries; dining at over 100 Michelin restaurants as part of his international culinary explorations and taking an apprenticeship at a Michelin restaurant in Brazil. In 2018, Mickaël reached the regional final of the San Pellegrino Young Chef contest in Singapore, and has recently cooked for a UNESCO gastronomy charity in Japan and worked on multiple 'four hands dinners' at some of the top restaurants in Paris, New Delhi and Colombo.
Mickaël, soon to be 30, says: "I started working on a restaurant project back in my home country last year but quickly realised that I belong at a five-star hotel. So after a few months, I started to look for my next challenge". Coming from a multi-cultural family, he always felt at home overseas (Michaël's father is Sardinian, his grandmother grew up in Catalan, his great-grandfather was Vietnamese and great-grandmother was a French colonial living in Algeria). "After various interviews in Turkey, Morocco, Bali, Thailand and the Seychelles – as well as some trials at a Mauritius Sofitel and even for Google in Paris (amongst other countries), I realized that nothing beats the standards of the hotels in the Maldives, their budgets, team, clientele and top-level set-ups".
"We have big plans for producing products in-house (both homemade and from our garden) and also for our new Wellness Your Way program that we are developing a lot of plant-based recipes and dishes catering to 'eating lifestyles' in our regular menus; for guests with dietary preferences such as keto, low-lectin and paleo," explains Mickaël. He also has ambitions for 'Feeling Koi', Amilla's award-winning signature restaurant. "We're unveiling 'Izakaya', which is mixed type of cuisine that's usually served in bars accompanied by drinks, rather like Spanish tapas. I'd like 'Feeling Koi' to become known as an 'Island Isakaya'.
"With our new menu, the idea is to pay tribute to Japanese cuisine, but also to use local products to create some inspirational new flavours. You'll be able to recognise small influences from other countries, such as the Maldives and France". The Island Izakaya menu will be separated into different categories (sakana, sashimi, kushikatsu, konro, yakitori and desserts) and there will be drinks pairings available for each dish. "We'll encourage guests to share dishes, in order to respect the essence of Izakaya" says Mickaël. It looks like Mickaël and Amilla's new executive team is injecting all kinds of thrilling new concepts and ideas into the avant-garde resort. Expect a host of innovations and world-class concepts to follow over the coming months.
"I'm back in action and embracing my biggest challenge yet" says Mickaël. "My batteries are fully recharged, and I'm looking forward to welcoming back all our repeat guests as well as new guests to share all the new goodies the culinary team and myself are developing.".