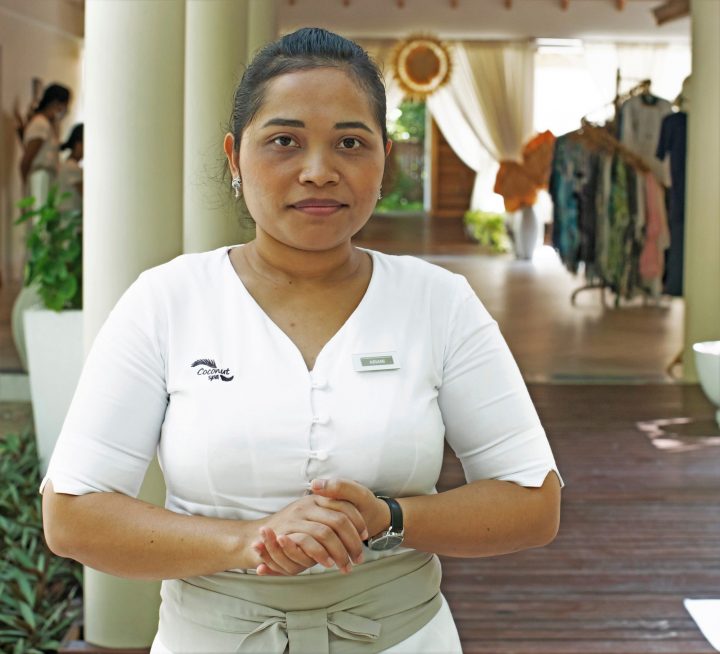 Ni Ketut Ariani, Spa Manager at Reethi Faru Resort
Ni Ketut Ariani is the spa manager at Reethi Faru Resort's Coconut Spa. We interviewed the experienced hotelier from Indonesia to learn about her role at the resort, her advice to aspiring hoteliers and discover more about the Balinese-specialised Coconut Spa.
Hotelier Maldives: Tell me a bit about yourself and your career. How did you come to the Maldives?
My name is Ni Ketut Ariani, but everybody calls me Ari. I am the youngest of three siblings. I graduated from Spa training school as a Spa therapist and have previously worked in several Spas Hotels in Bali.
I was interested in working in the Maldives because it is such a beautiful place. I also knew as this is a luxury lifestyle in Resort, I could learn more, improve the way to serve Guests better and then I also wanted to help my family financially.
So when Coconut Spa was looking for a new team member, I directly applied for the job.
HM: Can you describe a day in your life as spa manager at Reethi Faru?
My daily life as a Spa manager is organising the schedule, coordinating with the therapists, welcoming the Guests and explaining all our procedures, listening to their needs and finding the best treatments, and working in close cooperation with the Resort, evaluating how to promote the best the Spa.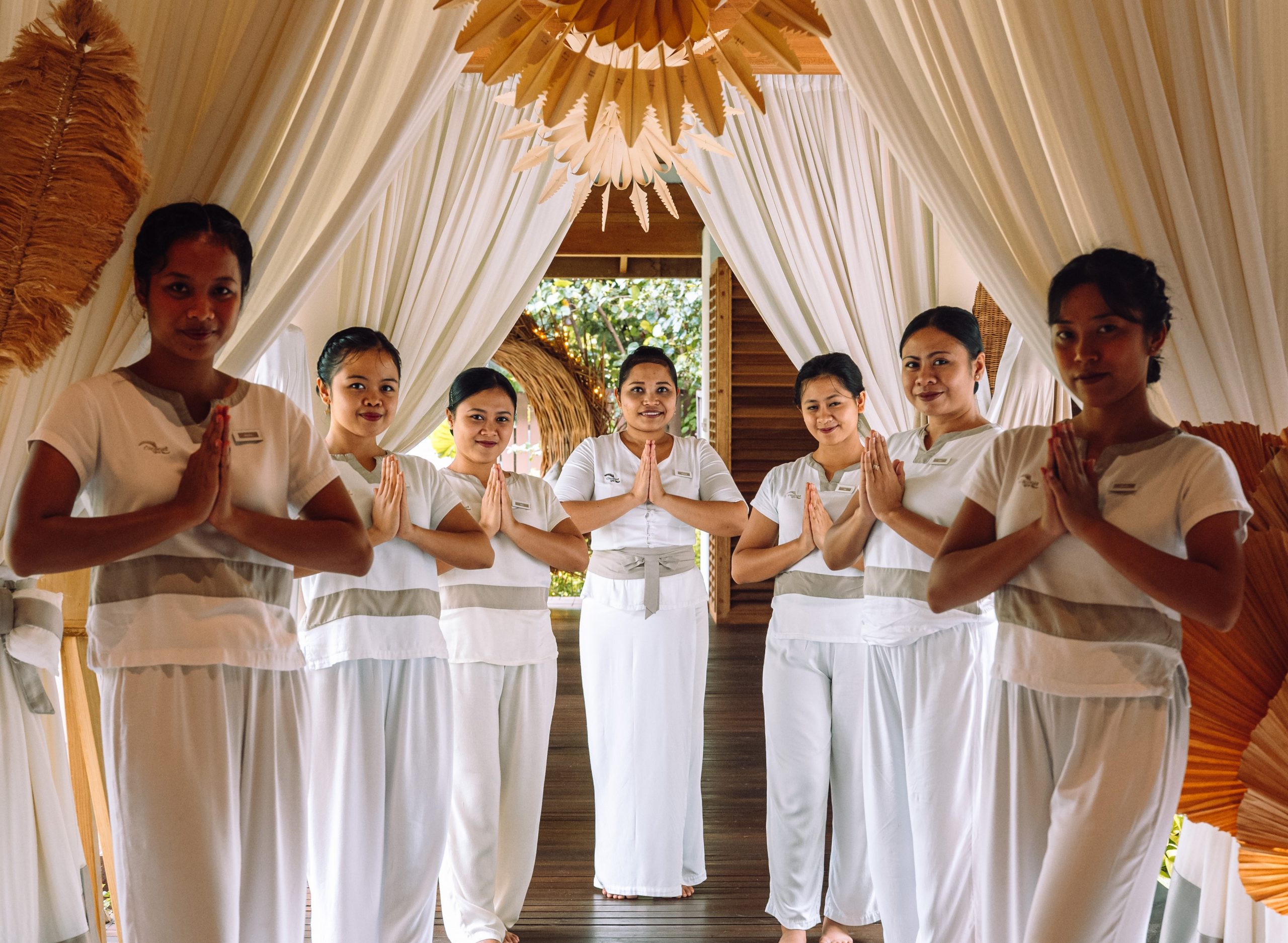 HM: What do you think are some skills and attributes that should be present in a good spa manager?
A good Spa manager should have good leadership, working in harmony with the team, knowledge of the wellness industry, a high level of understanding of the importance of a good marketing strategy with goal orientation and a high standard of presentation.
HM: Can you guide me through the Coconut Spa? What are the facilities and treatments available?
Coconut Spa combines Balinese traditions with a French touch as all our team members are coming from Bali and our owners are French. The Spa in Reethi Faru have all the facilities guests can dream of having in a Spa. From Jacuzzi to steam room, sauna, beautiful massage rooms with private Jacuzzi and all this, surrounded by an amazing tropical garden. We also have an extensive choice between massage, facials, body treatments, hair treatments, manicures, pedicures, romantic packages etc.
HM: What has been the most popular spa treatment among guests at the Resort?
Our Balinese Traditional Massage and our Coconut Spa Signature Massage.
HM: The pandemic has dramatically reshaped traveller attitudes towards health and wellness. What are the changes brought to the Spa as a response to this?
This pandemic has taught us a lot.
Before reopening, we have studied how to implement strict health protocols for all our guests and staff with our owners.
All our therapists are wearing face masks and face shields, using both hand wash and hand sanitiser before the treatment, all this creating a sense of security among our guests to do any treatments they wish to have without any worries.
HM: As spa manager at Reethi Faru Maldives, what do you love most about your job?
My favourite part of this job is talking to and discovering so many different people; this is what I like the most. I also enjoy working here because the management and our team members are very professional, friendly and cooperative, and let's also tell the truth; this island is so beautiful.
HM: What's your advice to hoteliers aspiring to get to your position?
It is all about hard work, dedication, willingness to improve skills, and having a good character as this job requires the management of employees.