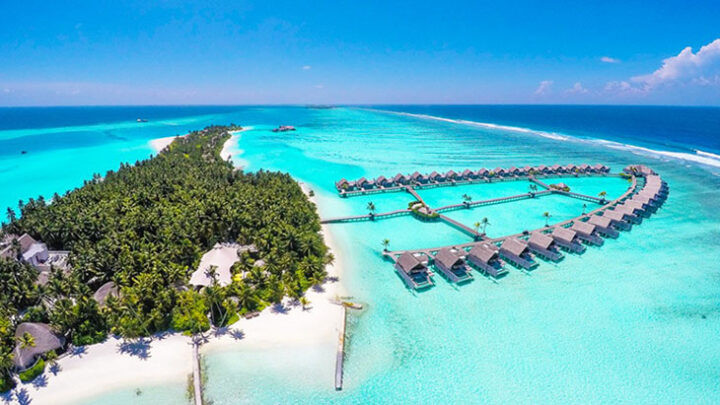 Train with World Kickboxing Champion at Niyama Private Islands
Niyama Private Islands Maldives has unveiled private kickboxing lessons with world kickboxing champion and TV star Janos Nietlspach. The private lessons will take place from June 29 to July 13.
According to Niyama Private Islands, Nietlispach will be available for three private one-hour kickboxing lessons each week of his stay. Guests can enrol for this singular opportunity to enrich their lavish Maldives resort experience with some fitness fun, it adds.
Kickboxing has come a long way from being a novelty spectacle for visitors to Thailand. It is taught and practised all over the world, not just for fighting, but also for fitness. And to have the chance to get one-on-one tuition from a world champion is the kind of rare treat.
"Whether guests have some experience and training or are just interested in this ever-more popular martial art, those who receive these unique private lessons with Janosch will undoubtedly savour these memories of an even more exceptional stay at NIYAMA Private Islands," says the resort in a statement.
Born in 1988 in Switzerland, Janosch started kickboxing when he was 13 and started winning recognition and medals six years later. By the time he turned 25, he was named the World Champion of the World Kickboxing and the Karate Union in 2013.
Somehow, in 2016, between kickboxing bouts and CrossFit training, Janosch found time to be the Bachelor in the Swiss version of the show. The season was a sweeping success as his final rose went to Kristina Radovic.
Located in the Dhaalu Atoll, and a 40-minute seaplane flight from Velana International Airport, NIYAMA Private Islands has beach and overwater studios and pavilions across two islands with distinct motifs of Play and Chill. Host to the world's first underwater club, the resort also features Edge, an overwater restaurant only accessible boat, and Tribal, a modern campfire dining fate complete with tiki torches.
For more information, please visit niyama.com.