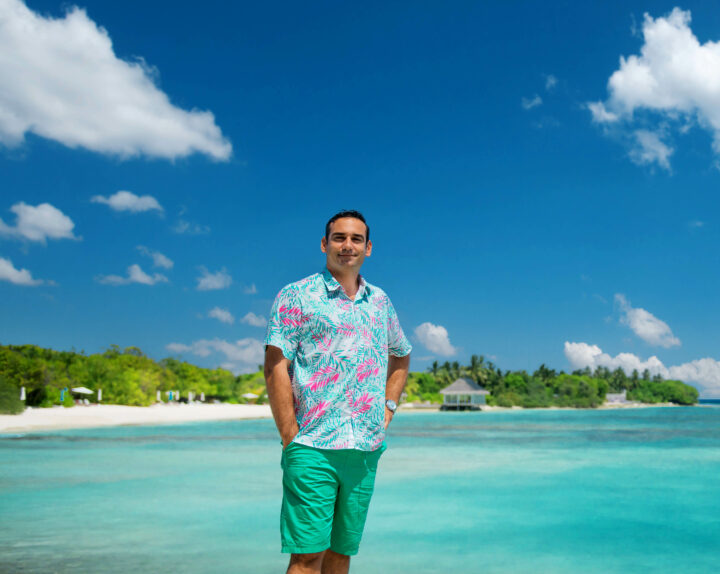 OBLU by Atmosphere at Helengeli appoints Bill Ignatiadis as new GM
Bill Ignatiadis has been appointed as the new General Manager at OBLU by Atmosphere at Helengeli. Ignatiadis previously served as the Resort Manager at Atmosphere Kanifushi Maldives – the first property under the Atmosphere Hotels and Resorts brand.
He was absolutely thrilled with the opportunity to work at Helengeli and the Maldives. He said: "I really fell in love straightaway. It is fun, funky, and fresh but still has that relaxed island feel.
"The House‐Reef is really just spectacular and being able to see dolphins almost daily 50 meters from breakfast is just inspiring! Helengeli Island encompasses the true essence of The Maldives!"
Before his appointment with Atmosphere, Ignatiadis worked in several properties in Australia operated by world-renowned brands including LVMH, One and Only and ACCOR properties, in addition to other unique environments and locations. Coupled with his experience at such high-end brands, Ignatiadis also comes from a strong Food and Beverage Background.
Ignatiadis believes that, aside from the contemporary and vibrant design of the resort, the core strength of OBLU at Helengeli is the staff and how they are so genuinely engaged in providing guests with the best-in-class service, and ensuring guests have memorable experiences during their stay.
Just over one year into operations, OBLU by Atmosphere at Helengeli has been selected among the "Top 100 Resorts of the World" by ITS Germany and was recently awarded the prestigious ITS Red Star Award.