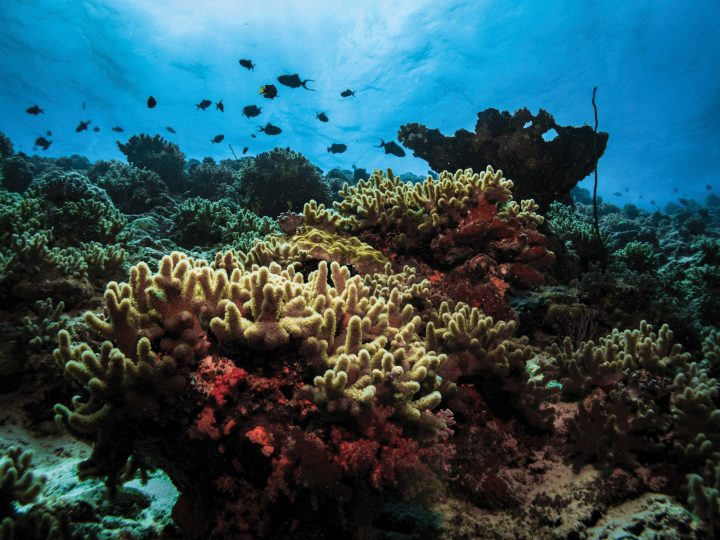 OBLU SELECT Sangeli: Ultimate eco-friendly travel destination in Maldives
Dreaming of an idyllic vacation that leaves behind not only beautiful memories, but also positive impacts? Then, look no further than the breathtaking OBLU SELECT Sangeli Resort, an eco-friendly, paradise awaits your exploration.
With a commitment to sustainability, a revolutionary conservation initiative and the Sangeli Muraka Project, this resort offers travellers an unforgettable experience, all while preserving the pristine beauty of the Maldives.
Nestled in the heart of the Maldives, OBLU SELECT Sangeli Resort beckons travellers seeking luxury and adventure in equal measures. These travel tips serve as a beacon for conscious travellers, providing insights into sustainable practices that not only protect the environment, but also enhance their overall travel experience.
Reef-Friendly Sunscreen: A Must-Have Companion
As guests prepare to bask in the Maldivian sunshine, the importance of choosing reef-friendly sunscreen cannot be overstated. Traditional sunscreens containing harmful chemicals like Oxybenzone and Octinoxate can devastate coral reefs, leading to bleaching and long-term damage. OBLU SELECT Sangeli Resort offers a solution with its exclusive collection of Rash Guards. Crafted from recycled plastic bottles gathered from ocean waste, these Rash Guards provide UPF50 sun protection while ensuring the health of the marine ecosystem.
Education for Preservation
Embracing the principles of ecotourism, OBLU SELECT Sangeli encourages travellers to educate themselves about the natural wonders of the Maldives before setting foot on its shores. Understanding the fragility of seashells as potential homes for hermit crabs and the vitality of coral reefs as living organisms fosters a deeper connection with the environment. OBLU SELECT Sangeli Resort emphasises the mantra "Collect Anything But Memories," encouraging guests to leave no trace and cherish the untouched beauty of the islands.
Sangeli Muraka Project: Crafting Change
In response to the alarming decline of coral reefs worldwide due to various environmental threats, OBLU SELECT Sangeli initiated the Sangeli Muraka Project in January 2019. This visionary project includes coral restoration, wildlife identification, community outreach, reef clean-ups and ghost net upcycling.
Adopt-a-Turtle and Embrace Sustainable Fashion
Through the Sangeli Muraka Project, guests can participate in impactful conservation efforts. Handmade crocheted sea turtle and manta ray soft toys, crafted by local artisans, serve as memorable souvenirs and symbolize support for reef preservation. Upon purchase of the toy, guests can choose the individual turtle to adopt and will receive a certificate of adoption as well as regular updates every time the turtle is resighted.
Furthermore, the resort's collaboration with OceanЯ brings forth a line of eco-apparel made from 100% recycled polyester, equivalent to removing 1kg of plastic from the ocean. Additionally, colourful bracelets and sea turtle keychains, repurposed from discarded ghost nets, showcase the resort's dedication to marine conservation.
Sustainability at OBLU SELECT Sangeli Resort
Committed to sustainability, OBLU SELECT Sangeli Resort proudly boasts its Green Globe certification. With a strong focus on responsible island ecosystem management, the resort leads by example in sustainable drinking water solutions and support for local communities. Each stay at the resort contributes to the preservation of the Maldives' natural wonders.
Coral Conservation: A Triumph Over Adversity
Under the expert care of in-house Marine Biologists, the coral nursery at the resort's main lagoon has flourished. Over 150 metal frames housing more than 7,000 fragments have been meticulously placed, nurturing the growth of a lush coral cover. Visitors can now witness the resurgence of marine life, including parrotfish, snappers, eagle rays, sharks and various other fish species and invertebrates.
Green Operations for a Greener Stay
OBLU SELECT Sangeli Resort's commitment to sustainable operations encompasses biodegradable cleaning agents, saltwater desalination for potable water and efficient waste management practices. The resort's twin-chamber incinerators and state-of-the-art compactors significantly reduce environmental impact. Furthermore, treated wastewater finds new life in irrigation and gardening, ensuring responsible water consumption.
For more information about OBLU SELECT Sangeli Resort's eco-friendly travel tips and commitment to sustainability, please visit https://www.coloursofoblu.com/oblu-select-sangeli/sustainability