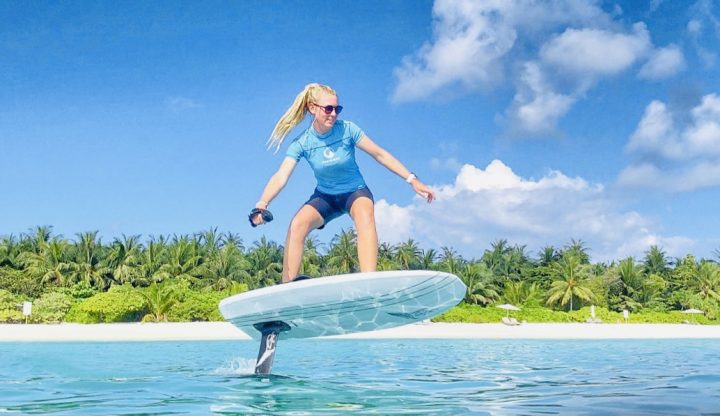 Ocean Group Introduces LIFT e-Foil and LIFT Surf Foil to the Maldives
The first to bring SEABOB, CROWNLINE boat, PARITET glass bottom boats, MASTERCRAFT wakeboarding boat, X-JETBLADE and X-JETPACK to the island nation, Ocean Group has now expanded their water sports equipment range with the innovative LIFT e-Foil. This electric hydrofoil surfboard lets you fly above any body of water, even without wind and waves.
LIFT e-Foil is an all-electric, silent motor that glides through the water. It uses an advanced lithium-ion battery to power a silent electric motor that's mounted on an all-carbon-fiber hydrofoil. Controlled by a wireless Bluetooth hand controller, it allows you to ride for up to two hours on a two-hour charge.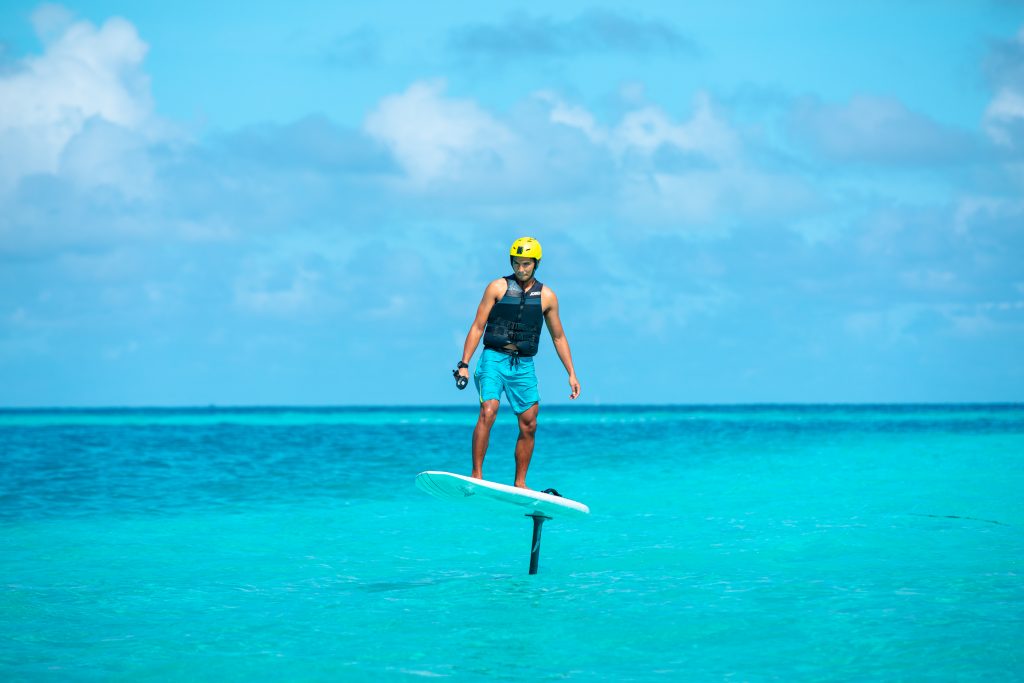 For more than a decade, LIFT spent time developing and fine-tuning the ultimate foiling experience. The result of this was the fastest, most durable and long lasting e-Foil experience with a completely customizable line-up of foil hardware. The newly released LIFT3 boards feature an updated shape for increased maneuverability and ease of use. The improved design reduces any acoustic noise down to silence; and its size and updated construction makes it the lightest and strongest e-Foil options available in the market!
From renowned American surfer Laird John Hamilton to Hawaiian surfer Kai Lenny, LIFT e-foils are loved by people around the world and trusted by the best names in surf. Furthermore, due to its noise-free and emission-free feature, these e-foils are an eco-friendly water sports equipment. It also packs enough power to pull two riders at the same time.
The rider can be a complete beginner or even a highly-experienced thrill-seeker; all you need is a few instructions from someone who knows how to use it. The waterproof Bluetooth controller easily shows battery life and allows you to swap quickly and intuitively between a multitude of speed and performance settings. For added safety, the propulsion automatically stops as soon as the controller hits the water or if the board tilts past 45 degrees.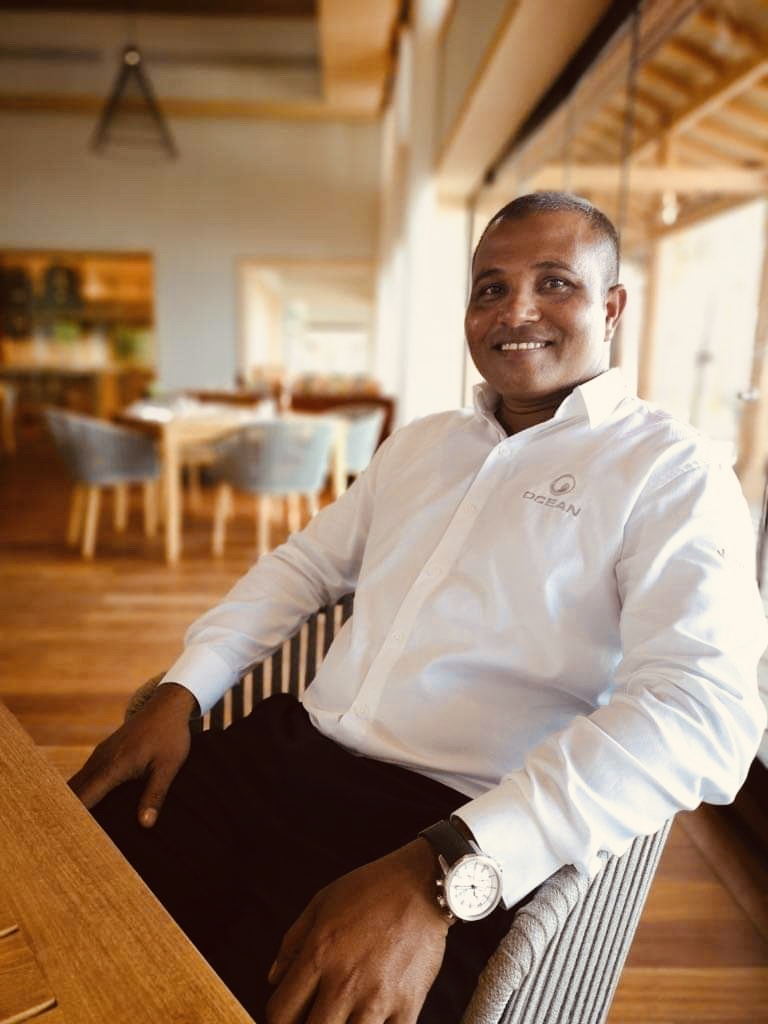 "Foiling sports is fast gaining popularity amongst water sports enthusiasts all over the world. We are delighted to introduce this sport in the Maldives. Besides the LIFT e-Foil, we have also introduced LIFT Surf Foil to cater to surfers looking for an elevated surfing experience, " says Moosa Zahid, a VDWS certified water sports trainer and the Director of Operations & Sales at Ocean Group.
Founded in 1998 by a husband and wife team, Ocean Group is renowned for driving many firsts in the field and remains dedicated to introducing the latest products in the market. The company manages and operates premiere water sports and PADI 5-star dive centres at high end resorts in the Maldives and the region. Ocean Group is also the exclusive distributor for LIFT in the Maldives.
For Media queries, please contact yasmin@oceangroup.mv
For Sales queries, please contact sales@oceangroup.mv