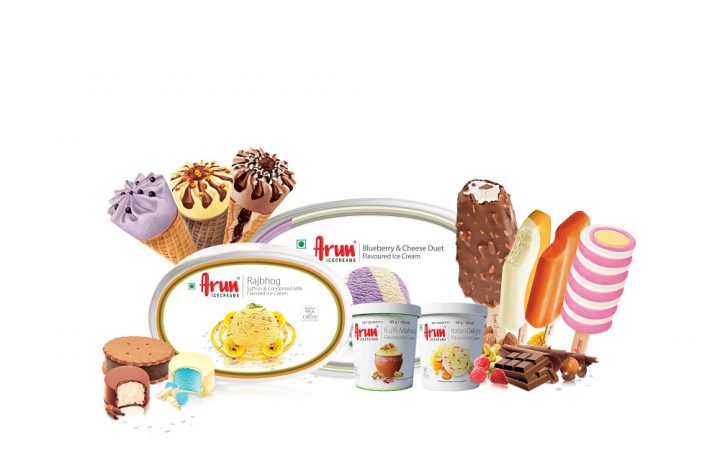 Cosmopolitan Introduces Arun® Icecreams to the Maldives
Cosmopolitan – a leading food and beverages supplier in Maldives, is adding Ice-cream as a new category into their scrupulously selected list of items.
Arun Icecreams is made of milk and cream by the reputed group called Hatsun Agro Product Ltd (HAP) founded in 1970. It's a well-known Indian brand who first introduced its ice cream parlour concept in 1978. Having a capacity of three world class plants with over 200 000 KPD output. The ice-cream is also spread across thirteen states within India along with four countries – Singapore, Seychelles, Brunei and now, Maldives.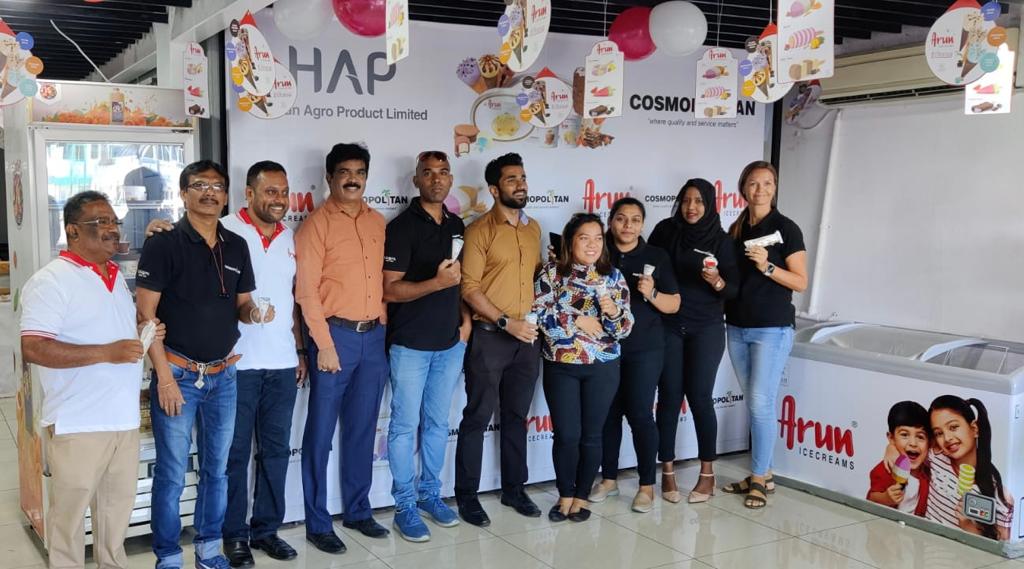 Offering a wide range of ice cream categories such as cups, juice bars, specialties, ice-cream bars, cones, and tubs;  Arun Icecreams are available in various flavours including classical Chocolate, Vanilla and Strawberry and their famous flavours Kulfi Maharaj, Muskmelon and Italian Delight.
Now the ice-cream is available at Cosmopolitan shops in Male' and Hulhumale', online supply and supermarkets, as well as resorts supply.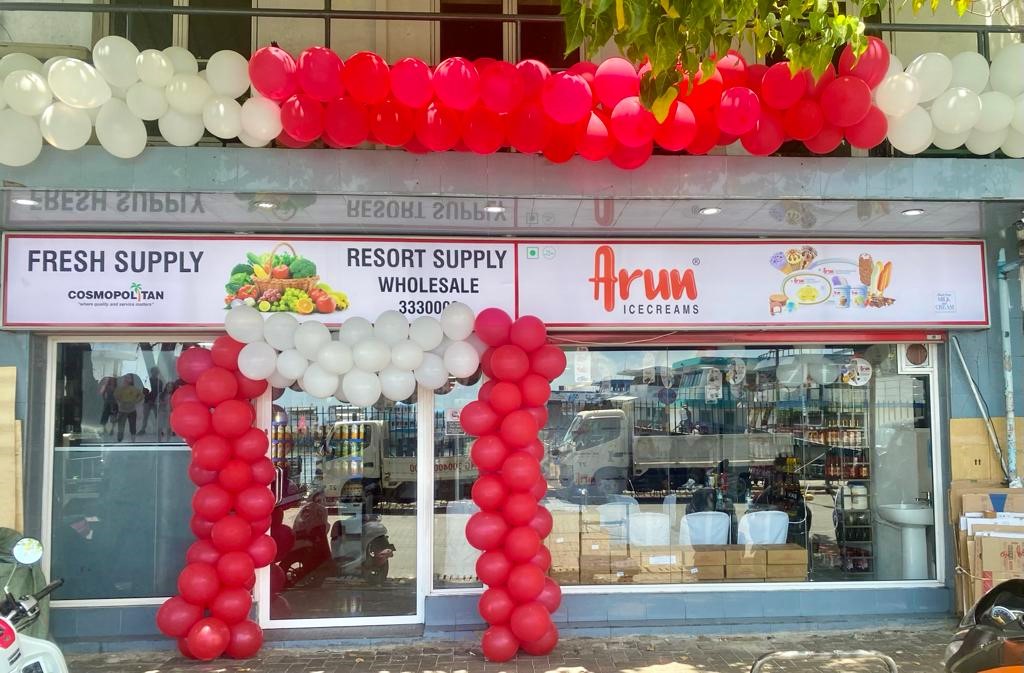 For more information, call 3333003 / Resort supply – 3310477