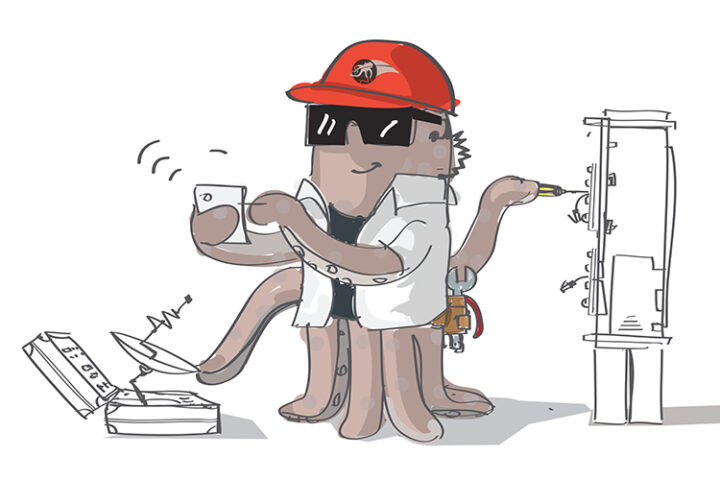 Octopus Systems – Technology solutions to enhance guest experience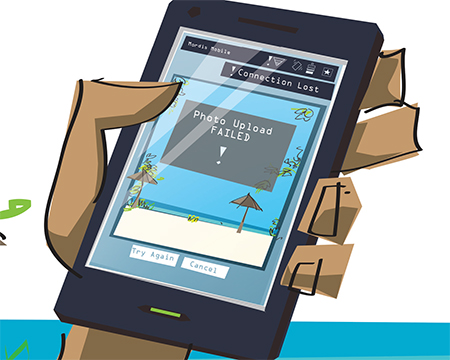 At the present day, technology impacts and assists the growth of almost every industry, and the hospitality industry is no exception. While at the beginning, the major applications were focussed on accounting and automating repetitive and time-consuming tasks, now technology has become a critical competitive weapon for the industry, one that can heavily impact guest experience and satisfaction. Nowadays, guests arrive with phones, tablets, and numerous other devices that allow them to be continuously connected. And for a hospitality establishment to facilitate this connectivity, proper standardized systems need to be in place, both for the present moment and for future workability.
Remnants of the old view of technology as something that's foreign and difficult still persists. But Ibrahim Asneem Adam, Managing Director and Founder of Octopus Systems offer a different perspective. "Technology must not be something alien. Technology must be embraced from a service perspective. Technology must be used for enhancing the overall experience."
Octopus Systems is a technology service provider that is solely focused on the hospitality industry. "Our products and services are focused on improving the services provided to the end customer. For example by making the resort's management more efficient in order to decrease the service time," Asneem explains. According to him, Octopus Systems is not simply a seller of hardware equipment but rather a service provider that builds, connects and integrates complete systems.
"At the initial stage of a property, they (the owners) make a concept design for the whole island. Along with the concept design they also make a product, the thing that they are going to sell. We incorporate technology into that product. That's what we do."
Services provided by Octopus include system design and consultancy, island wide Ethernet, secure managed Wi-Fi, managed internet access, SMATV, IP Telephony, IPTV, and IP VOD & Mobility. Octopus also partners with industry leaders in order to provide the finest technology to suit hospitality environments. Partners include the leading hospitality hardware vendor HP, Cisco, Ruckus Wireless, MITEL, Peplink, Appliansys, Direct Streams, Runtriz, and AXIS.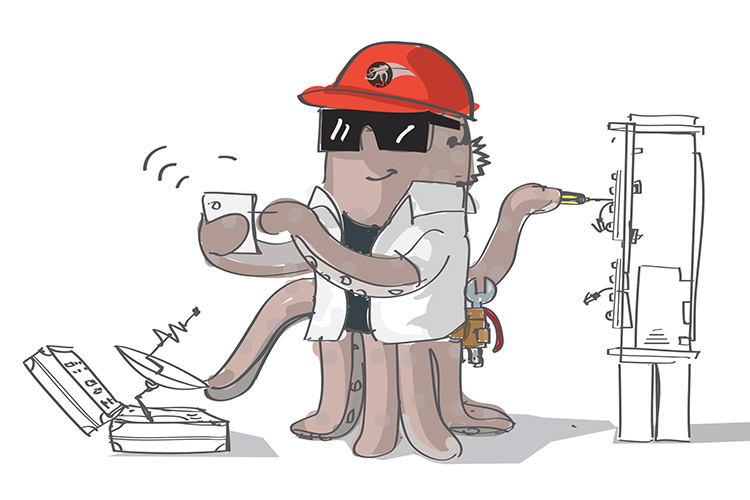 According to Asneem, some resorts in the Maldives receive 30 to 40 technology-related support calls to the IT department per day and Octopus Systems can reduce this number to just 3 IT system-related calls per year for a 100 room resort. Asneem explains how this is achieved. According to him, a lot of service providers focus on increasing margins; systems work on the first day, and when they fail, the focus is then shifted to making more money out of after-sales services. "That's not our philosophy. A system that we design and integrate would run glitch free for its lifetime", says Asneem. "Our systems are very robust. Even if the property is sold to a major brand, the brand would not come and say that the property's systems need to be upgraded."
Octopus Systems has been around for 4 years now. However, according to Asneem, the partners of the company along with himself are bringing in a total of more than 22 years of experience in providing technology solutions to the hospitality industry. In addition to the partners, the company also employs a team that's highly experienced, and according to Asneem, in addition to being an expert, being a perfectionist and being able to deliver on time are essential characteristics of being on board the Octopus team. "We are passionate about hospitality. We are passionate about the quality of our product. We are perfectionists. We deliver on time. We comply with industry standards," says Asneem while describing the working philosophy of Octopus Systems.
Octopus Systems has so far provided technology solutions to around 70 resorts in the Maldives and Asneem explains one of the key projects happening at the moment. "We are currently working on connecting two islands that are to be run as a single property. If looking at the number of room keys that would be one of the biggest luxury resorts in the Maldives. It would also be one of the strongest places in Maldives when it comes to technology."
Octopus Systems' services are not limited to the Maldives. The company has so far done system designs for 2 resorts in the Seychelles and at the moment Octopus Systems is gearing up for a system upgrade project for the Hilton Seychelles Labriz Resort & Spa scheduled to take place this July. According to Asneem, although not with Octopus Systems, he and his partners have been looking after the Hilton Seychelles Labriz Resort & Spa for 7 years now. Additionally, Octopus Systems has also been providing system design services to Myanmar, Nepal and Cambodia during the past 2 and a half years.