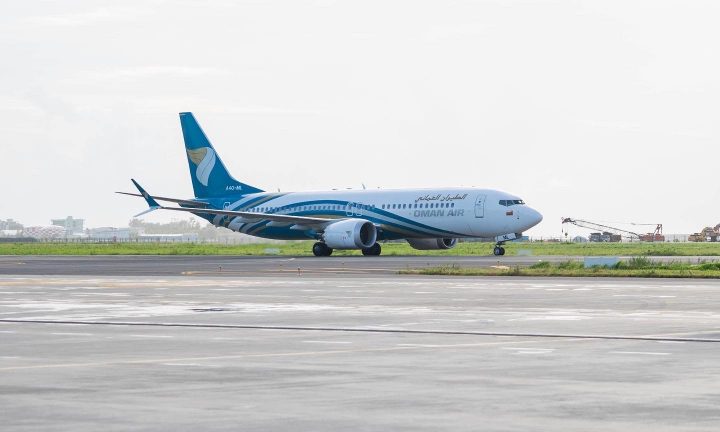 Oman Air resumes Maldives flights with 4 weekly service
Oman Air has announced the resumption of flights between Velana International Airport in Maldives and Muscat International Airport in Oman. With four weekly flights, travellers can now embark on a journey to explore the breathtaking vistas of Oman and create unforgettable memories.
The news has generated excitement among travel enthusiasts, who have been eagerly awaiting the return of Oman Air's services to the Maldives. With this renewed connection, tourists and locals alike can look forward to seamless travel options between the two countries.
Oman, with its rich cultural heritage and diverse landscapes, has long been a favourite among travellers seeking a unique holiday experience. From the stunning coastlines of Muscat to the majestic mountains of Jabal Akhdar, the country offers a wide range of attractions for visitors to explore. Travellers can also immerse themselves in the vibrant markets and taste the delicious local cuisine, making every moment in Oman an unforgettable adventure.
The Maldives, on the other hand, is renowned for its pristine white sandy beaches, crystal-clear turquoise waters, and luxurious resorts. With its abundance of marine life and vibrant coral reefs, it is a haven for snorkelling and diving enthusiasts. The resumption of Oman Air's flights will enable travellers to easily combine the natural wonders of the Maldives with the cultural and historical attractions of Oman.
Oman Air's four weekly flights will provide travellers with flexible options to plan their trips. The airline's modern fleet and top-notch amenities ensure a comfortable and enjoyable journey for passengers. Stringent health and safety measures will also be in place to prioritise the well-being of travellers throughout their travel experience.