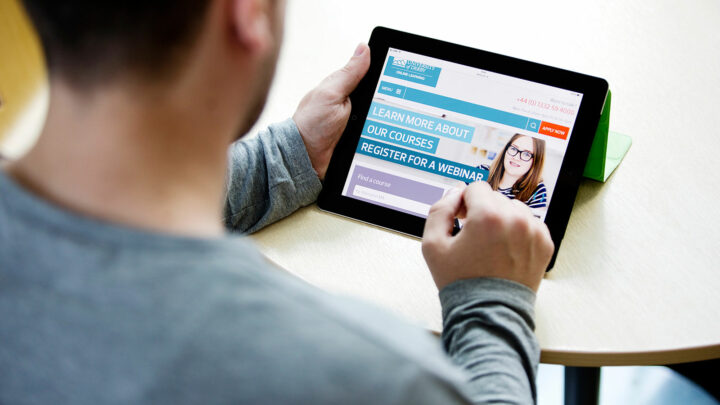 How to use online learning to develop your career in the hospitality industry
While working full-time in the hospitality industry it can be hard to gain the qualifications you need to develop your career further, but the University of Derby Online Learning (UDOL) can offer you the flexibility to do this.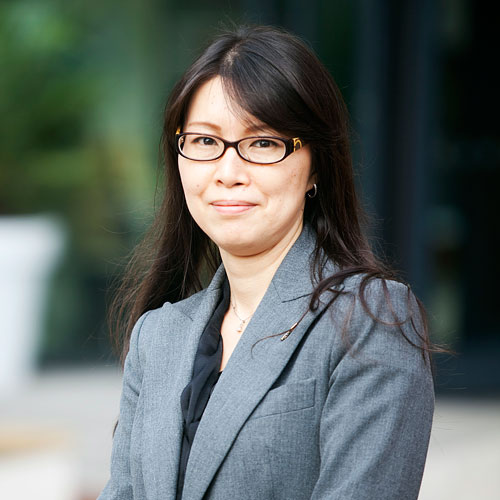 The hospitality sector is renowned for working long hours, so is it feasible to study online in order to develop your career while working full-time?
Absolutely. The hospitality programmes at UDOL don't require attendance at any scheduled classes. There is a specific time frame for students to complete a module and submit assessments, but within that time frame students can study at a time and place to suit them, as long as they have access to the Internet. In fact, some students go through their study materials while commuting to work.
We recognise the 24/7 nature of hospitality jobs as well as students' varied global geographic locations, so we use more asynchronous tools such as discussion forums to help students communicate with tutors and peers, develop academic discussions, share their own professional experience and learn from the experience of others.
What are the challenges facing the sector?
A skills shortage has been identified as a global issue within the hospitality industry. One of the biggest challenges here is that the majority of businesses are small and don't have the resources for training and development that many larger corporates can afford.
In this situation employers may want to send their staff for training or to achieve qualifications delivered at local institutions. However, this is not always feasible due to reasons such as distance or the difficulty in adhering to a fixed study timetable. This is a particular issue in resort destinations, as there may not be many colleges or universities located nearby and in peak seasons it would be very difficult to have day release to attend classes.
What advice would you give to professionals in the sector in order to develop their career?
Keep engaging with CPD (Continuing Professional Development) activities. There are a range of free resources available online that can help you get started with CPD, but the main process is to:
Think about yourself – what are your strengths and weaknesses?
Look around at your external environment – what are the opportunities and threats as you build your career? How much do you know about the sector or job you want to be in? You will need to do some research on these matters.
Identify where you want to be in the short, medium and long term – what do you want to be doing in three years, five years and ten  years? What will you be able to achieve at those points?
Determine how you can get there – what skills do you need to develop? How can you develop those skills? It can be formal or informal.
Implement your plan – you may want to negotiate training or education opportunities with your employer, shadow departmental managers or someone in another department.
Keep a log and review your progress – are you on the right track? Do you need to adjust your plan? What's the next step?
Not all development opportunities are formal. For example, you can attend a local trade show to gain market knowledge and build your professional network or subscribe to industry newsletters to gain knowledge of the current industry trends and affairs.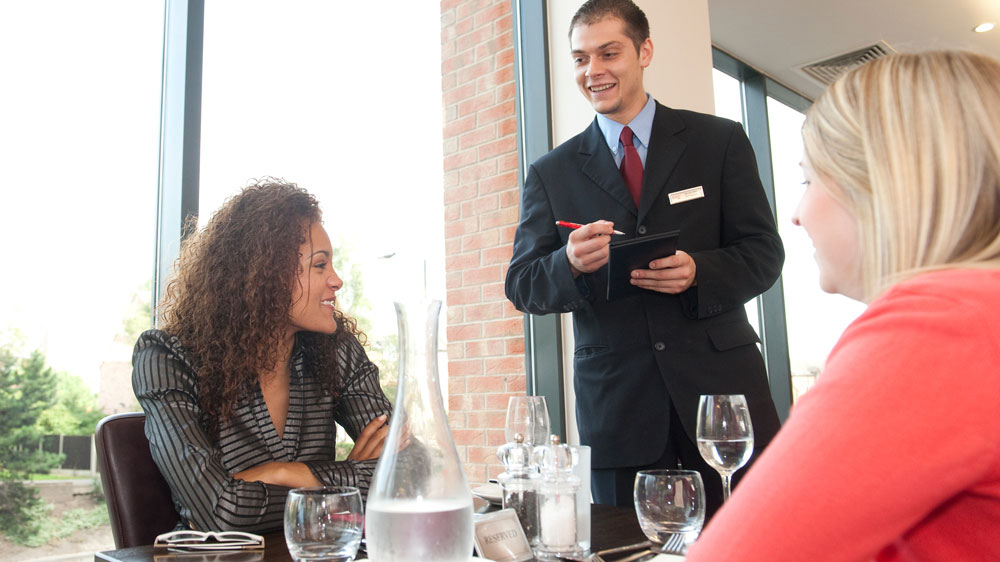 Is it feasible to balance working full-time while studying online?
Certainly, you just have to be able to manage your time. It is essential to get the right balance of work, family, studying and time out in order to juggle everything at once. The majority of our students work full-time but enjoy the flexibility of online learning.
Is it a better option to put work on hold to study and then go back to it?
This is feasible, but if you stop working while studying you cannot implement your learning in a real working environment until you return to work. Also, it may be financially difficult to stop working but still pay for your studies.
What courses does University of Derby Online Learning (UDOL) offer for hospitality professionals to develop their career?
There are various courses available for you to develop your hospitality career at both Bachelors and Masters level, accredited by the Institute of Hospitality in the UK.
Build on your previous qualifications, such as a Higher National Diploma (HND), by achieving a University Advanced Diploma or BA (Hons) in International Hospitality Business Management. Or, if you're looking to demonstrate a higher level of ability and academic knowledge you can study an MA International Hospitality Management.
Studying an accredited UDOL programme also means you'll have free access to the Institute's Educational Membership Scheme. This scheme provides students with free access to a huge variety of learning and development resources including management guides, journals, webinars, monthly newsletters and more.
Studying a hospitality course with UDOL isn't just about achieving your qualification. Throughout your educational journey you'll be supported by our expert academics and a personal online learning advisor. Additionally you'll be provided access to career advisors, an extensive e-library and more, all which can assist with your continued professional development.
Shavaun is studying with UDOL to achieve her BA (Hons) International Hospitality Business Management and has worked in the hospitality industry since 2001. Living in St Lucia, Shavaun is currently a Weddings Manager for Sandals Resorts.
Between working full-time and caring for her nine year old son, Shavaun struggled to find time to further her education and career. Online learning provided her the flexibility to study for a university qualification around her busy schedule.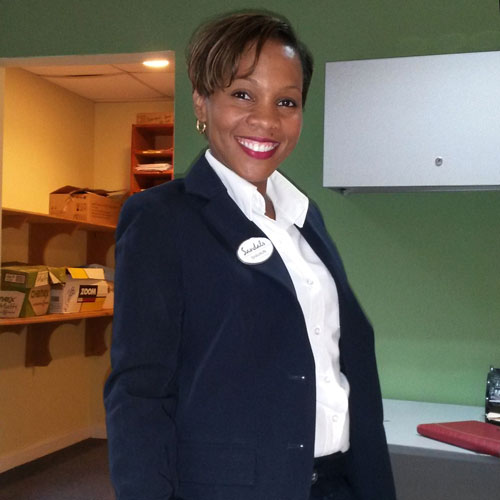 Why did you choose this course?
"I have been working in the hospitality field since 2001 and have excelled within it. In comparison to where I began I have progressed in my career, however I appreciate that if I had possessed higher level qualifications I may have achieved a promotion much faster. Studying for an academic qualification has opened up an avenue to further develop and advance my skills."
How would you describe your online learning experience at UDOL? What did you find particularly beneficial?
"Online learning forces you to take responsibility for self-directed study and requires much more discipline.
I love the projects we are assessed on as they require you to apply your learning far more than exams would and challenge you to do your very best."
What is your most memorable moment of your time with UDOL?
"The leadership module and reflective work. It touched all dimensions of my life, both personal and professional. The work truly changed the way I spoke and engaged with my staff.
It made me want to become a great leader and in turn encourage leadership in my colleagues. I never really appreciated my responsibility towards them before that module. Achieving a first was very encouraging too!"
How has your qualification helped your career?
"The modules I have completed have allowed me to make a much more valuable contribution to my employer and my personal life. My department is now in the lead for most efficient department in the Sandals chain and I was commended at a recent summit as this year's most effective leader.
I work much better with my staff thanks to the leadership module as the reflective work helped me question my ethics and motives. I also speak more confidently because I speak with the authority of the knowledge I have gained."
What advice would you give to anyone considering studying an online course with UDOL?
"It's a great investment in your future. It's no walk in the park, but if you are ready it will change your life.
I would most definitely recommend online learning and truly believe the wealth of knowledge I have obtained far exceeds my peers in a classroom setting."
Describe your experience with UDOL in just one word.
"Profound."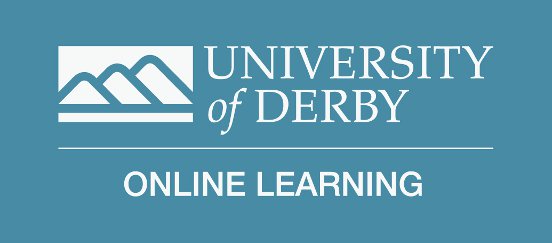 To find out how you could advance your career with an online degree, you can contact UDOL via telephone on +44 (0)1332 594000 or email:
OnlineAdmissions@derby.ac.uk OR for more information and to see their full course list, visit the UDOL website at www.derby.ac.uk/online