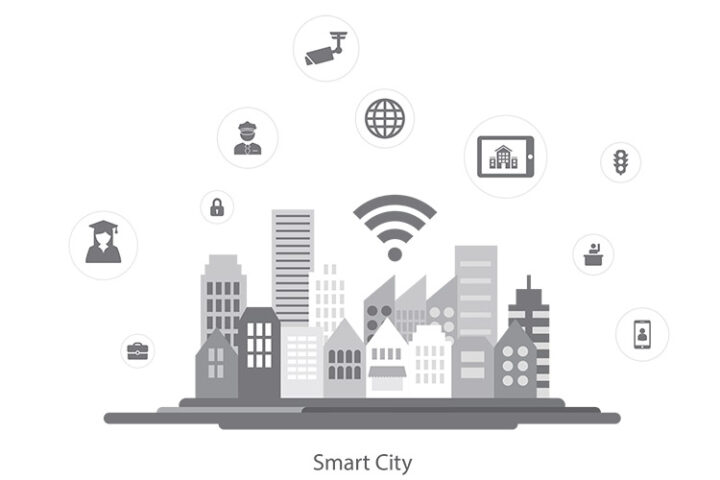 Ooredoo Maldives: New age technology for the new age traveller
Mariyam Athiza Athif
The Indian Ocean's travel destinations are seeing seismic shifts in travel patterns and consumer behaviour. Today's traveller is giving way to tomorrow's new age traveller, and the consumer landscape is shifting from Europe to Asia.
The new age traveller plans, books and travels differently, with altered needs, wants, behaviours and expectations. While today's traveller prefers to go offline at times while travelling, the new age traveller stays online from the moment of booking a hotel to the end of the entire holiday. Additionally, while today's traveller relies on institutions and professional authorities for information, the new age traveller prefers to make decisions based on information provided by friends, family and fellow travellers. The same need for information sharing and connectivity is evident in the rising Asian market as well. Compared to European travellers who prefer to somewhat detach themselves during vacations, Asian travellers love to stay connected throughout the trip.
With these dynamic changes rapidly taking place, it's essential for hospitality establishments to proactively address the shifting consumer needs and recognise the quintessential role of connectivity in providing a memorable experience for the tourists of the new age.
Ooredoo Maldives, the company that completely transformed the technology landscape of the country when it started providing services in 2005, has been for the last 10 years, at the forefront of introducing the latest technologies in the global telecommunication market to the people of the Maldives. Always at the foremost edge of technology, the company has been providing leading edge wireless voice and data services in the country since its inception, and moreover, Ooredoo's services are designed to cater especially to the demands of the perceptive consumers of the modern age.
Ooredoo was the first to introduce 2G EDGE, 3G+ & 4G LTE network to the Maldives, thus playing a key role in revolutionizing the country's mobile data market. The company was also the first to launch innovations such as environmentally friendly Single Radio Access Network, Emergency Credit for prepaid customers, and Reethi Tunes. Additionally, the company was the first to launch phone specific data plans to the country. It was this commitment to driving the local telecommunication market to reach international standards, which has helped Ooredoo achieve the current position it has in the market today.
Ooredoo Maldives is also the first in the nation to achieve certification of the company's LTE network from Apple® in March 2015. In 2014 Ooredoo announced the successful testing of the next generation of mobile technology, LTE Advanced. With LTE- Advanced, the existing network will be able to provide speeds up to an incredible 300Mbps.
Ooredoo is guided by its vision of enriching people's lives and its belief that it can stimulate human growth by leveraging communications to help people achieve their full potential. Being a part of a global telecommunications group with over 100 million customers in 17 countries, the company brings additional value to and transforms the lives of its customers and their communities.
Interview with the CEO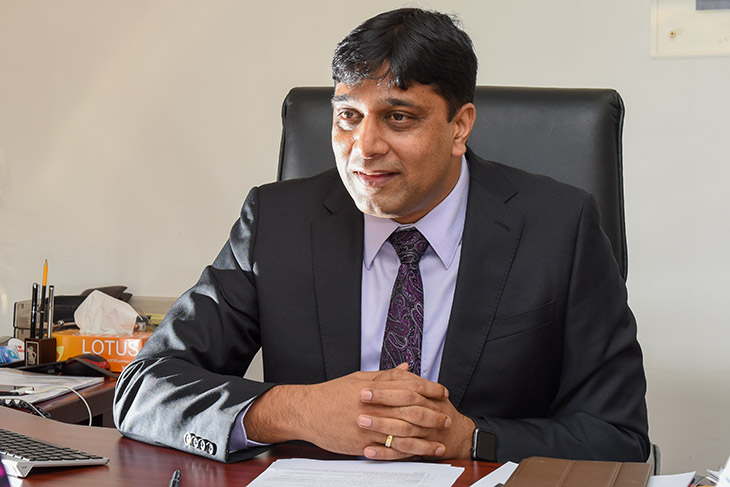 Having celebrated its 10th anniversary in Maldives this August and having recently received the ISP license, the company is now focused on the tourism sector. Hotelier Maldives met with Mr. Vikram Sinha, CEO of Ooredoo Maldives, to talk more about this new focus and the company's experiences during the last 10 years in the country.
As Ooredoo celebrates its 10th anniversary in the Maldives, how has Ooredoo shaped the telecom landscape of the country?
When I look back at 2005 when Ooredoo came in to the Maldives, the monopoly of the telecom space was broken. It was a very good thing for the country. Before 2005, it was very monopolistic which led to extremely high prices and poor quality of service. Since then, we have been continuously working towards driving the Maldives market to reach international standards, and to stimulate human growth by leveraging on our technologies to empower people.
When we look at Maldives, the people here are very tech-savvy. Close to 60% of our customer base have smart phones. This is a great encouragement in bringing them the very latest technologies and innovative services. We were the first to bring 3G to the Maldives, and very quickly afterwards we brought in 4G. Recently we've done an LTE Advanced trial as well. In 2012, we did unlimited voice and at present we are the leader of the data market. This clearly shows that we have been listening closely to our customers, and that we understand that it's a very tech-savvy market.
What are the special products and services that you provide to the tourism sector?
Tourism is a very important sector for the whole economy of the country. We have a tourist package that is available from our airport showroom, which is exclusively tailored for tourists. It has been designed by keeping their needs in mind. Furthermore, Ooredoo has tied up with close to 500 roaming partners, enabling us to provide customers with an exceptional roaming service. We also provide full communication solutions to resorts, including wifi, cable TV, room phones etc. We are focused on providing high standard connectivity to resorts. 99% of the resorts have our network antenna placed there, and that helps the tourists to be connected with their loved ones. The modern traveller wants to be connected and to have a fast data speed that would allow them to share pictures of a special moment instantaneously. I want to highlight this new consumer change, along with how technology is going to play a key role in the future.
What would be your comments on obtaining the ISP license? And how would you say this impacts tourism developments?
Again, it's a very good thing for the country. We've all seen what happened after 2005; what competition does and how competition brings the best out of everyone. While it's good news for the country, it's specifically good news for the resort segment. Now resorts will see significant improvements on service levels and would also see whatever price corrections that would need to happen. We assure you that there will be very positive impacts on tourism industry, as we move towards becoming a full-fledged telecom company, and launch a new range of fixed line services such as the total internet solutions for businesses.
How would you describe Ooredoo's coverage in Maldives? And how do you overcome geographical barriers?
I am very happy to share with you, as this is something that we are very proud of. We have the largest coverage in terms of 3G. As we talk, our 3G network is available to 99% of the population. Our 4G coverage is available for around 40% of the population. We are working on expanding our 4G coverage to wherever it's needed. We have, and will continue to invest in providing the fastest network to communities across the Maldives. Geographical barriers make this challenging. The biggest thing you have to keep in mind is that connecting all the far flung islands is not easy. However, we are committed to delivering whatever the investment that is needed, and we do not compromise on that. For instance, we were the first in South East Asia to introduce Easy Macro technology, which is tailored to improve connectivity across markets like the Maldives.
Being a global brand and having multiple international partnerships, how does Ooredoo add value to the Maldivian life?
Being a global brand is one of the biggest advantages that we have. We being a global brand with operations in 17 countries, and more than 100 million customers, we take advantage of a lot of global partners here. When I say global partners, we have international partners like Leo Messi Foundation and Paris Saint-Germain for football coaching and we also have partners such as Apple, Samsung, Facebook, and Google at a group level. This enables us to do a lot of things for the people of Maldives. Because of our group's associations and partnerships with some of the big brands, we have the opportunity to take advantage of it and make sure that innovative products or advantages are delivered faster.
What are Ooredoo's future plans for Maldives?
Now that we have completed 10 years and just received the ISP license, we will start looking at becoming a complete telecom service provider instead of just being a mobile telecommunications operator. We will be prioritising our focus on resorts; that's one area from where we are getting a lot of requests from already.
We have been getting very specific requests for fixed broadband from places such as Male' and Hulhumale' and therefore we will be launching fixed broadband for some of these markets. We will also be launching the latest solutions such as cloud. So this is where we will work with our group. We have a lot of expertise in markets such as Doha, Musket and Jakarta. So we will leverage on those expertise and roll out these services ourselves.
We have two new innovative products that we are working on right now. One is mobile money. We want to launch a service where money can be transferred from one island to another and we are working with MMA to roll that out. We have recently launched Smart City, committing to connect people with smart solutions to modern day issues such as overpopulation, traffic, security etc., which can enrich their lives. We want to convert Male' and Hulhumale' into Smart Cities. We will build on our expertise in markets such as Doha, Qatar, and Muscat, Oman where Ooredoo has already begun work on establishing smart cities.
All in all, we will continue to support human growth across the Maldivian communities, and ensure world class communication services to our customers.