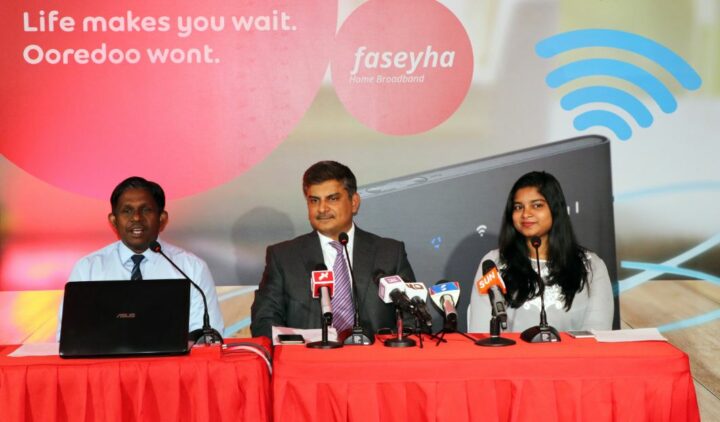 Ooredoo Maldives launches nationwide broadband
Ooredoo has announced the expansion of its broadband network to all corners of the Maldives, with the launch of Faseyha Home Broadband.
"Since receiving our ISP license, our vision has been to ensure that families and businesses across the Maldives have access to high-speed broadband services, and the vast opportunities that come with it," says Najib Khan, CEO of Ooredoo Maldives.
"Today, we are proud to reach another milestone in our Digital Maldives journey, with the launch of our home broadband services, available to all local communities, from wherever they are across the Maldives."
According to Ooredoo Maldives, true to its name, Faseyha Home Broadband is an instantaneous solution to customers who want a fast, convenient and affordable broadband connection. Faseyha Home Broadband can easily be purchased at Ooredoo Experience Centres across the Maldives. This broadband service comes with a pre-setup and pre-activated router that allows a plug and play activation when powered on. The customer can enjoy seamless high-speed internet in a minute.
Faseyha Home Broadband offers speeds up to 10 Mbps and comes with three different packages, suitable for the varying needs of different homes. There will not be any excess charges after the exhaustion of the given data allowance, and customers will be able to continue using broadband internet services at a reduced speed for the entirety of the validity period. Customers also have the option to buy a Faseyha booster for additional data allowances, at the normal speed, says Ooredoo Maldives in a statement.
Ooredoo Maldives provides a wide range of innovative voice and data services tailored to the growing needs of today's consumers and businesses. Guided by its vision of enriching people's lives and its belief that it can stimulate human growth by leveraging communications to help people achieve their full potential, Ooredoo has transformed the telecommunications industry for the people of the Maldives.
For more information about its products and services, please visit ooredoo.mv/business.