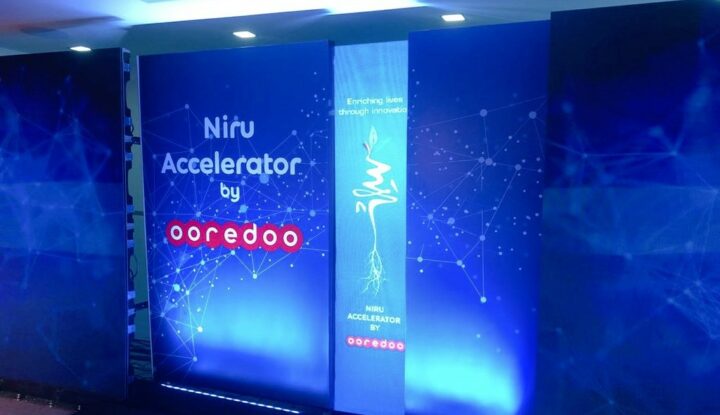 Ooredoo NIRU Accelerator: A limitless platform to up your service!
Do you have a great idea that can further ease the guest experience at a hotel or resort, but lack the knowledge and technical expertise to make it a reality? If the idea relates to developing a smartphone application, then Ooredoo Maldives' newly launched NIRU Accelerator programme is the answer.
The first of its kind learning-based business accelerator programme in the Maldives, the Ooredoo NIRU Accelerator is for innovative startups run by entrepreneurs who are passionately working towards social change, not just in the hospitality sector.
"NIRU Accelerator is a 360-degree programme for new entrepreneurs, especially those more inclined towards ICT development, and offers access to the right resources, seed funding and connecting to great mentors with valuable connections to powerful networks," said Najib Khan, Chief Executive Officer of Ooredoo Maldives.
"Ooredoo's vision is centred on enriching people's lives through its technologies and services.  Digital technologies are changing the way we do business and deliver services, even from the most remote of locations, simply by opening up innovative ideas to the global digital economy."
The applications of ICTs in the hospitality industry are numerous, as many of the services provided to the guests can be streamlined and developed into smartphone applications, create ease and further enhancing the guest experience."Let's look at a large resort, which requires buggies to transport guests inside the island. A smartphone app comes into the picture, similar to the Uber app, where guests can download the designated app for the resort and getting a ride from their villa to the restaurant, or elsewhere, is just a push of a button away," said Najib, explaining a scenario where an app can be utilised to up the services at a resort."Many similar services can be made available through an app; information about the resort and its facilities, booking for services, check-in and check-out, dining orders, special offers and promotions, the applications are numerous. And not just for the guests, but also for managing the staff and their tasks too. So, I think the world is limitless their remote resort is concerned we have to identify a problem area and we can deliver."
NIRU Accelerator provides participants with seed funding, a 12-week long intensive mentor-based learning programme, co-working space, digital tools for building their business and the essential technical support from experts. At the end of the programme, each startup receives the chance to pitch for further investments.
NIRU also connects participants to lifelong partnerships and opportunities even after the end of the accelerator program, making them part of a vibrant community working towards a better world. For more information about the NIRU Accelerator, please visit ooredoo.mv/niru.