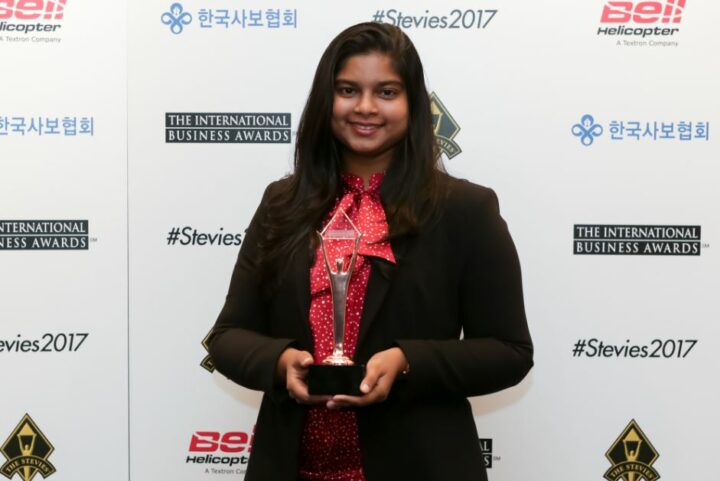 Ooredoo Maldives wins two Stevie International Business Awards
Telecom provider Ooredoo Maldives is the proud winner of two bronze Stevie International Business Awards, for the Most Innovative Company of the Year (up to 2,500 employees) and m-Faisaa for the Best New Product or Service of the Year (Software – Payments Solutions).
"It's an honour for us to be recognized for innovation as a company – something which has been at the very heart of all that we do to fulfil our vision of enriching lives," says Najib Khan, CEO of Ooredoo Maldives, commenting on the awards.
"m-Faisaa is one such innovation to the Maldives, being the nation's very first mobile financial service. We are pleased by its performance so far and are excited to expand on its potential to do even more."
Ooredoo Maldives has shown impressive growth over the past few years, driven by their commitment to enriching lives through digital. The past year alone witnessed the launch of a nationwide wide submarine cable and subsequent upgrade to a 100% 4G+ network, the introduction of globally renowned services such as m-Faisaa, Ooredoo Smart Campus, Ooredoo Business and more recent launches such as Faseyha Broadband, Magey Plan, and Ooredoo Next.
"Kudos to our incredible team who are the true leaders of our innovative growth. Be it introducing new technologies and services to the Maldives, or completing our 4G+ network expansion in just 17 days, the team continues to go the extra mile in order to bring new and life-enriching opportunities to the communities around us," adds Najib.
Since its commitment to the Digital Maldives initiative in 2015, Ooredoo Maldives has moved away from its telecommunications background, towards becoming a fully-fledged ICT company. According to the company, its digital strategy lies in driving socioeconomic growth through innovation and becoming an enabler of health, education, banking and business. The social impact of digital technologies is unprecedented and Ooredoo aims to ensure that communities in the Maldives can fully benefit from the opportunities that it brings.
More than 200 executives worldwide participated on 12 juries to determine the Stevie Award winners from among more than 3,900 nominations submitted by organizations across various industries in over 60 nations, according to Ooredoo Maldives.
Ooredoo Maldives provides a wide range of innovative voice and data services tailored to the growing needs of today's consumers and businesses. Guided by its vision of enriching people's lives and its belief that it can stimulate human growth by leveraging communications to help people achieve their full potential, Ooredoo has transformed the telecommunications industry for the people of the Maldives. To learn more about the services offered by Ooredoo Maldives, please visit ooredoo.mv.