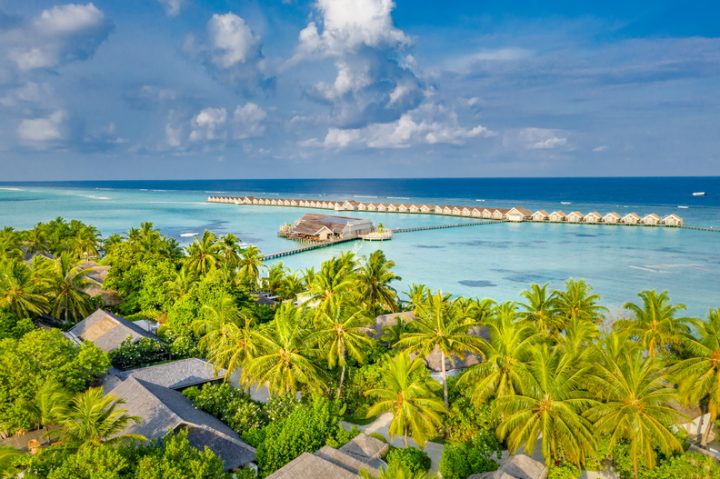 Resort News Weekly Roundup
LUX* South Ari Atoll to Hold Week-long Music Festival
From 28 August to 3 September 2021, LUX* South Ari Atoll's music festival 'As The Sun Goes Down' will feature live performances by seven renowned International DJs — Facundo Mohrr (Argentina), Apache (France), Oriol Calvo (Spain), Gui Defilippi (Brazil), Fischetti & Radice (Brazil), Marcelo Romero (Brazil), Rapha Fernandes (Brazil).
The diverse line-up of DJs brings a distinct beat to the festival, with live performances by the most uncompromising and influential artists in the world. DJ Apache's music represents a fusion of African and ancient civilisations weaned together with ethnic deep house/slow techno. He is part of a new movement called the "Spiritual House". DJ Oriol Calvo is an established artist in the Ibiza music scene and has travelled the five continents, from Singapore to São Paulo, from Cairo to Miami and all over Europe. Meanwhile, DJ Mario Fischetti is one of the most respected House Music DJs in Brazil, considered by many to be an electronic music legend.
Starting Price: USD 1,490 (2 adults) per night and USD 1,050 (1 adult) per night — 7 nights on All-Inclusive basis – including accommodation | seaplane transfer | Green Tax | access fee to all the events
Book here
Soneva Fushi Launches Carbon Neutral Recycling Studio That Transforms Waste into Works of Art
Soneva Fushi has unveiled Makers' Place, a fully carbon-neutral island studio that recycles waste plastic and aluminium into works of art, as well as practical objects and building materials. The studio was built in partnership with artist Alexander James Hamilton, founder of the Distil Ennui Studio™, whose practice spans sculpture, painting, photography, film, lighting and installation.
Makers' Place was built from the ground up by Hamilton and his team, with hand-fabricated machinery and processes tailored to the facility's unique island setting. With major soft drinks brands singled out as some of the world's worst polluters, the studio aims to tackle the huge volumes of discarded plastic bottles and aluminium cans that choke the oceans, are burned in toxic fires or are dumped in landfill sites each year. Within its first three days of operation, the studio processed 15,000 aluminium cans alone, creating a better end life for these once-discarded, unwanted materials, and removing them from the fragile ecosystem.
The studio invites artists and guests to unleash their creativity while engaging with the wider community through the Soneva Namoona initiative, a collaboration between Soneva and its neighbouring islands in the Baa Atoll to eliminate ocean plastics, promote better waste management and create a more sustainable future for the Maldives and beyond.
Fairmont Maldives Launches New Airport Lounge at Velana International Airport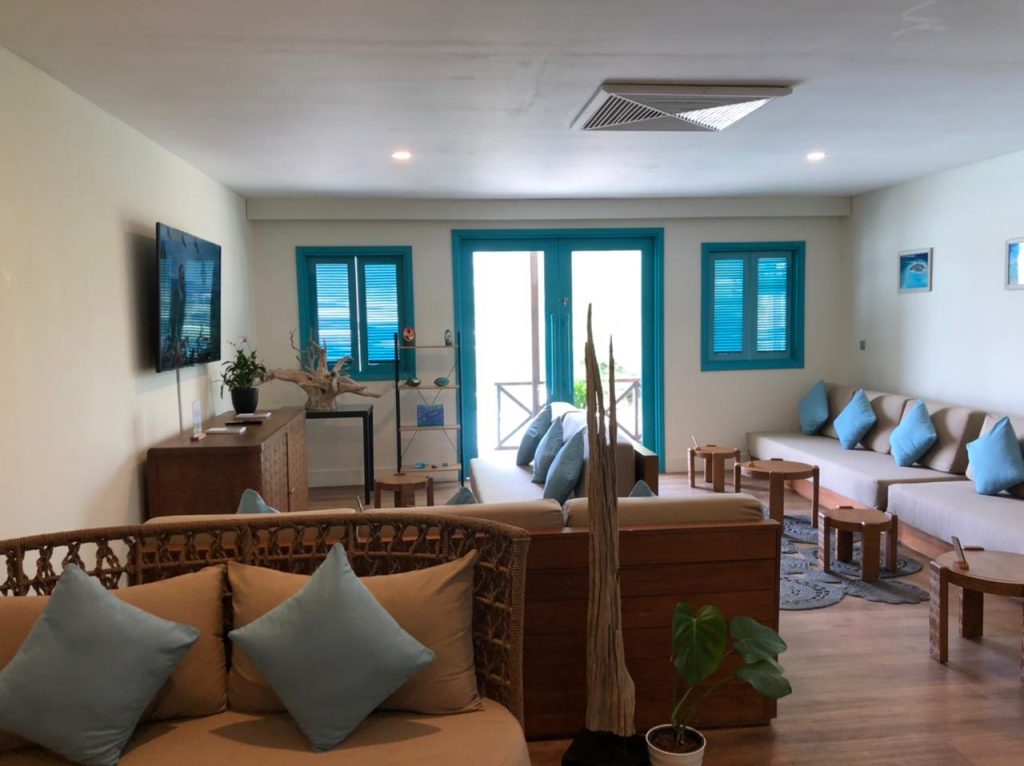 Fairmont Maldives Sirru Fen Fushi reveals its new private Airport Lounge at the Velana International Airport (VIA), dedicated for luxury travellers seeking ultimate privacy and comfort. The new space allows guests to relax undisturbed as they wait for their seaplane transfer to the paradisiac five-star property.
The Fairmont Maldives Airport Lounge boasts a sleek and spacious reception complete with a dedicated information desk, where guests can start planning their island adventure. The helpful staff are on hand to provide guests with all the details surrounding the resort's facilities and activities on offer, as well as book spa treatments or reserve a table at one of the resort's impressive restaurants.
The lounge includes a spacious relaxation area, open-air deck, pantry and double restrooms. Remaining true to its family-friendly ethos, Fairmont Maldives Airport Lounge also features a dedicated Kid's Corner with TV and table games for the littlest guests.
Featured Image: LUX* South Ari Atoll