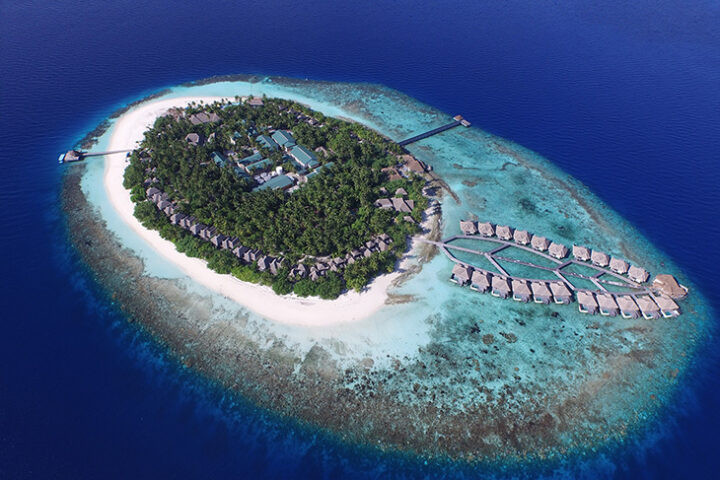 Outrigger Konotta Maldives Resort unveils new exciting offers
Outrigger Konotta Maldives Resort has announced three new exciting developments for holidaymakers: a new mega value-added Family Getaway experience, an improved All-Inclusive (AI) offering, and a new All-Inclusive Plus (AI+) package.
The Family Getaway Experience gives a family of four to six their own private 282 sq. m two-bedroom luxury pool villa with complimentary transfers by flight and speedboat from Velana International Airport (Malé) to the Outrigger in the beautiful south of the Maldives.
"Our Family Getaway and all-inclusive options really allow guests to switch off from their busy lives and rejuvenate surrounded by pristine natural beauty," says John Allanson, the resort's general manager. On-site, parents can fully relax with two hours of babysitting per day offered by the resort.
There are great activities available; kids can enjoy beach games, yoga, meditation, "Little" chef and "Teen" chef lessons, paper arts and craft classes, and designing their own T-shirt, according to the resort. Children eat free in the Blue Salt restaurant on the same meal plan as their parents, while adults have multiple options such as spa treatments, group yoga, cooking classes, the art of barbecuing, scuba diving, paddle boarding or jet skiing.
Activities for the whole family include myriad wonderful options such as swimming across the equator, family picnic on a remote island, snorkelling trips, dolphin quest, semi-submarine excursions, learning about the stars, and a private family movie night, according to a statement by Outrigger Konotta Maldives.
Guests can also join the resort's in-house marine biologist and participate in the island's coral conservation and education activities, part of Outrigger's worldwide OZONE programme, in addition to many of the options are included in the Family Getaway Experience.
The Outrigger in the Maldives has also ramped up its All-Inclusive (AI) offering and created a new All-Inclusive Plus (AI+) special package. Both let couples and families relax without worrying about extras, says the resort.
The enhanced All-Inclusive package now includes breakfast, lunch and dinner at The Deck and Pool Bar, as well as the main Blue Salt international restaurant. It includes a great selection of wines, beers, cocktails, teas and coffees from any outlet from 11 a.m. daily, according to Outrigger Konotta.
With a new and generous meal and activities credit system, guests can experience an array of themed dinners at Driftwood, enjoy Japanese dining in Nala Rah, have private in-villa dining or have a barbecue on the beach.
According to Outrigger Konotta Maldives, the All-Inclusive Plus gives guests the chance to experience freedom; in addition to AI benefits, AI+ members get minibar refills, great discounts on private destination dining, reductions on spa treatments and full enjoyment of the chef's premium dining experiences at The Deck, Blue Salt, Driftwood and Nala Rah (Japanese).
"Families can create their own private luxury world in the azure Indian Ocean at the Outrigger," adds John. "Unmatched luxury is just a step away with our Family Getaway and all-inclusive options." Guests also enjoy exceptional discounts on private yoga and gym sessions and on the sommelier's premium wine selections, according to the resort. For more information, please visit outrigger.com/hotels-resorts/maldives.