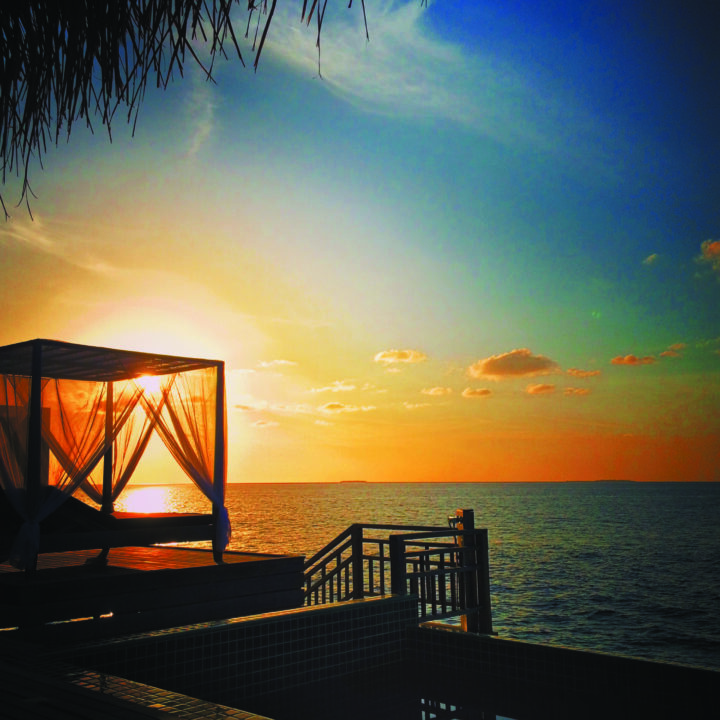 Outrigger Konotta Maldives Resort Celebrates Independence Day
The Outrigger Konotta Maldives Resort celebrated the 51st anniversary of the Maldives' independence on 26 July.
The hosts and the management of the resort got together for a flag raising ceremony and sang the national anthem of the Maldives.
The hotel's chefs baked a special celebratory cake for the hosts to commemorate the day.
The Resort Manager, Elza Artiaga, highlighted how independence heralded a new beginning for the country with the development of the tourism industry. She also expressed her gratitude, on behalf of herself and other expat hosts, for having the chance to work in such a beautiful and pleasant environment.
The private island of Konotta is located 211 miles (340 kilometers) to the south of Malé and conveniently accessible via a 55-minute flight from Malé to Kaadedhdhoo Airport followed by a scenic 30-minute journey on a luxurious private speedboat.
The award winning Outrigger Konotta Maldives Resort offers guests the largest average villa sizes in the Maldives. Comprising 29 Beach Pool Villas, 21 Ocean Pool Villas, two Lagoon Pool Villas and a Presidential Villa, the resort offers a complete sense of privacy and intimate luxury.
Outrigger Enterprises Group is one of the largest and fastest growing privately held leisure lodging, retail and hospitality companies operating in the Asia Pacific, Oceania and Indian Ocean regions.
Guided by more than 69 years of family leadership, Outrigger runs a highly-successful, multi-branded portfolio of hotels, condominiums and vacation resort properties, including Outrigger® Resorts, OHANA Hotels by Outrigger®, Hawaii Vacation Condos by Outrigger®, Embassy Suites®, Holiday Inn®, Best Western®, Wyndham Vacation Ownership® and Hilton Grand VacationsTM. Currently, Outrigger operates and/or has under development 38 properties with approximately 8,000 rooms located in Hawaii (Oahu, Maui, Kauai, Hawaii Island); Guam; Fiji; Thailand; Mauritius; and the Maldives.