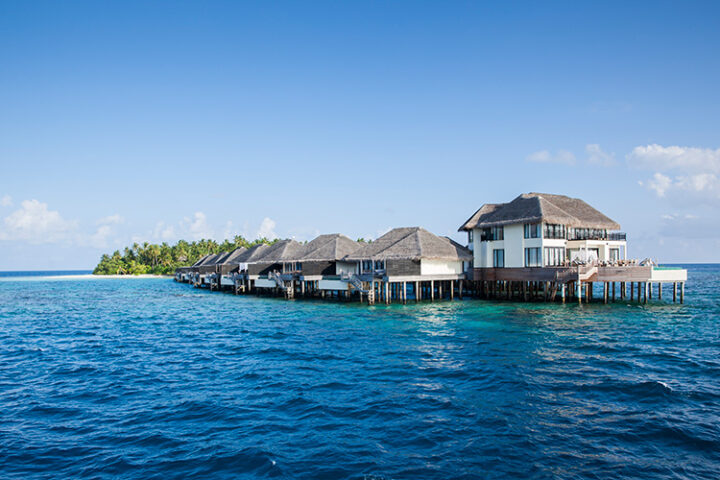 Outrigger Konotta Maldives Resort reveals its Grand Konotta Villa
Outrigger Konotta Maldives Resort this week revealed its 600 square metre (6,400 sqft) Grand Konotta Villa, describing it as "a stunning and inspirational three-bedroom over-water retreat suitable for travellers seeking the ultimate in memorable holiday locations for special occasions or sheer relaxation."
The Grand Konotta Villa is part of the award-winning Outrigger Konotta Maldives Resort, which opened in August. The Villa is almost a resort within a resort. Guests can arrive by luxury speed boat at the Villa's own private launch. Jet skis, speed boats, motorized and non-motorized water sport vessels can all be accessed straight from the villa's private access steps.
Sleeping arrangements comprise a 65 sqm (700 sq ft) master bedroom with en suite five-fixture bathroom and a 24 sqm (258 sq ft) balcony with 180-degree ocean views. There are also two 56 sqm (602 sq ft) guest bedrooms and panoramic sunset views. All rooms feature natural stone finishes and walk-in cupboards.
The Villa has been designed for private dining and entertainment parties. It has a large kitchen and pantry, 24-hr butler service, and Outrigger chefs available to cook on demand. A huge 125 sqm (1,345 sq ft) sun deck features a 30 sqm (322 sq ft) pool.
Indoors, the two-story Villa reflects ocean colours with nautically themed art and decorative pieces, natural stone finishes, polished timber floors, clean white walls and a two-story void entry space with vertical circulation.
"Our beautiful Grand Konotta Villa with its inspirational seascapes helps our guests live their Maldivian holiday dream to the full," says General Manager Pascal Billon. "The Villa is the ultimate relaxing experience with a uniquely Maldivian sense of place."
Although only officially available since 14 December, the Grand Konotta Villa has already been fully booked for 21 days from 19 December to 9 January 2016, announced the press release.
Early in the New Year Outrigger Resorts will announce a range of signature villa and suites across all its iconic beachfront properties from the Indian Ocean through Asia to the Pacific.
For queries about the Grand Konotta Villa email: reservation.konotta@outrigger.mv. Tel: +960 684 7771.