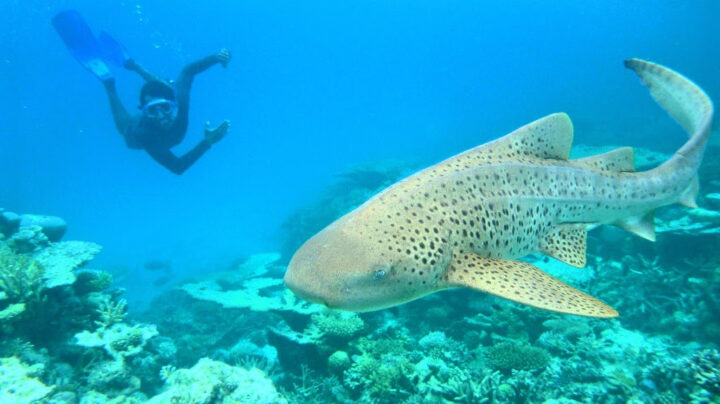 Park Hyatt Hadahaa offers marine aficionados dive package into Southern Maldives
Park Hyatt Maldives Hadahaa has introduced the Dive & Explore Huvadhoo Atoll Maldives package offering guests the opportunity to explore the unbelievable marine biodiversity of one of the most conserved atolls in the Maldives, Huvadhoo Atoll, from a unique viewpoint. Guests booking the Dive & Explore Huvadhoo Atoll Maldives package will be offered the opportunity to visit over 30 dive sites located in untouched environments, away from crowds, according to Park Hyatt Maldives Hadahaa.
As a part of the four-night package, an experienced and inspiring PADI dive team will be providing an orientation dive – a flawless method for novice divers to gain experience underwater. The package enables the diver to pursue unlimited unguided house reef dives with certification and own diving gear.
A complimentary dive luggage allowance is also provided for domestic flights taken to reach the airport.  In addition to the facilities included in the four-night package, the six-night and above stay include five dives per person, which offers the opportunity to expand diving horizons under the care of attentive instructors.
Park Hyatt Hadahaa is located in one of the deepest natural atolls in the world, Huvadhoo Atoll, and with only seven Maldives resorts, guests are spoilt with some of the best diving in the Maldives.  The Huvadhoo Atoll is known for beautiful channels full of life. Hammerheads and silky sharks live around this dive resort and whale sharks may be seen in this area at night.
The booking window for the dive package which is open from February 28, 2018, onwards offers a stay period between March 1 and December 15, 2018. For more information about the Dive & Explore Huvadhoo Atoll Maldives package please visit: maldiveshadahaa.park.hyatt.com.