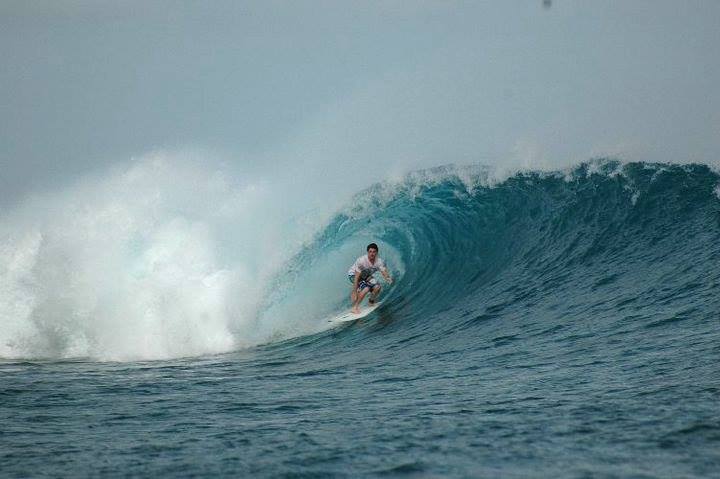 Pete Murray to perform at Kandooma Resort
Australian multi-platinum-selling artist Pete Murray will be performing at the Holiday Inn Kandooma Resort in June.
Murray is the featured artist at the 'Surf Music in Paradise' series organised by The Perfect Wave travel group, which kicked off the concept last year with two exclusive shows with Donovan Frankenreiter.
The shows are presented in collaboration with The Music and Swellnet.
The singer-songwriter's three intimate twilight shows are scheduled from June 20 to 27 at the Sunset Bar in Kandooma Resort.
Murray's debut album, Feeler, sold 450,000 copies in Australia and earned him 12 ARIA Award nominations.
"I will be doing three acoustic shows for everyone over there and surfing through the day, drinks at sunset – it's going to be fantastic," said Murray in a YouTube message to fans.
The resort offers access to the Kandooma Right surf point and six other nearby breaks as well as unlimited access to surf transfers at scheduled times and expert advice from experienced surf guides.
The Holiday Inn Kandooma Resort is located 35km south of the capital Male' and is accessible via a 40-minute speedboat ride. The resort features 160 villas in four different styles – beach and garden, beach house, family, and overwater – and offers a range of activities from water sports and diving to sunset cruises and excursions to the capital.
The Perfect Travel Group meanwhile launched operations in the Maldives in 2009 in partnership with long-time operator Brian James and Core Travel. The group conducted the first surf camp in the country as well as resort surf programmes and currently operates four full-time charter boats.