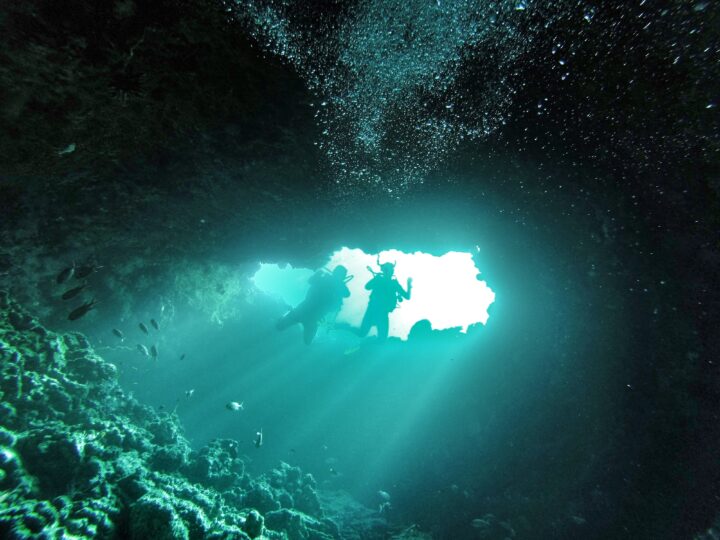 Pledge for Conservation
Thirty resorts from ten atolls have pledged to designate areas of their islands as biosphere reserves. Celebrating this year's World Tourism Day, 26 resorts signed a pact at the Tourism Industry Forum organised by the Ministry of Tourism on September 27.
The resorts who signed the pact include; Adaaran Select Meedhupparu, Angsana Ihuru, Angsana Velavaru, Atmosphere Kanifushi, Bandos Maldives, Banyan Tree Maldives Vabbinfaru, Biyadhoo Island Resort, Cinnamon Dhonveli Maldives, Fihalhohi Island Resort, Fun Island Resort & Spa, Holiday Inn Resort Kandooma Maldives, Kuramathi Tourist Resort, Paradise Island Resort, Park Hyatt Maldives Hadaha, Reethi Beach Resort, Royal Island Resort, Six Senses Laamu, Soneva Fushi, Soneva Jani, Sun Island Resort & Spa, Taj Exotica Resort and Spa, and Vivanta by Taj Coral Reef.
Additionally, Amilla Fushi, Finolhu Baa Atoll Maldives, Jumeirah Vittaveli, Huravalhi Island Resort, Komandoo Maldives Island Resort, Kuredu Island Resort, Meeru Island Resort, Veligandu Island Resort and Vilamendhoo Island Resort are also to sign the agreement.
Under the pact, a specified area of the resort's coral reef must be maintained and conserved without altering any of its natural environment. Resorts have the option of choosing the extent of protection under seven categories, pre-determined by the Maldivian Government.
These seven categories have varying limitations on how much a resort is allowed to change the natural environment of the reef. Research and conservation of the allocated coral reef area will be undertaken by the Ministry of Environment and the International Union for Conservation of Nature (IUCN).
"We in the Maldives have managed to establish and brand Baa Atoll as a UNESCO biosphere reserve through engagement of the local communities consistently over many years. We strongly believe that biosphere reserves enhance sustainable resource management in atoll environments," the Ministry of Environment and Energy told Hotelier Maldives. "Baa atoll biosphere reserve is an example of multi stakeholder engagements in coral reef resources use. It has become an acceptable form of management for localized fisheries and tourism in atoll communities."
Speaking to Hotelier Maldives, Gabriel Grimsditch, Acting Chief Technical Officer of the USAID-funded IUCN Project Regenerate who will provide technical expertise for developing and designing the concept, as well as to build capacity to implement it, noted that "resorts that form part of the Biosphere Reserve can gain economic advantage because they can use the Biosphere brand to market themselves to an environmentally-aware clientele." He added that tourists are increasingly interested in the environmental impact of their holidays, and often prefer to stay in places that are known to have good environmental practices.
"If resorts declare their reefs to be part of the Biosphere Reserve and the resorts start implementing better environmental practices; it means that they will have healthier reefs that provide valuable ecosystem services. Healthy, vibrant and bio-diverse coral reefs often mean happier divers and snorkelers; but they also mean better coastal protection and a refuge for commercially important fish species, which can then have positive spill-over effects on neighbouring reefs too."
Grimsditch also noted that environmental sustainability is synonymous with business sustainability in the Maldives, as this is a country where the main businesses, tourism and fisheries, depend on healthy ecosystems. "By improving environmental management of coral reefs and by keeping them healthy and alive, we can ensure a sustainable future for the Maldives in the face of climate change and we can allow future generations to enjoy the beautiful environment that the Maldives has been blessed with," he added.Why Pledge for conservation?
The Maldivian coral reefs are the 7th most extensive and the 5th most diverse reef ecosystems in the world. They are home to 250 species of coral, teeming with over 1,000 species of fish, including iconic mega-fauna such as whale sharks and manta rays, as well as large populations of marine turtles, seabirds, whales and dolphins.
An economic case for valuing biodiversity conservation conducted by the Ministry of Housing, Transport and Environment (2009), determined that the biodiversity of atoll ecosystems underpins 71% of national employment, 89% of GDP and 98% of exports. Despite the importance of ecosystems in the economy, and their declining status, adequate action have not been taken towards maintaining and strengthening these biological resources for the future.
Fulfilment of this international pledge demonstrates integrity of Maldives, and puts Maldives in the international frontline for environmental conservation.
Among the first 30 resorts to sign the pact is Banyan Tree Vabbinfaru, who is a pioneering property in eco-tourism. Highlighting why the resort and its sister properties took on the pledge, Area General Manager Srikant Peri noted that, "The operating philosophy of Banyan Tree Hotels and Resorts is rooted in striving for sustainability, continuously enhancing both the physical and human environment in which we operate. Declaring the coral reefs of the three resorts we operate, namely Banyan Tree Vabbinfaru, Angsana Ihuru and Angsana Velavaru is, for us another step in this direction."
The resorts already have an extensive coral reef management program under leadership of Dr. Steven Newman, Ph.D., noted that it has formed a "Green Team" at their resorts over the past one year, which comprises of associates, who are engaged in activities related to coral reef monitoring and restoration.
Peri added that, "We continue to engage our guests through our "Citizen Science Program" whereby guests receive value add benefits for participating in our monitoring and restoration activities. These engagements are enhanced by a team of six marine biology interns from Newcastle University and Singapore Technical University."
The resorts who signed the pact stretch from Noonu Atoll, Dhaalu Atoll, Kaafu Atoll, Baa Atoll, Lhaviyani Atoll, Alif Alif and Alif Dhaalu Atolls, Laamu Atoll down to Gaafu Alif Atoll. On 28th June 2011, the whole of Baa Atoll was declared as a UNESCO Biosphere Reserve and currently runs Conservation, Learning and Research, and Livelihoods and Sustainable Development Programmes within the Reserve.
Down South in one of the most untouched marine ecosystems in Maldives, Six Senses Laamu is also among the resorts who is onboard the pledge. Speaking to Hotelier Maldives, General Manager  Marteyne van Well noted that the Maldives relies almost entirely on its physical and natural environment as its sole competitive advantage adding  Tourism, at the level experienced today, has a true impact on both the natural and local environment and this is creating new challenges for environmental conservation.
She said that the finite nature of coastal and marine resources cannot be underestimated and if we do not better manage and evolve current practices, further improve our current standards and continue to establish, share and implement nationally accepted (and respected) codes of conduct, we risk having the very aspects which bring value to the resorts, the tourism industry and the Maldives economy, become its downfall.
"Biosphere Reserve can, and should, respond to the widespread and increasing conservation concern for our coastal ecosystems. We see a great benefit to being able to promote solutions reconciling the conservation of biodiversity with its sustainable use and see the Biosphere Reserve as a major contribution to the rational use and conservation of these most threatened and most precious areas of Planet Earth. By integrating environmental and marine biodiversity considerations into all aspects of resort operations, we not only ensure the conservation of these ecosystems and the continuous draw of guests to our unique destination Maldives, but also the long-term financial success of our resorts," she said.
On board the pledge are not only currently operational properties. Soneva Jani, which is set to open its doors for guest by the end of 2016, also signed the pledge prior to its opening, signing the pledge to remain at the forefront of marine conservation.
Speaking to Hotelier Maldives, Olivia Richli, Pre-opening and General Manager at Soneva Jani noted that, "We are privileged to call the Maldives our home and to be a part of the world's 7th largest coral reef system. We hope that by joining our neighbours and implementing the 'biosphere reserve plan' of core areas, buffer zones and transition areas, we can ensure that biodiversity and development are balanced sustainably in areas of significant value. At Soneva Jani, every one of our hosts is looking forward to becoming an ambassador of conservation and ensuring their personal actions and their team's actions are aimed at protecting this fragile and precious environment.'