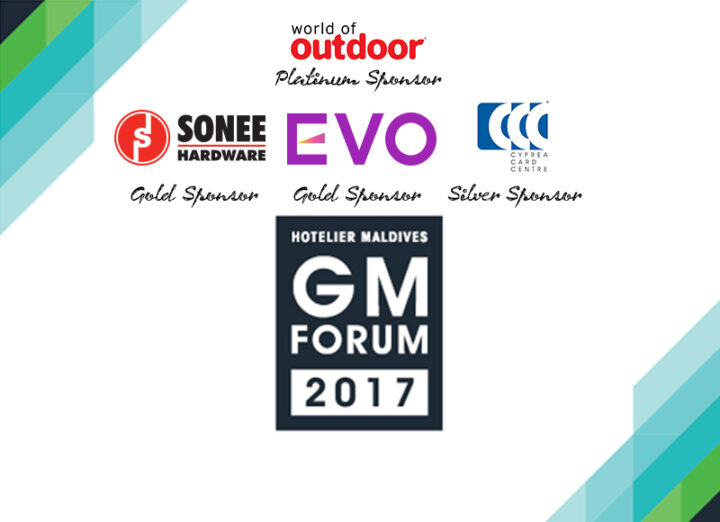 World of Outdoor signs as Platinum Sponsor of GM Forum 2017
World of Outdoor has signed as the Platinum Sponsor of Hotelier Maldives GM Forum 2017. World of Outdoor – based in Sri Lanka – is one of the leading brands providing state-of-the-art outdoor and indoor furniture products and solutions in Sri Lanka and other regional markets.
The GM Forum – now into its second year – is a gathering of general managers and other industry stakeholders to discuss various pertinent issues. GM Forum 2017 would be held on April 19, at Hulhulé Island Hotel.
Speaking to Hotelier Maldives, M. I. Mohamed – Assistant Manager, International Business Development at World of Outdoor expressed that this was a great opportunity, especially since it is a major supplier of outdoor furniture; beach umbrellas and sun loungers catering  to some of the existing and newest hotels, resorts, guest houses, villas and residences in Sri Lanka, the Maldives and Seychelles.
"World of Outdoor takes immense pleasure in sponsoring this significant GM Forum which will help the resort general managers to discuss and share the optimum solutions for their operational and resort requirements," he said.
The forum, which focuses on knowledge sharing and adopting the best practices prevalent in the industry, aims to raise the levels of hospitality even further. Amidst the rapidly evolving dynamics of hospitality, it provides a platform to understand such changes, allowing hoteliers to enhance their ability to respond quickly and make strategic and proactive adjustments to a changing market and operational environment.
Evo Home and Sonee Hardware have already partnered as Gold Sponsors of the event, while the forum has also confirmed Cyprea Card Centre as a Silver Sponsor. Sponsorship packages ranging from platinum to silver provides sponsors enhanced branding opportunities along with editorial support on all Hotelier Maldives platforms including print, online and social platforms, in addition to the face-to-face networking opportunities.
GM Forum 2016 – held May 25, 2016 – saw the attendance of over 100 delegates; comprising of general managers, hotel owners, operators, suppliers and other businesses operating in the hotel industry. The forum seeks to play a key role in shaping the future of the Maldivian hospitality sector.
For general inquiries and sponsorship requests, please contact Abdulla Navaal on navaal@167.172.155.58 or mobile +960 791 0868.