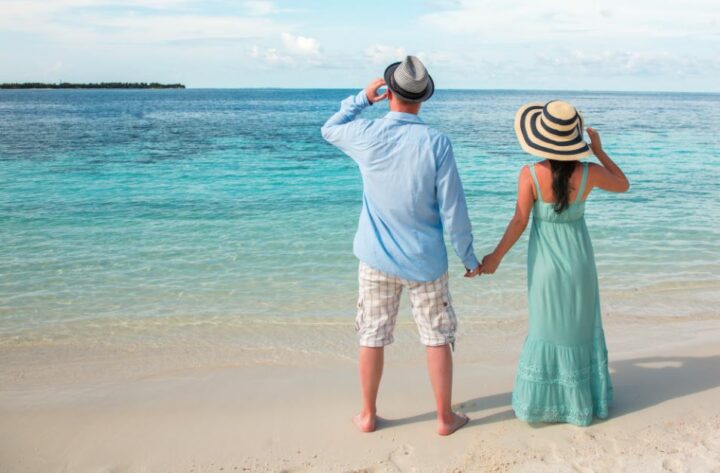 Tourism industry registers 9% growth in 2017
Growth of Maldivian tourism sector has attained a four-year pinnacle in 2017, with a total receipt of US$2.7 billion, a 9% annual growth. This marks a turnaround from the negative growth recorded in the industry in the past two years, according to numbers released by the Maldives Monetary Authority (MMA).
The positive growth was attributed to the promotional activities by the industry, favourable economic conditions in the source markets, lower global airfares in recent years due to lower global oil prices and a slight increase in flight movement by international careers. The quick pace of growth was ascribed to the increased arrivals from the European markets which gained momentum in 2016.
Although the major numbers are from the large European source markets in this regard, the smaller European source markets also showed similar positive growth. In addition, Asia and the Pacific Region also showed similar positive growth despite the decline in arrivals from the Chinese market – the largest source market for arrivals in the region.
The sector's growth mirrors with the tourist arrivals which also reached its highest in four years with an 8% increase from 2016.  The arrivals surpassed one million by October 2017 reaching 1.4 million by the end of the year. The arrival trends of 2017 for Maldives were in line with that of international tourism trends. International tourist arrivals reached a seven-year high of 7% totalling US$1.3 billion in 2017.
Other key indicators of the industry also showed positive growth. Bed nights increased to 11% from the 6% registered in the previous year. The total duration of guest stay also increased slightly from 6.0 days in 2016 to 6.2 days in 2017. With the increased arrivals, the supply and capacity of the industry also registered growth.
Total number of resorts reached 135 with addition of nine newly opened resorts in 2017. There were 458 registered guesthouses, ten hotels and 133 Safari vessels by the end of year. These figures clearly show a prosperous year for the industry that continues to expand in terms of capacity year to year while tourism arrivals show fluctuations with world economic conditions.
Tourism Receipts, 2014–2017 (millions of US dollars)