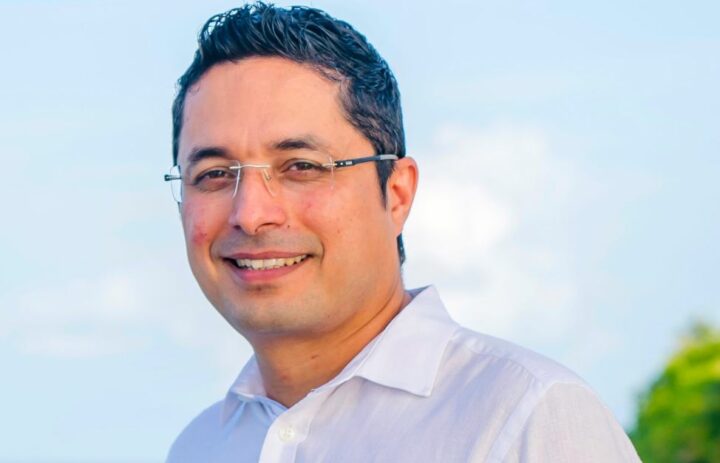 Pravin Kumar appointed General Manager of Park Hyatt Maldives Hadahaa
Pravin Kumar has been appointed as the new General Manager of Park Hyatt Maldives Hadahaa. The new GM was promoted from his previous role of Director of Operations at the Award-winning eco-luxury hotel, so is well-known among the staff and brings a wealth of experience and knowledge to the role.
Pravin has great aspirations and aims to continue improving on the hard work of previous General Manager, Mariano Silvestri, according to Park Hyatt Maldives Hadahaa. With experience working in a range of hotels and resorts worldwide, including Starwood Hotels in Dubai, the Grand Hyatt Mumbai in India, and the Grand Mauritian in Mauritius, Pravin is looking forward to taking up the challenge, adds the resort.
''It is with great delight that I take on the role of General Manager of Park Hyatt Maldives Hadahaa," says Pravin.
"I'm looking forward to providing a sense of continuity, leading on from my previous role as Director of Operations of this incredible island property, and sustaining our spirit of innovation and environmental preservation."
Park Hyatt Maldives Hadahaa features 50 spacious villas either perched over the water with seeing ocean vistas or nestled within native vegetation ensuring tranquillity. The Resort is also host to many private dining experiences inspired by the islands' natural surroundings.
"I am extremely proud to lead a team of such wonderful and dedicated colleagues and to continue my journey with a company that cares for its people,'' adds Pravin.
The Park Hyatt team looks forward to seeing Pravin rise to the challenge of the new job and improve a hotel that already appears a perfect haven to the many who visit each year, says Park Hyatt Maldives Hadahaa in a statement.