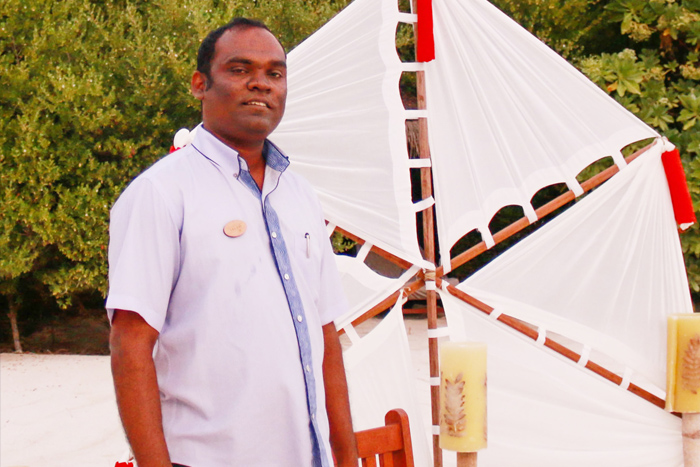 Profile: Abdul Salah Hassan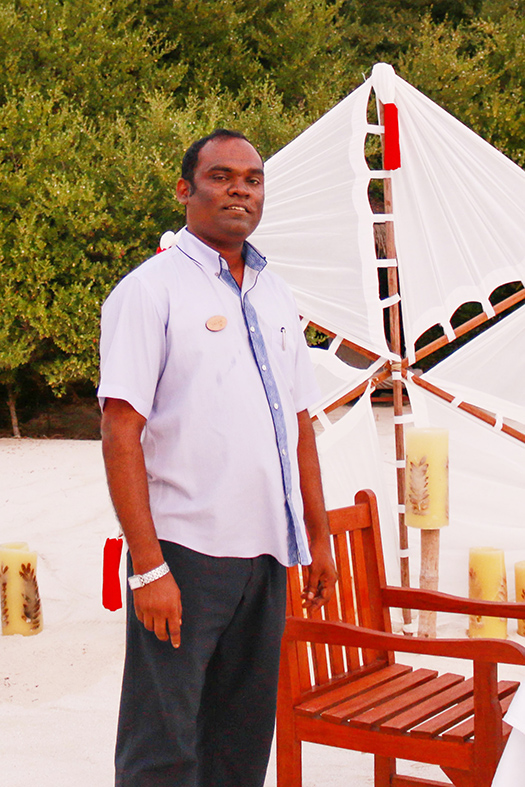 Abdul Salah Hassan, is an outstanding, passionate Maldivian who has spent the last 16 years working for the Luxury Hospitality industry in Maldives. Salah was born at Seenu Maradhoo to a big family and was raised by a strong mother along with 13 other siblings.
"Growing-up, we had a difficult life. My mother practically had to raise all of us as my father was retired and in his 90's even when I was a child. We had a difficult childhood as in the 80's Addu atoll didn't have much opportunities…" Salah explained.
He described himself as an energetic, hyper active and naughty child.
At the age of 12 years, Salah moved to Male' since basic educational facilities were not available at his home town. He completed his standard examinations of London Chamber of Commerce and Industries (LCCI) and Oxford London GCSE O/Level. Back in the early 90's, Maldives did not have much university graduates and the chances of obtaining a scholarship was less. Only young adults who belonged to rich families had the opportunity to study further since they have to be sent abroad.
However Salah ended up studying up to 12th Grade and later began studying Business Management with the University of Wollongong, Australia. However, due to unfortunate circumstances he was not able to complete the course.
At the age of 19, Salah was working as a Trainee Journalist for the famous local newspaper Haveeru. He was fond of writing political articles, specially focusing on decentralization and lack of facilities for the people segregated in the Islands. He was a young, strong writer with a passion for his people. However it was the time when Maldives did not grant much "freedom of expression". As a result of his writings, Salah was detained for 5 years. According to Salah, his dream was to pursue Political Science at that time as he truly believed in fighting for the rights of his people.
Even though Salah did not plan a career in the Hospitality Industry, today he stands as the proud Assistant F&B Manager working at the World Renowned Hotel Group of Taj – Taj Exotica Resort & Spa Maldives.
At the age of 23, Salah and his wife were expecting, which forced him to find a job. He did not have much choice, but to join a resort since it provided a good income. He wasn't trained and knew nothing about the field. Salah first applied to work at the Accounts department of Four Seasons Kuda Huraa, however  Gen Mckenzie, their HR Director and Murlidhar Rao, their Assistant Director of Food & Beverage offered him to work as a waiting staff and convinced Salah of a future within the industry. He then decided to take the opportunity and ended falling in love with this profession.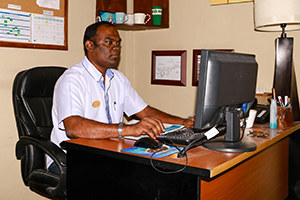 By nature Salah is a very keen and hardworking character, which is the main secret behind his successful career. He worked at Four Seasons Kuda Huraa as a waiter and within few months he was promoted as a restaurant captain. "Even though I was new to the F&B area, I was a fast learner, I still believe in self development. Within a short period of time, I grasped everything I can from my Manager, who was helpful, which resulted in a good promotion".
After Four Seasons, Salah worked for the One & Only Reethi Rah as an Assistant Restaurant Manager for the Main Restaurant and later was promoted as the Restaurant Manager for their Japanese Restaurant. "They gave me an opportunity to complete a Cross-Training at Kurumaya Hotels, Tokyo, Japan. Which was an eye opener".When he left One & Only Reethi Rah, he was holding the position of Senior Manager- Reethi Operations.
In June 2009, Salah joined Taj Exotica for the first time, "Mr. Girish Sehgal, who was then the General Manager of the resort guided me towards my current career. He believed in me and gave me the opportunity to develop. I could not have done this without him". At that time, he was working as the Restaurant Manager for 24 Degrees, an A'la carte luxury dining restaurant.
Salah believes that it is Murlidhar Rao and his wife Gen Mckenzie from Four Seasons Kuda Huraa, who deserve every credit of giving him proper guidance and support to work within the industry. This couple inspired him to join and succeed as a Food & Beverage specialist.
In 2011, Murlidhar Rao was the Vice President of Alila Villas Operations. That year Salah received an offer from his ex-colleagues both Murlidhar Rao and his wife Gen Mckenzie to join their team at Alila Villas Handahaa as a Food & Beverage Manager. This opportunity became something that Salah could not turn down, even though he was very happy with his team at Taj Exotica. He ended up deciding to experience Alila Villas as their Food & Beverage Manager, handling the full operations of 5 different F&B outlets. Unfortunately when the management was sold to Park Hayatt, Salah decided to return to Taj Exotica.
"Going back to the same company is usually not me, however I was so happy with Taj Exotica, their management style, my work environment and the team, joining Taj was a pleasure to me. I felt like I belonged with them. This is more of a family to me than just a job". In June 2011 Salah joined Taj Exotica as an Assistant Food & Beverage Manager and is enjoying and embracing every moment with this company.
From the Island of Maradhoo to a troubled adulthood, Salah has found his passion; Food & Beverage and has achieved a successful professional career. Today Salah has completed professional trainings such as WSET wine training, train the trainer, Tea Training in Sri Lanka to Courses in Leadership Management.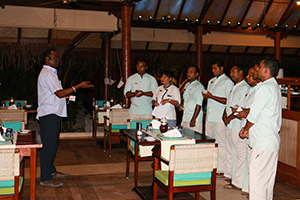 "What I love most about this job is because I get to train new people, help them build a career like my mentors did for me. It gives me great happiness and pleasure to see others develop. My development is when my team develops with me. I believe in great team work, I believe in passing my knowledge to the next generation".
Today Salah assists to manage the whole Food & Beverage operations of Taj Exotica, a resort world famous for their outstanding gastronomical experience. Taj Exotica has an outstanding, massive F&B operations. One of their key areas is their Food experience for the guests. Salah also overlooks the In Villa Dining and Special dining. Which is another creative world at Taj Exotica.
"I have to thank our General Manager, Mr. Ranjit Phillipose and Mr. Greg Kocsis, our Executive Assistant Manager-Food & Beverage, who are the pillars supporting me throughout my work. They are very helpful and they always guide me and inspire me to improve".
Salah dreams of a day to retire and go back to his family. Today he has a beautiful 16 year old daughter who just finished her Cambridge O/Levels with great results. It is his dream to develop a Luxury Boutique Hotel in Addu, at his home town and to retire while doing what he loves the most and finally to settle down home with his beloved family.