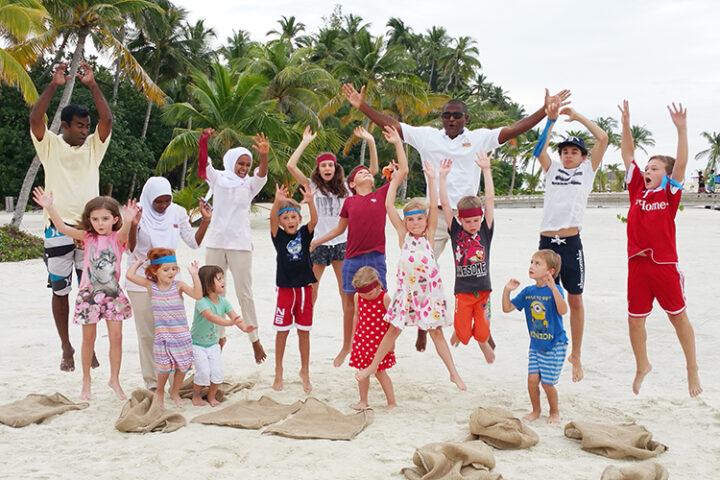 Profile: Yaugoob Ishag, Recreation Manager at Atmosphere Kanifushi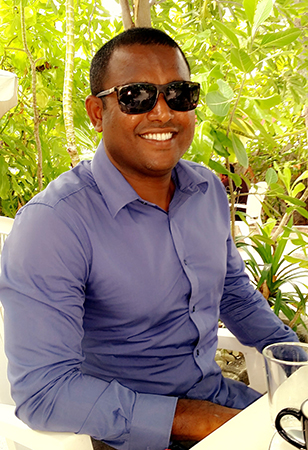 Maldives is well-known for its pristine, breathtaking turquoise lagoons and world-renowned brands of five star resorts. Our tourism industry is world famous for its outstanding class of service. Usually we hear a lot about how perfect these vacation spots are but hardly have we heard about our biggest asset within the industry, its phenomenal people. While holiday makers are occupied getting pampered within the hands of theseindividuals, for once, celebrating a tiny moment regarding the lives of hospitality professionals would open a completely different aspect in helping us value the work of these remarkable people.
Yaugoob Ishag is one of the most valuable team members working at Atmosphere Kanifushi, a tropical Island resort offering a hassle free five star, all-inclusive experience for its guests. Presently, he holds the position of recreation manager of the resort.
As Atmosphere Kanifushi is an all-inclusive five star resort, recreation and entertainment is one of their key areas in keeping their guests entertained and occupied. "Most of our guests are from Europe. We get a lot of families visiting us, including children of all ages and teenagers. What they look forward is the variety of activities and entertainment. They need someone to assist them and keep them occupied," Yaugoob explained. A lot of time activities are customized according to the interests of the guests.
"My daily routine usually begins very early morning, I try my very best to participate in each activity scheduled for the day. I love spending time with guests, be it snorkelling or spending the day full of fun beach activities" On a day to day basis, Yaugoob is responsible for conducting daily excursions and activities for the guests. It's part of his job to conduct daily entertainment for kids and managing the kid's club. From New Year to Valentine's Day, Easter or any other occasions, the brains behind entertainment is Yaugoob.
According to Yaugoob, he began working at the young age of 17 years at a local primary school, Thaajudheen School in Male', coaching it's swimming team. Being born in a Maldivian island, growing-up playing along the shore, Yaugoob naturally acquired the tactics of swimming. With great discipline and training, he managed to reach the very top. His achievements within the field includes representing Maldives in SAF games (Swimming Category) in the year 1999 at Kathmandu, Nepal and winning the National award for Best Swimmer in the year 1999. He proudly holds an International Olympic Swimming Coaching license and a International Table Tennis Coaching license.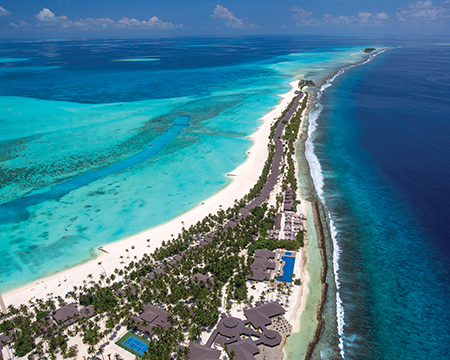 Yaugoob describes himself as a fun loving, warm and comfortable person. He has a magical charisma, sending positive vibes to the people around him, probably one reason why he makes such a great Recreation Manager. Looking at his career, Yaugoob started working in the Hospitality sector in the year 2000. His first job was working as a recreation attendant. He has experience in working as a Fitness Instructor at Meedhupparu Island Resort, Security & Life Guard Supervisor at One & Only Reethi Rah, Security Manager at Kuredu Island Resort and LUX* Maldives. He also was adventurous enough to experience serving as a Villa Butler at Jumeirah Vittaveli Maldives.
"My passion for hospitality is driven from my passion to serve and to be of service. I would say I love it, because I get to know and work with a lot of people. The hospitality business is a people business, it's a tough challenge, however if you manage to overcome your obstacles, it brings you great satisfaction and joy". What Yaugoob loves the most about his job is the endless kindness he see in people.
With his great experience Yaugoob still gets inspired and motivation from new young adults joining the industry. "It really motivates me when I see such passion and ability in young people for the hospitality business. Spending time with such individuals and groups is so worthwhile, enjoyable and educational. If they are interested in the service industry they really should move forward with it, because I can see a bright future within this industry". According to Yaugoob getting a degree in Hospitality Management is not about knowing every grape variety in France, every ingredient in a Soufflé or learning the list of Michelin starred restaurants around the globe. He describes that it is about changing the way you think and approach problem solving. "In hospitality, every decision you make effects, whether it be team members or customers. Therefore it's crucial that we think about them in a logical, unbiased manner. Yaugoob completed a course in Hotel Management & Administration at NIBM, Sri Lanka.
As Yaugoob is also the head of Kids Club team based at Atmosphere-Kanifushi, he is responsible for a team of 6 members as well as their training. He is also responsible for maintaining the highest safety and rescue within the whole property. He is a great example of clear determination and commitment. "Hospitality Industry is one if the most interesting and challenging industries to work within. It offers a wide variety of jobs and career development opportunities. My dream is to show the best in me no matter which field I work for, my dream is to reach the very top". He truly believes that he has a bright future ahead and he has served the industry well and in return he has gained much which cannot be simply valued. Within the next 5 years, he sees himself holding an executive level position as Director of Sports & Recreation.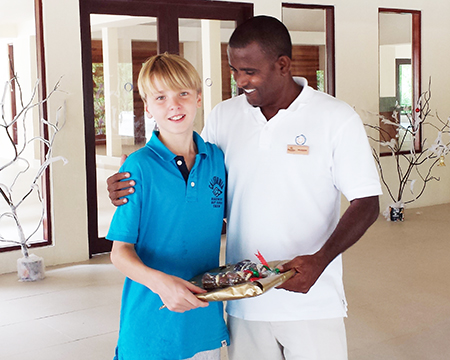 "I would like to thank my team at Atmosphere Kanifushi for giving me this opportunity and their support in developing my career. I would also love to thank both my parents who has been a constant support to me. I thank my lovely wife for being the strong pillar behind my success and a very special thanks to my former colleague and boss, Mr. Chris Narugunum, Executive Assistant Manager, Kuredu Island Resort & Spa for playing an important role in mentoring me"
Young, energetic, hardworking and creative people such as Yaugoob are major assets to us, both in the community & the industry. Today he is a proud father of an intelligent 8 year old son.