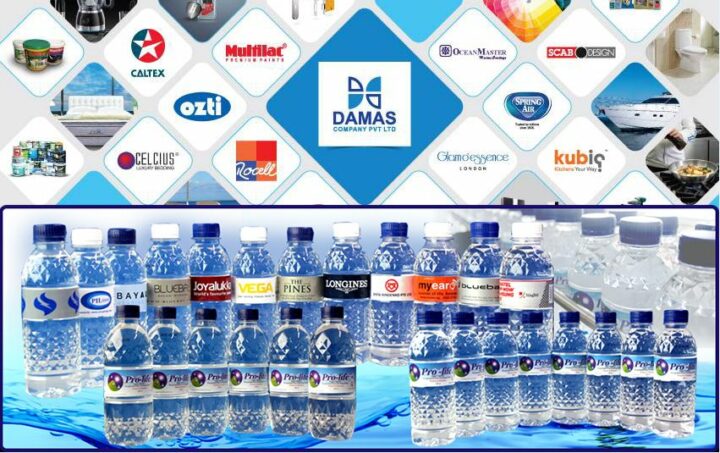 Prolife Water: Oxygenated drinking water in customisable bottles
Prolife Water Pte Ltd is a leading manufacturer of bottled oxygenated drinking water. Prolife Water products are one of the best products in Singapore and are an award winning brand, recognised for excellence in hygiene, sanitation and processing.
The Singapore-based company was established in 1999 and was awarded and A-grade certificate by Singapore Ministry of Environment for their excellence in hygiene, sanitising and processing of quality during the companies first year of production. Subsequently, Prolife Water was also awarded the Bronze Award by AVA in 2005 and later in 2010 won the Silver award for excellence in hygiene, sanitising and processing.
Prolife Water, better recognised for its Oxygenated Drinking Water, is free from all impurities. It does not contain salt, soil mineral, sodium, chlorine or preservatives. This healthy drink only has H2O and additional oxygen that makes the water fresher and it can be kept longer than any other drinking water.
Prolife Oxygenated Drinking Water is infused with oxygen. People who consume oxygenated water will get more oxygen into their bloodstream and has a variety of health benefits. Most oxygenated waters have removed the chlorine or chloramines added by the municipal water source to prevent contaminants from forming over time. Prolife Oxygenated Drinking Water in sealed bottles can be stored for more than a year and all gallon bottles are capped with non-spill seal cap.Prolife Water also offers the service for hotels and resorts to develop their own designs on PET bottles that help to build and solidify their brands while also improving shelf presence products in the marketplace.Damas Company Pvt Ltd – one of the most reputed business names in the Maldives – is the authorised distributor of Prolife Water in the Maldives, and also offers a wide a wide array of other products and services for households, businesses and hoteliers. The company serves a broad base of customers across different industries catering to their needs and demands and an expanding swath of consumers and corporate customers across the country ensuring availability and access to products and services that continue to enhance their lives.
Damas is also a supplier of hardware, paints coatings and lubricants, construction and fabrication materials, food & beverages, home decoration items, sanitary ware, bathroom fittings and tiles, furniture, resort equipment, office automation and supplies, and medical equipment and supplies. It also provides real estate development and management, logistics and moving services, in addition to IT services. For more information about Prolife Oxygenated Drinking Water and a host of other products available at Damas Company Pvt Ltd, please visit www.damas.com.mv.