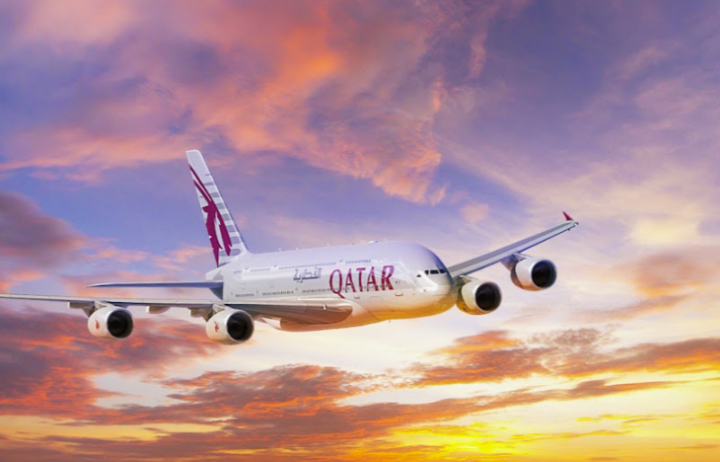 Qatar Airways launches 24/7 dedicated customer service channel
Qatar Airways has launched a brand new dedicated 24/7 Twitter channel, making it easier for the airline's customers to get in touch with its Customer Service team. Although the online support function already exists within the world's most popular digital airline's channels, by introducing a dedicated 24/7 bilingual service, Qatar Airways' passengers will now be provided with an even more customised online support service in keeping with the award-winning airline's premium customer service proposition, says the airline in a statement.
"Social media has transformed the way and speed in which people interact with one another and businesses, so we are delighted that this new Twitter handle demonstrates our ongoing commitment to innovate and to continue raising the bar in anticipating and meeting the needs of our passengers, quickly and smoothly," says Ehab Amin, Chief Commercial Officer of Qatar Airways.
"Qatar Airways will continue to enhance our renowned customer service both in the sky and on the ground, recognising the increasingly important role played by social media. We are committed to continually evolving and offering, even more, ways for our passengers to communicate with us."
Using the dedicated support handle of @QRsupport, passengers can raise their enquiries and receive replies 24-hours-a-day, seven-days-a-week in English and Arabic from the airline's highly responsive Customer Service team, ensuring Qatar Airways' passengers can continue to contact the airline as quickly and simply as possible.
"Qatar Airways continues to grow both in reach and recognition online. Our social media engagement strategy has successfully created a buzz online, so much so that we are the world's 'most-liked' airline on Facebook," says Salam Al Shawa, Qatar Airways Senior Vice President, Marketing and Corporate Communications.
"We are also proud that our five-star service has been recognised in a recent independent survey which found that Qatar Airways had the highest positive sentiment, especially for its in-flight service, products, special offers and promotions, and airport experience, compared to any other Middle East airline."
This follows on the success of the airline's 'No Borders, Only Horizons' video campaign, which has continued to resonate positively with travellers worldwide, becoming the 'Top Viral Video' in June 2017, as recognised by Advertising Age, a global website that monitors campaigns from all brands worldwide. The airline has also previously won awards for Best Emerging Airline on Social Media and Best Use of Emerging Platform by an Airline, according to the airline.
According to the airline, it has taken full advantage of the world's most popular social media channels to improve its loyal passengers' customer service experience and has continued to expand its reach to ensure consistent customer engagement across numerous platforms. Engagement with the airline is widely available in key markets in multiple languages – including English, Arabic, Chinese and Russian, to name a few – via Twitter, Facebook, YouTube, Instagram, Linkedin, Pinterest, Snapchat, Google+, Tumblr, Weibo in China and VKontakte in Russia. Qatar Airways has a combined audience of more than 16 million followers around the world.
Celebrating 20 years of flying, Qatar Airways is one of the fastest-growing airlines operating one of the youngest fleets in the world, with 200 aircraft flying to more than 150 key business and leisure destinations across six continents. Qatar Airways is also launching 26 exciting new destinations around the world between now and the end of 2018, including; Chiang Mai, Thailand; Rio de Janeiro, Brazil; San Francisco, U.S. and Santiago, Chile.