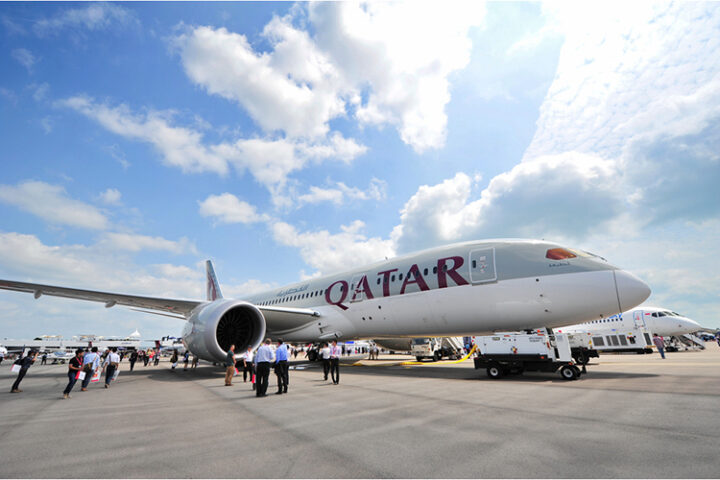 Qatar Airways' global sale begins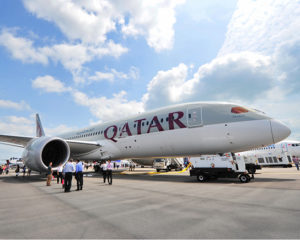 Qatar Airways has launched its latest global promotion, 'Don't just dream it, Plan it', offering travellers exceptional savings on early bookings.
"With this exciting promotion, passengers can take advantage of attractive airfares and make their dream holidays come alive by planning their vacations in advance," announces the airline in its press release.
And thanks to the rapidly expanding global network of Qatar Airways, this offer will provide passengers with varied options of seamless connectivity to more than 150 key global destinations for the perfect holiday experience.
Customers can avail a discount of up to 30% on all-inclusive economy and business class return airfares to a variety of destinations across Europe, the Middle East, Indian Sub-continent, Asia Pacific, Africa, and the Americas*.
Available for booking for five days from 2nd November until 6th November, this promotion is valid for outbound travel commencing between 15th January and 30th June 2016. Passengers can make their flight bookings either by visiting any Qatar Airways' sales office, through appointed travel partners or via qatarairways.com/globalsale.
Qatar Airways' Vice President for the Indian sub-continent (ISC) Ihab Sorial, said: "The Qatar Airways Global Sale is the best opportunity for travellers to explore a new destination with their families. At Qatar Airways, we aim to inspire travellers to go beyond the ordinary. With our award-winning services, advanced in-flight entertainment system and legendary hospitality, we look forward to welcoming our passengers to an all new level of luxury in the sky."
Qatar Airways has seen rapid growth in just 18 years of operation, to the point where today it is flying a modern fleet of 166 aircraft to 152 key business and leisure destinations across Europe, the Middle East, Africa, Asia Pacific, North America and South America.
Since the beginning of the year, Qatar Airways has begun services to Amsterdam (The Netherlands); Zanzibar (Tanzania); Faisalabad, Sialkot and Multan in Pakistan, and Abha (Saudi Arabia). In the pipeline before the end of this year is Durban (South Africa) and Nagpur (India). In 2016, Qatar Airways is also launching flights to three new US destinations – Los Angeles, Boston and Atlanta, two exciting destinations in Australia – Sydney and Adelaide, Birmingham in the UK, and also Ras Al Khaimah in the UAE.
*Exceptions and other terms & conditions apply. Please review at the time of booking.