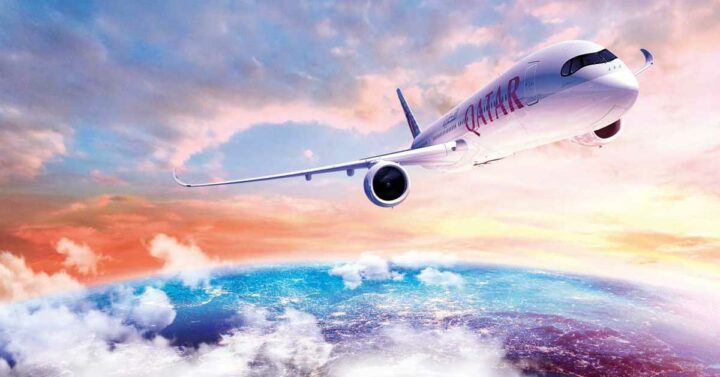 Qatar Airways to start triple-daily services to the Maldives in October
Qatar Airways has announced that it has added an additional daily flight to the Maldives, providing its passengers with even more flexibility and choice when planning a retreat to the tropical island paradise. The new service to Velana International Airport, which is set to inaugurate on 28 October 2018, is part of the award-winning airline's continued growth in Asia, succeeding its momentous move last year to be the first airline to fly the state-of-the-art A350 aircraft to the Maldives.
Qatar Airways Group Chief Executive, His Excellency Mr. Akbar Al Baker stated, "We are delighted to announce the addition of a third daily flight between Doha and the Maldives, one of our most popular holiday destinations. We believe that a luxurious travel experience isn't just about the destination, but about the whole journey itself. The additional daily frequency between Doha and the Maldives showcases our commitment to expanding our global route network, in order to offer our passengers enhanced choice and flexibility when planning a holiday getaway. We are pleased that we can continue in our efforts to provide our passengers with even more opportunity to experience this captivating destination."
Qatar Airways presently functions 14 flights per week from Doha to the Maldives. The extra service will be run by both the A330-300 and A320-200 aircraft, and will take the amount of weekly flights to 21. In October 2017, the airline improved its double-daily A330 service to the Maldives with an A350 aircraft, introducing a total of 283 seats, with 36 Business class seats and 247 seats in Economy Class. The third daily flight to the Maldives will also offer superior connectivity to destinations such as London, Berlin, Paris, Milan, Rome, Frankfurt, Zurich, Moscow, New York, Los Angeles, Chicago, and Nairobi via Qatar Airways' five-star hub, Hamad International Airport.
Qatar Airways, the national carrier of the State of Qatar, is celebrating more than 20 years of Going Places Together with travellers across its more than 150 commercial and relaxation destinations. The world's fastest-growing airline plans to add a number of sensational fresh destinations to its growing web in 2018, including Gothenburg, Sweden; Da Nang, Vietnam; Mombasa, Kenya and many more, flying passengers on board its contemporary fleet of more than 200 aircraft.