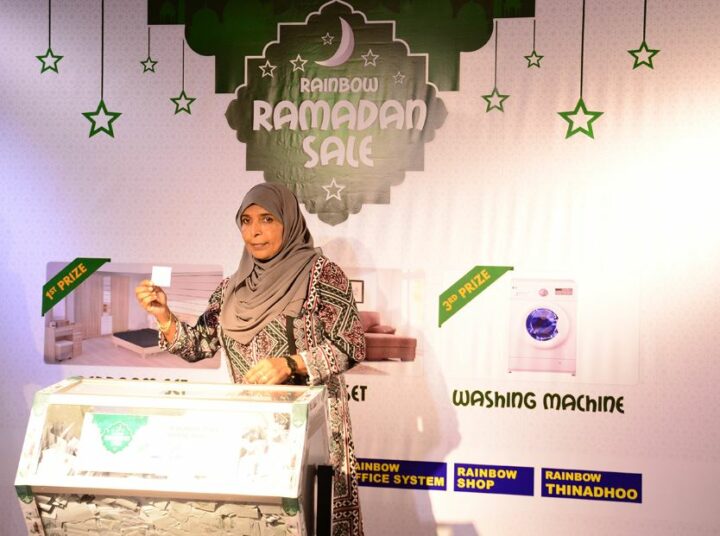 Rainbow Ramadan Sale 2017 announces winners
Rainbow Enterprises – renowned building solutions provider – has drawn lots to determine the winners of its 'Rainbow Ramadan Sale 2017'. The sale held amongst its customers from April 1 to June 10, coincided with the fasting month of Ramadan.
A special function was held June 2 to draw the lots and announce the three winners of the sale. The company, with over 27 years of service, gave away a bedroom set as the first prize. A sofa set and a washing machine were given away as the second and third prize, respectively.
"Similar to previous events, the Rainbow Ramadan sale which we held year was a success," says Rainbow Enterprises. "Our main goal was to provide easy access to affordable yet good quality products at very low prices to all customers of all ranks."
Rainbow Enterprises has been supplying to the building industry since 1990, and have a wide product portfolio behind them. It provides building solutions to both local household and hoteliers across the country.
Some of the products of high-quality brands supplied by Rainbow Enterprises, especially targeting hoteliers, include roofing materials, sanitary wear, water heaters, furniture & bedding, floor and wall tiles, paints & sealers, ceiling & partition systems, aluminium and glass, wood care and construction materials, etc.
It also supplies fittings, electrical products, hot water pipe systems, ceiling and partition systems, timber and PVC doors, PVC pipes and fittings and construction chemicals. It is also a supplier of home furniture, office furniture and partitions, kitchen systems, laminate flooring, window blinds and decorative items, to name a few.
Some of the brands supplied by Rainbow Enterprises include COTTO, Seamaster, Red Apple, Kurlon, Bossini, Tvilum, Boral, Oppein, Inhome, Wysem, Akemi, Artak, and TED Bed and King Koil. For more information about its products and services please visit rainbow.com.mv.